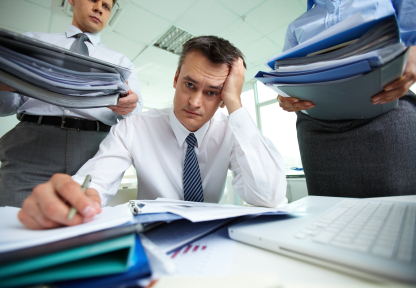 Contemporary business leaders embrace the mantra of continually doing more with less. Each and every day, managers and employees are challenged to produce ever-increasing quantities of goods and services at higher and higher quality levels. All other things remaining equal, there are limits to what any individual or workgroup can do. Beyond these limits, output declines and quality suffers.
---
The text above is only a small portion of this article. Become a
StrategyDriven Premium Member
to gain access to the entire article and the over 100 other
StrategyDriven
members-only articles, whitepapers, models, and tools and templates.
Become a StrategyDriven Premium Member
for only $9.95 / month or $94.95 / year !
Want to learn more? Click here to learn about the benefits of a StrategyDriven Premium Membership.

---
About the Author

Nathan Ives is a StrategyDriven Principal and Host of the StrategyDriven Podcast. For over twenty years, he has served as trusted advisor to executives and managers at dozens of Fortune 500 and smaller companies in the areas of management effectiveness, organizational development, and process improvement. To read Nathan's complete biography, click here.