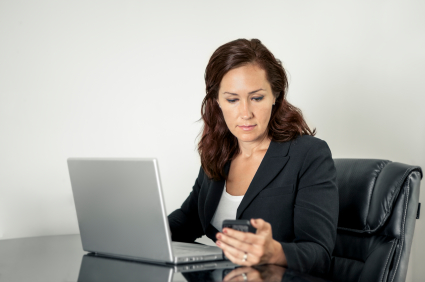 Large capital projects represent a significant investment on the part of an organization and can therefore impact, either positively or negatively, the company's financial position, if not its viability. Consequently, executive and manager attention and financial support may be disproportionately applied to the capital project(s), particularly in the event of overruns, at the detriment of problem resolution at the organization's other operating assets.
Companies engaged in a large capital project(s) at one or more of its facilities often experience declining performance at their other facilities. This performance decline results from management's preoccupation with the large capital project(s) and inattention to the needs of operational assets/units. Common operational manifestations of this management distraction include:
Top performing personnel are frequently transferred from the better performing operational units to the large capital project(s)
Funding for the large capital project(s) tends to be favored over the operations and maintenance (O&M) budgets at the operating units; holding stagnant or reducing the operating, maintenance, and staffing budgets at the organization's other facilities
Top performing personnel at operating units frequently request a transfer to the large capital project(s) because of the project's importance and a sense of company pride
Oversight organization budgets and staffing are seldom adjusted for the increased number of assessment activities associated with the large capital project(s); resulting in a diversion of resources and diminished oversight for the other operating assets (see StrategyDriven article, Risk Management Warning Flag - Unadjusted Resourcing of Risk Monitoring Activities)
Operating unit managers faced with significant issues at times fail to observe and/or react to these issues or defer action in deference to the large capital project(s), typically resulting in adverse operational consequences
Deliberate monitoring for the signs of management distraction, resource diversion, and performance decline by an independent oversight group is often the most effective method of detecting this challenge. While periodic assessments provide in-depth insight as to whether management distraction exists, these evaluations are commonly performed on an annual, biannual, or less frequent basis - too infrequent to effectively prevent this type of performance decline. Therefore, ongoing performance monitoring for the onset of management distraction as associated with large capital projects should be performed by internal oversight groups.
---
The text above is only a small portion of this article. Become a
StrategyDriven Premium Member
to gain access to the entire article and the over 100 other
StrategyDriven
members-only articles, whitepapers, models, and tools and templates.
Become a StrategyDriven Premium Member
for only $9.95 / month or $94.95 / year !
Want to learn more? Click here to learn about the benefits of a StrategyDriven Premium Membership.

---
About the Author

Nathan Ives is a StrategyDriven Principal and Host of the StrategyDriven Podcast. For over twenty years, he has served as trusted advisor to executives and managers at dozens of Fortune 500 and smaller companies in the areas of management effectiveness, organizational development, and process improvement. To read Nathan's complete biography, click here.
---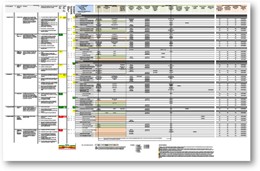 Corporate Risk Analysis, Management, and Mitigation
We help reduce corporate risk exposure through an independent assessment of your enterprise risk programs. We can help you develop a risk profile, benchmark your risks against industry peers, identify risk management program gaps, and develop and implement a multi-year oversight program to manage your risks consistent with industry guidelines. Learn more about how we can support your implementation and upgrade efforts or contact us for a personal consultation.