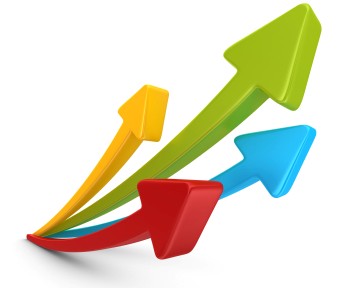 A picture comprised of only one color is not a picture at all; rather, it is simply a field of color. Likewise, a single performance indicator cannot paint a picture of performance. To acquire complete understanding of the overall performance of products, services, business units, or individuals requires multiple indicators to compare and contrast the various and often complex aspects of their individual and interrelated behaviors.
Performance of an item itself can rarely be characterized by one measure because of the complex array of relationships between an item's characteristics. For instance, the return on investment of a new product will be influenced by the targets established for its time to profitability and break-even point. All of these measures will similarly be impacted by design decisions that determine the look, feel, functionality, and price point of the product.
Products, services, business units, and individuals interact and influence each other; creating additional demand for multiple measures to characterize overall performance. An example of this is when increasing production of one product limits the availability of equipment needed to produce one or more other products thereby limiting the later products' availability.
Fundamentally, organizational performance measures drive decision-making and it is here that the power of diverse indicators is revealed. By providing a complete picture of an item's performance, diverse measures arm decision-makers with the knowledge needed to reduce the uncertainty of their choices and enhance the likelihood of achieving sought after outcomes.
Additional Information
Additional information regarding organizational performance measures can be found in the StrategyDriven whitepaper series Organizational Performance Measures. A more detailed discussion on decision-making can be found in the members-only category, Decision-Making.
---
About the Author

Nathan Ives is a StrategyDriven Principal and Host of the StrategyDriven Podcast. For over twenty years, he has served as trusted advisor to executives and managers at dozens of Fortune 500 and smaller companies in the areas of management effectiveness, organizational development, and process improvement. To read Nathan's complete biography, click here.
---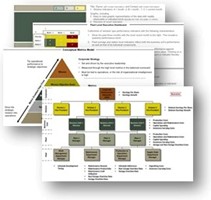 Enterprise Performance Measurement
We can work with you to assess and improve your performance measurement system; yielding metrics and reports that are operationally relevant, organizationally consistent, and economically implemented. The resulting system helps improve managerial decision-making, organizational alignment, and individual accountability. Learn more about how we can support your implementation and upgrade efforts or contact us for a personal consultation.
Related content from StrategyDriven
https://www.strategydriven.com/wp-content/uploads/DiverseIndicators.jpg
288
347
StrategyDriven
https://www.strategydriven.com/wp-content/uploads/SDELogo5-300x70-300x70.png
StrategyDriven
2007-10-04 04:40:23
2020-10-24 16:40:49
Diverse Indicators