Strategic Analysis Best Practice 9 – Comparing Organizational Goals to Resource Assignments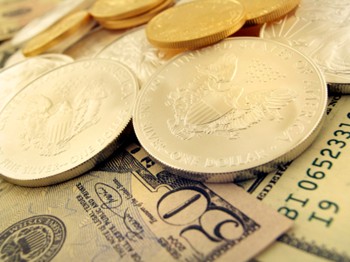 Want to know what the organization is focused on; what it values? Simply follow the money.
The purpose of every organization is to maximize value creation as defined by its mission goals. To do so, executives and managers must employ the organization's resources such that they are focused on the activities most directly supporting achievement of the organization's mission goals. One method of assessing the degree of goal focus is to evaluate the alignment between organizational goals and resource assignment.[wcm_restrict plans="40672, 25542, 25653″]
All organizations are faced with the challenge of limited resources. Every day, executives, managers, and individual contributors make decisions as to where to apply these limited resources in order to maximize the company's value generation. While executives and managers want to believe their organizations to be strategy driven, the question is: Are we really? Answering this question is the job of the strategic assessor.
While any number of circumstances will require something other than an exact correlation between resources applied and value created, evaluating overall resource allocation will serve to identify the degree to which the organization is focused on achieving its goals. Because resources vary by type, it is often helpful to quantify all resources in terms of dollars. Likewise, value creation should also be express in monetary terms. Once this translation is performed and a resource cost and value generation applied to the organization's activities, assessors can evaluate the effectiveness of resource use in value creation by answering questions such as:
What resources contribute to the greatest/least amount of organizational value creation?
Are resources applied to activities that do not directly support achievement of mission goals?
Are the resources applied to a given activity producing a proportionate/appropriate level of value for the organization relative to that created by the performance of other organizational activities and top performing organization benchmarks?
What value driving processes consume an inordinate amount of resources relative to other organizational processes and top performing organization benchmarks? Could these processes be improved through process reengineering? Would greater value be realized by outsourcing these functions? Could these activities be eliminated altogether?
Having answered questions like these, assessors will gain insights not only to the organization's resource use effectiveness but also to what the organization, its leaders and employees, truly value. With this knowledge, leaders can adjust the organization's resource allocations to improve value creation thereby becoming more strategy driven. In less common instances, leaders may also choose to update organizational goals to be more reflective of resource allocations. Regardless, failing to take either action will result in suboptimal organizational performance; depriving stakeholders of value they are rightfully due.
Final Note
Periodic/Annual performance of this best practice helps minimize two naturally occurring phenomenon that tend to disproportionately expand an organization's resource expenditures relative to the value created.
Outdated Traditions
Over time, some activities come to be unintentionally over valued by an organization's leaders and workforce. These activities take on a tradition-like aura and tend to be defended by organization members without fact-based justification. Changing marketplace conditions often reduce the value of these activities and make available technologies and/or techniques that render the amount of resources applied unnecessarily high. Only through sound cost-benefit analysis and tenacious, diplomatic pressure can these low or no value adding tradition-like activities be reengineered, outsourced, or otherwise discontinued.
Denial of Poor Performance Results
It is difficult for anyone to admit to poor performance. Some are incapable of such a confession. Subsequently, there occur instances when an inappropriately high level of resources are applied to a process or initiative in an effort to secure success. Such occurrences are often easily uncovered and subsequently resolved when discovered by an independently performed resource-value analysis.[/wcm_restrict][wcm_nonmember plans="40672, 25542, 25653″]
---
Hi there! Gain access to this article with a StrategyDriven Insights Library – Total Access subscription or buy access to the article itself.
Subscribe to the StrategyDriven Insights Library

Sign-up now for your StrategyDriven Insights Library – Total Access subscription for as low as $15 / month (paid annually).

Not sure? Click here to learn more.

Buy the Article

Don't need a subscription? Buy access to Strategic Analysis Best Practice 9 – Comparing Organizational Goals to Resource Assignments for just $2!
[/wcm_nonmember]
Additional Resources
The following StrategyDriven recommended best practices are designed to help quantify an organization's mission goals in terms of value and importance as well as creating consistency in the derivation of quantifiable goal values:
Related content from StrategyDriven
https://www.strategydriven.com/wp-content/uploads/Money.jpg
262
350
StrategyDriven
https://www.strategydriven.com/wp-content/uploads/SDELogo5-300x70-300x70.png
StrategyDriven
2009-01-13 09:13:35
2018-09-16 16:07:32
Strategic Analysis Best Practice 9 – Comparing Organizational Goals to Resource Assignments