Align Metric Triggered Actions/Thresholds to Plans with Assigned Personnel and Due Dates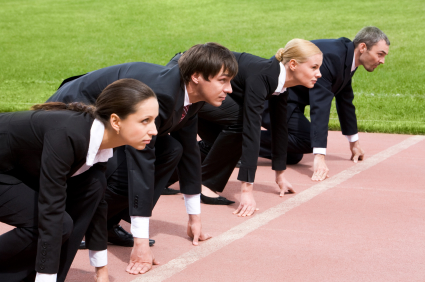 Performance metrics that drive no action provide little or no value to an organization. To be truly effective, performance measures must individually or collectively prompt action whereby an opportunity is seized upon or a risk avoided. Thus, high-quality organizational performance measures are directly linked to actions – but what actions, performed by whom, within what timeframe?[wcm_restrict plans="41713, 25542, 25653″]
What Actions
For any given performance condition, only one specific set of actions will optimally drive realization of the results desired. Regardless of whether the speed of conditional change demands these steps be predefined or allows them to be developed in real-time, the actions themselves should be clearly, concisely, and specifically defined in order to ensure they are implemented as desired.
Performed by Whom
Anyone can take action but only responsible people will. All actions prompted by performance conditions should be explicitly assigned those people who are capable (possess the knowledge, skills, ability, and resources necessary to take effective action) of taking the appropriate action. The leader who is accountable for the outcome to be achieved should then hold these individuals responsible for executing the activity.
Within What Timeframe
Whether preplanned or not, actions triggered by measured performance must occur within a given timeframe in order to for the organization to realize the benefits of an opportunity or avoid the negative impacts of a risk before the action window closes. Consequently, a due date should be assigned to every assigned action prompted by the associated performance conditions.
Aligning Metric Triggered Actions/Thresholds to Plans
Like causal analysis and action response outcomes, plans triggered by measured performance are seldom captured in a way that facilitates accountability or allows for retention over time.
Electrons are cheap… and so is memory
The primary reason for not retaining performance response plans (threshold triggered action plans and management identified plans in response to near and long-term trends) typically lies with the reporting system's configuration. Given the relatively low cost of data retention, the only reason for not retaining this information is that the organization's reporting system, often a Microsoft Excel spreadsheet, is not set up to store these write-ups. If this is the case, implementing one of the following methods can serve to capture this data and make it easily available for future recall:
Upgrade or replace the performance metrics system with one that captures triggered response plans including personnel assignments and due dates
Modify the data collection system to contain fields specific to the triggered action plans, personnel assignments, and due dates
Document the assigned action plan tasks within the condition reporting system as draft (not approved/issued) and approve/issue the condition report(s) once the threshold trigger is reached (metric threshold plans)
Document the assigned action plan tasks within the condition reporting system, identifying responsible personnel and due dates (management identified plans)
Final Thought…
Documenting these action plans is not enough. For this information to be of value to the organization, protocols must be in place to prompt their use at the appropriate time. Consequently, individual performance metric threshold definitions and action summaries should reference associated action plans within their respective text fields.[/wcm_restrict][wcm_nonmember plans="41713, 25542, 25653″]
---
Hi there! Gain access to this article with a StrategyDriven Insights Library – Total Access subscription or buy access to the article itself.
Subscribe to the StrategyDriven Insights Library

Sign-up now for your StrategyDriven Insights Library – Total Access subscription for as low as $15 / month (paid annually).

Not sure? Click here to learn more.

Buy the Article

Don't need a subscription? Buy access to Organizational Performance Measures Best Practice 31 – Align Metric Triggered Actions/Thresholds to Plans with Assigned Personnel and Due Dates for just $2!

[/wcm_nonmember]
---
About the Author

Nathan Ives is a StrategyDriven Principal and Host of the StrategyDriven Podcast. For over twenty years, he has served as trusted advisor to executives and managers at dozens of Fortune 500 and smaller companies in the areas of management effectiveness, organizational development, and process improvement. To read Nathan's complete biography, click here.
Related content from StrategyDriven
https://www.strategydriven.com/wp-content/uploads/ActionThreshold.jpg
282
425
Nathan Ives
https://www.strategydriven.com/wp-content/uploads/SDELogo5-300x70-300x70.png
Nathan Ives
2014-02-04 06:57:21
2020-10-24 15:42:26
Align Metric Triggered Actions/Thresholds to Plans with Assigned Personnel and Due Dates