How to Uncover Breakthrough Improvement Opportunities without Consultants
Need a performance breakthrough but don't want to pay a high-cost consulting firm to evaluate your organization's performance? Want a solution that can be used over and over again across your entire company?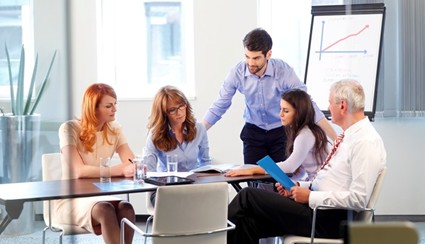 StrategyDriven released its Sevian Business Performance Assessment Program, an immediately implementable process for performing in-depth evaluations of organizational performance.
StrategyDriven was founded on the principle of making top-tier consulting services affordably available to the leaders of small and midsized businesses and the mid-level managers and professionals of larger companies. In a radical departure from the traditional consulting model, we offer our clients the assessment method and analytical tools used by top-tier consulting firms; greatly reducing if not eliminating the need for outside experts and their associated costs.
And why not? Talented employees familiar with their company's day-to-day operations are often capable of performing assessments more rapidly than outsiders. All they need is the method and analytical tools enabling the revelation of self-critical performance improvement insights. And if an outside perspective is needed, our advisors provide that support via phone, video conference, or onsite in whatever amount desired – no more, no less, no long-term contract… you decide.
Based on decades of operational and assessment experience, StrategyDriven's turnkey Sevian Business Performance Assessment Program is fully customized to reflect our clients' organization structure, positional titles, and common business terms. Each program contains all the components necessary to implement a fully mature assessment on day one – truly enabling turnkey performance excellence. Supported by world-class software applications (optional), the program package includes:
Program Introduction establishing the framework for immediate program implementation, effective execution, and long-term governance.
Program Procedure containing specific step-by-step process procedures that are fully human factored to ensure consistent, accurate program execution.
Program Execution Guides providing detailed information on how to optimally perform major assessment activities including the use of program forms and models.
Program Principles, Best Practices, and Warning Flags elaborating on those core elements necessary for consistently superior program and process performance.
To ensure implementation success, we provide onsite training and execution support when the program is delivered.
StrategyDriven Advisors possess decades of experience helping leaders of small to Fortune 500 companies define and implement the complex, mission-critical projects needed to improve operational effectiveness and reduce costs. Isn't it about time these people were working for you?
Click here for more information and to schedule your free consultation.
Related content from StrategyDriven
https://www.strategydriven.com/wp-content/uploads/LinkedInSDBPAPPost.jpg
400
698
Nathan Ives
https://www.strategydriven.com/wp-content/uploads/SDELogo5-300x70-300x70.png
Nathan Ives
2015-12-16 06:00:08
2015-11-21 17:55:07
How to Uncover Breakthrough Improvement Opportunities without Consultants