Fix These Potential Failings To Save Your Business!
As a company owner, you of course want your business to succeed and get ahead, but this can be difficult in such a competitive market. There are so many things to consider, and so many details that need to be right- any of the following things could be letting you down (even to the point where they cause your business to fail!) For this reason, make sure you're not overlooking these essential elements.
Invest in An App
The world's largest companies might have been first to get on board when it comes to mobile apps, but it's definitely not something you should disregard for your own medium sized or smaller business. An effective mobile strategy isn't just about a mobile friendly website, mobile apps do so much more than this. They allow customers to have all your information at the click of a button and can result in better interaction and more sales for you. It can help you gain new customers, and all in all is an excellent tool to increase your company's profits. An app for your business will help to improve your brand and increase brand awareness. This is important as customers are more likely to choose brands they know simply because they are seen as safer and more reliable. When you have an app that your customers can download to their phone, it means your website is just a click away. This also means you can send things like offers and coupons directly to their smartphone even when they're not using the app. These days mobile apps from small businesses are still rare, and this is where you can take a leap ahead of your competition. In the next few years every business will have one, and so take the chance to get involved while it's still early days and it will set you apart. Anything that can make your company stand out in a good way will have a positive effect on it. Since mobiles and tablets have replaced more traditional desktops and laptops in being the most used devices- the future of your business depends on your ability to get your business onto the phones of your potential customers.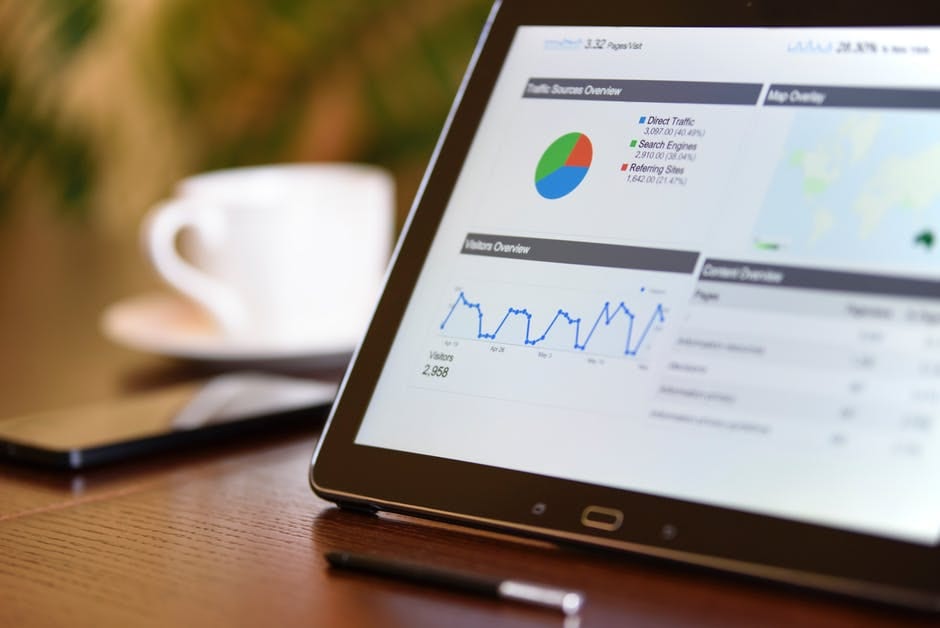 Photo courtesy of Pexels
Use Good Business Software
Keeping good accounts is vital when you run a business. You will of course have an accountant to tackle the difficult things. However, you will still need to keep efficient records day to day. Good accounting software can allow you to do this and means either you're able to do your books yourself, or at least tackle a  lot of the work, so you don't have to spend as much money paying an accountant for more hours. Old methods of accounting such as paper records or Excel can slow or even jeopardise your business. As well as the risk of mistakes, you also have to pay someone to trawl through and take care the tedious task- more efficient methods are the best way to go. They're more accurate, will save you time and can be saved to cloud based backup services which protect your day. Another type of software you will need if you sell products is presentation software. Your first thought might be Microsoft Powerpoint, but there are a whole range of other programmes out there, many which will likely suit the needs of your business more. Some are relatively simple, others give you the ability to create more complex presentations so find one that's right for your business. Employee scheduling software will  show you how to create the perfect work schedule for your team. No more manually swapping things over or spending time working it all out, the right software will do all of that in seconds. Email marketing software is another useful one to consider for your business. It can attract new customers as well as maintains relationships with loyal customers- plus it has a large reach and has been shown to lead to more conversions in the form of leads and sales. Unlike social networks, email will always be around and is an efficient way to deliver a message to all of your customers.
Write A Business Blog
There are numerous benefits of running a business blog. It helps drive traffic to your website, plus it means more pages are being indexed by search engines boosting your PageRank. It establishes authority about your brand and also helps to spread the word about your website through social media shares. Write regular engaging content in order to draw in potential customers in and boost business. Each piece of content you produce is another way your blog can be found in organic search. I t's a free and a straightforward way to promote your business and something any business owner can get on board with. You don't even have to write it yourself, employ a writer, or pay a writer online to create posts for you.
Create A Social Media Marketing Strategy
Regardless of what your product is and who you sell it to, you need to be using social media as a marketing tool. This can help you grow your brand awareness no end, and these days it's not just an added extra. It really is something that needs to be an integral part of your company's digital marketing approach. It's free to use, and according to research is twice as effective at leading to sales than other traditional outbound marketing techniques. Plus, a good social following makes you look reliable to customers, and provides them with another point of contact should anything go wrong with the transaction. It provides a unique way to have more interaction with your customer base, and you get to find out what makes them tick- this is all information that could even give you ideas for your marketing strategy.  All of your accounts should be run efficiently, get a social media manager on board your team if you're not an expert. It's an excellent investment into your business in today's digital age.
Use An Ecommerce Platform
If your business sells products, you will need to find a good ecommerce platform. Don't try listing things just on your website, at the very least you need an online storefront with payment processing capabilities. It looks professional and will make life easier for you too. Different platforms will have different customizations and themes on offer so you have the opportunity to really personalize it to your business. There are plenty of comparisons to read online, so spend some time working out exactly what's right for your business. For many businesses, this will be the main thing that the customer sees when interacting with the company so be sure to get this right.

Photo courtesy of Pexels
Take On Board Customer Feedback
Any feedback you can gain from customers is useful – good or bad. If and when you do receive complaints or negative feedback, make sure this is carefully looked into and is a way to improve. It's easy to get defensive over your company but the old adage 'the customer is always right' is true- these are the people buying from you and keeping you in business.  Whether it was long shipping times or items arriving in bad condition, incorrect sizes or colours sent out or poor quality items it shows you where you're going wrong. Whatever it is, focus on what the problem is to come up with a suitable solution. And of course, positive feedback is always good and lets you know what you're doing is working.
Related content from StrategyDriven
https://www.strategydriven.com/wp-content/uploads/CreditCardComputer.jpg
627
940
StrategyDriven
https://www.strategydriven.com/wp-content/uploads/SDELogo5-300x70-300x70.png
StrategyDriven
2017-08-15 16:00:40
2018-01-01 13:57:23
Fix These Potential Failings To Save Your Business!