Empower Your Employees: How to Encourage Staff to Take Pride in the Workplace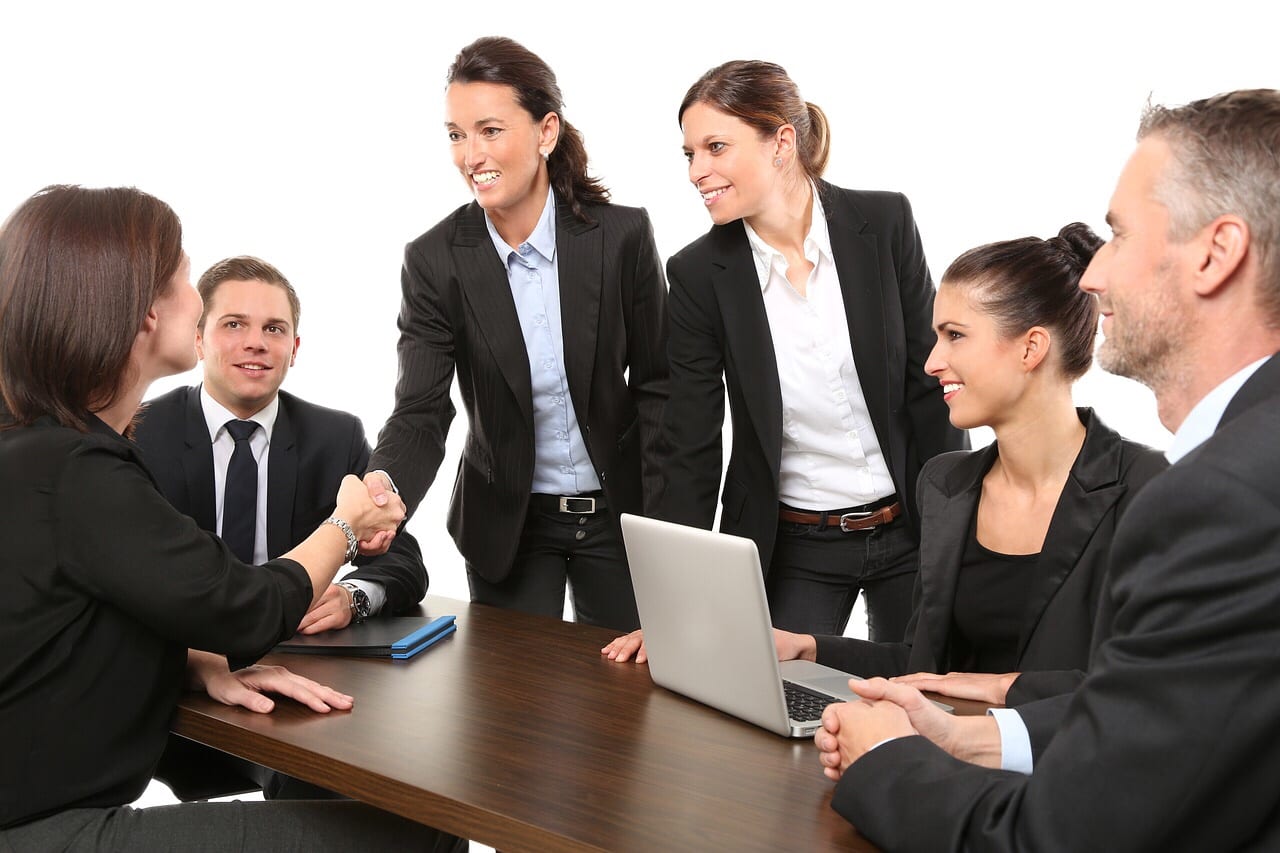 Every business owner wants to create a more productive, passionate and focused workplace, but it can seem easier said than done. However, it doesn't need to be. All you need to do is encourage staff to take pride in the workplace with a few key steps.
Communicate the Company Vision and Values
Provide your members of staff with a sense of purpose and direction to instill more pride in their position. It can be difficult for your employees to feel proud of their role if they do not understand how it affects others. Continually try to communicate the company's vision and values to your staff, and detail what makes their role so integral to the business.
Encourage Staff to Learn More About Every Department
There will likely be many talented people on your payroll, who each help your business grow every day. Showcase the talent and passion within the company by encouraging staff to learn more about different departments, rather than them remaining inside the comfort of their cubicle and department.
By doing so, they'll learn more about the company operations, as well as the hard work and dedication different employees' display to achieve optimum results for the business. Your staff will gain a great understanding of the inner workings of the business, which can make them feel proud to work for the brand.
It will also educate your employees on how the quality of their work can affect other departments across the business, so they will continually strive to support their colleagues with the highest quality projects and pieces.
Ensure Employees Receive Regular Feedback
Don't allow standards to slip or passion to diminish. Keep morale and productivity high by ensuring your management team provides regular feedback to your staff. It will enable employees to make the necessary improvements in real time. Don't settle for annual or bi-annual reviews, which will allow poor habits to develop gradually. Encourage managers to perform monthly feedback sessions to review performances, offer advice, and set monthly expectations.
Consider Creative Rewards for Your Company's Highest Achievers
A paycheck will not be enough to keep your employees happy and motivated in their job. They also need rewards and recognition to remain content and passionate about both the brand and their position. If you don't look for ways to recognize your top talent, you could risk them leaving the business for your competitors.
You must, therefore, look for creative ways to reward the company's high achievers. For example, you could send then a positive email or text message for a job well done, or you could even congratulate them for a successful project within the company newsletter.
There is also an option to offer formal rewards, such as a financial bonus or day off work. You could even choose to host a recognition ceremony to show your employees you appreciate their efforts, and you could present them with Custom Challenge Coins to instill a sense of pride in the workplace, and it will also remind them of how much you appreciate their dedication, talent and hard work every day.
Maintain a Clutter-Free Space
Did you know the average office worker spends approximately 1.5 hours a day looking for something at work? That equates to six weeks of the year. Create a clutter-free space to create a more productive environment for everyone, and a clean environment will also encourage employees to take pride in maintaining a hygienic workspace. Encourage your staff to clean their workspaces and common spaces routinely, and request they look for ways to regularly reduce mess to create a cleaner environment for everyone.
Find Out What Inspires Your Team
Many managers and business owners believe they understand what inspires their staff, but the reality might be very different. Rather than guessing what motivates your team and what makes them feel proud of their role, simply ask them the question. You can either ask employees directly or request they submit their answers anonymously, which will allow them to speak openly and honestly. As a result, you can create a workplace that continually motivates and inspires your staff, which can make them feel empowered within their role.
Offer Continuous Education
Education should not be made available for just inexperienced or underperforming members of staff. Continuous education could be the key to increasing your employees' knowledge, improving their skill set and helping them to learn more about the current trends within the industry. For instance, continuous education allows accountants and bankers to remain up-to-date with the latest regulations.
Allow Staff to Form Friendships
Teamwork makes the dream work, right? That's why you must proactively encourage staff to form friendships both inside and outside of work. The people they work with will determine their happiness within the business. Create a sense of pride and camaraderie in the workplace by offering team building activities, which will bring your employees together and have a little fun outside of the office. It's a great way for people to get to know one another while working together to accomplish a goal, which could transfer to the office.
Give Pep Talks to Struggling Employees
Employees struggling with a task or project might suffer from low morale, and they might start doubting their ability. Keep negative thinking at bay by pulling a member of staff aside to give them a much-needed pep talk, which might be all it takes to inspire your staff to tick the task off their list efficiently. For example, highlight the small improvements they have made, and comment on their past accomplishments, which will support positive thinking while proving they work for a caring employer.
Expand Their Roles
Seasoned employees may know their roles like the back of their hand. A lack of challenges could ultimately lead to a lack of engagement and pride in their position. Foster a sense of engagement by providing staff with new responsibilities, which will challenge their mind and expand their skillset, so they'll feel happier about their role and the company.
Related content from StrategyDriven
https://www.strategydriven.com/wp-content/uploads/img_7502.jpg
853
1280
StrategyDriven
https://www.strategydriven.com/wp-content/uploads/SDELogo5-300x70-300x70.png
StrategyDriven
2018-02-16 11:00:21
2018-02-18 12:47:00
Empower Your Employees: How to Encourage Staff to Take Pride in the Workplace