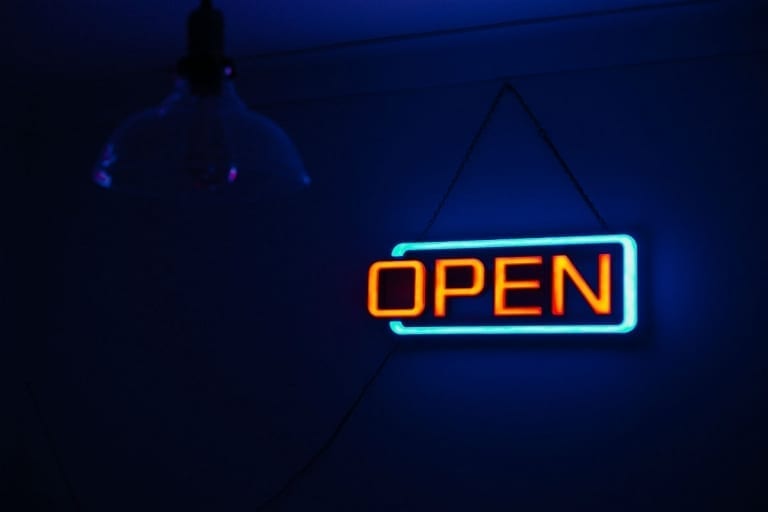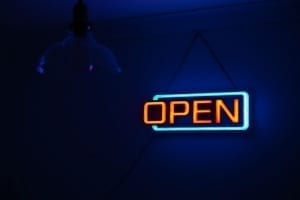 The majority of us become employees when we head into the world of work. This makes sense. From a young age, we are asked what we want to be when we grow up and are given ideas of different employed positions, no matter how outrageous or unlikely they might be – footballer, ballet dancer, fire fighter. When we head to school we are encouraged to get qualifications to show off on our CVs rather than the focus being placed primarily on the actual skills that we pick up along the way. This makes sense. Being employed makes for a relatively comfortable lifestyle. You have contracted hours, guaranteed pay, annual leave, and other privileges. However, it's not necessarily the best option for all of us. There are alternative career paths out there and one of the best tends to be setting up your own business. Setting up your own business means becoming your own boss and determining exactly what direction your company will take. You can specialise in the area that you like and keep the majority of your profits for yourself – nobody else will be getting rich from your hard work. But where can you start on this journey? Well, one of the most lucrative areas to get involved in is retail. So, let's start there!
Creating an Appealing Product
When you get involved in retail, you are going to have to provide the market with an appealing product. You need to come up with something that people are willing to part with their hard earned cash for! This is going to be a long and arduous process, but once you have a final product, all of the effort will be worth it. Identify a gap in the market, think up something that can fill it, and conduct a little market research to determine whether consumers would be interested in what you've come up with. If you get the go ahead, you can manufacture the product and bring it to reality!
Ecommerce vs. Brick and Mortar
The next decision that you need to make is how you are going to sell your products – you need a base where customers can find you and process sales. The main decision is ecommerce vs. brick and mortar. Now, Ecommerce is appealing for various reasons:
Cheaper to Setup – to set up an ecommerce store you only really need the help of a web designer and a product photographer. You could also call in a writer to come up with your captions, blog posts, and other written material. This is consequently extremely low cost.
Cheaper Operation – once you've setup, operating online is cheaper to run in general. You don't have to fork out for commercial property, you don't have to fork out for commercial overheads, and you don't require as many staff.
Round the Clock Operation – the web doesn't have opening and closing areas, meaning that consumers can browse your products and make purchases at all hours of the day and night!
Brick and mortar stores, however, have their own individual set of benefits and you can run an online store at the same time as running them!
Better Customer Service – you can interact with your customers and potential buyers on a face to face basis, answering questions more easily.
Fewer Returns and Exchanges – when customers can see and try out what they're buying before handing over cash, you are less likely to receive return requests and exchange requests. This saves you money!
Setting Up
Furnishing Your Store
You will need furnishings to display your stock effectively. These can include shelves, rails, and other display units. Employ a merchandiser who will be able to give you advice on what types of display equipment will make your store look the most aesthetically pleasing and navigable.
Limiting Movement to Restricted Areas
If there are areas of your commercial property where you don't want members of the public roaming, you are going to have to take steps to ensure that nobody trespasses. There are different methods that you can use to achieve this. If there are doors that lead to areas with confidential information, staff belongings, or stock, you can place signs on the doors that read "staff only". If you are worried that people will ignore these warnings, you can add coded locks – permitted individuals can key in the code or scan a registered card to pass through. If there are outdoor areas that need to have limited access, you could make use of used sucker rods to create barriers and fences.
Using Signage Appropriately
Health and safety needs to reign supreme in your commercial property. If there are aspects of the space that pose a risk to people, but cannot be changed, you need to use signage appropriately. If there's an unexpected step, you will need to make sure that it is highlighted and that there's a sign warning people of its presence. If there are low ceilings, you need to do the same. You should also use signage to indicate fire exits and fire safety protocol. Then you should invest in temporary signs, such as signs for wet floors.
While Ecommerce may be appealing, remember that you can engage with this alongside your brick and mortar company. Hopefully, the above information will help you to set up a brick and mortar business effectively.
Related content from StrategyDriven
https://www.strategydriven.com/wp-content/uploads/dark-light-neon-109998.jpg
800
1200
StrategyDriven
https://www.strategydriven.com/wp-content/uploads/SDELogo5-300x70-300x70.png
StrategyDriven
2018-12-28 16:00:43
2018-12-28 12:15:53
Setting Up a Brick and Mortar Business from Scratch