6 Omnichannel Support Strategies for Cleaning Companies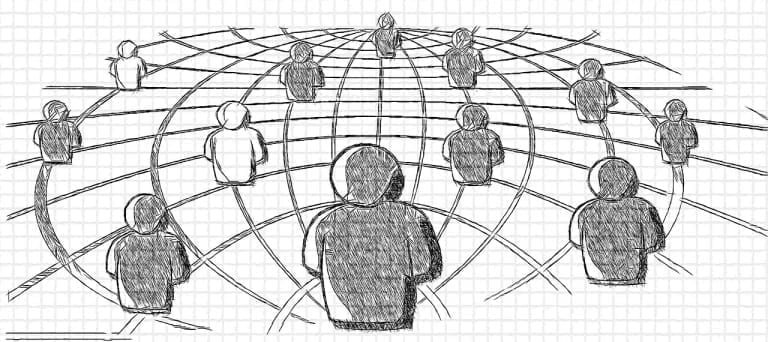 Marketers and customer service reps will need to adapt to the changes in the market brought about by technological convergence.
Technological convergence refers to the integration of unrelated technologies that brings forth more convenience and better solutions. One of the offshoots of this unification of technologies is omnichannel customer support.
With an omnichannel strategy, a cleaning company will be able to offer customers a unified customer experience. If you are an owner of a cleaning service startup just testing the waters, an omnichannel strategy might seem like a real bear. However, once you learn the ropes, you can carve out a unique niche and rake in money.
What Exactly Is an Omnichannel Strategy?
An omnichannel strategy is a holistic approach to customer service. The strategy focuses on creating a cohesive customer experience by utilizing multiple channels.
The goal of an omnichannel strategy is to create a seamless experience as customers interact with the company at different stages of the customer journey.
You can have an amazing social media campaign, a user-friendly website, and responsive customer support, but all of this won't offer maximum effectiveness unless they work together when serving the target market.
Why You Should Focus on Creating an Omnichannel Marketing Strategy?
All types of businesses – big and small – can benefit from an omnichannel strategy. Consider the following facts revealed in a report by Harvard Business Review that surveyed over 46,000 shoppers.
73 percent of the shoppers used different channels for shopping
20 percent headed to physical stores for shopping
7 percent shopped exclusively online
The above facts clearly show the importance of focusing on omnichannel marketing for increased customer satisfaction. Using an omnichannel channel strategy can help you boost your sales. A study found that firms that have a robust online channel strategy are 89 percent more likely to retain customers.
Now that you know what an omnichannel strategy is and have understood the importance of a strategy for your cleaning business let's find out some effective omnichannel strategies that can lead to enhanced customer satisfaction.
1. Focus on a Unified Omnichannel Strategy
The main goal of an omnichannel strategy should be to positively influence the perception of the customers about your brand or services.
Focusing on your customers requires that you not just include marketing in the business success formula for attracting customers but also include merchandising, social media support, and customer support. All of these must work together to ensure customer satisfaction.
The activities of different departments should be coordinated by the sharing of customer data. Marketers should ask the customer support to inform about most commonly asked questions. This will help them know about exactly what are the concerns of the customers.
The customer data should be stored in a centralized location. It should be accessed by every employee at any given time. But that's not all. The data needs to be continuously updated to ensure that the latest information is available for decision making.
2. Collect Data from Multiple Contact Points
You need to collect customer data from different contact points. All sets of data collected from different channels need to be audited.
Identifying customer data on multiple channels involves researching the different channels to find out what customers say about a particular product or service. You should scour the internet to find out what customers have to say about your company online.
You must research what the customers are saying about their customer journey from the point they place their order to the point where they receive their product. The engagement level should be checked on multiple channels to get an overview of the customer's perception of your company.
An audit of the data collected through multiple sources can help in assessing customer experience. The information can be useful in improving customer service through deep customer insight.
3. Get Feedback from Customers
Obtaining feedback is an active way of obtaining insights about your customer. Most retailers ask feedback during the purchase stage. However, for deeper insights, you should get feedback at each and every stage of the customer journey.
Consider asking the customer to create a small survey. Ask the customer to give a net promoter score (NPS) that shows how the customer is feeling about a service. The information gathered through this strategy can help in optimizing the omnichannel customer experience.
4. Integrate Online and Physical Experience
Once you have gathered deep insights about the customers, you can use the information to create an integrated online and physical experience.
Create a unified brand message that resonates with the target market across different channels. There should be a seamless transition between the online and physical experience.
The gap between the online and physical space can be reduced to a large extent by using innovative technologies. It can help in creating a unified uninterrupted experience across multiple channels.
5. Mobile Friendly Website
While there are many different digital channels, an omnichannel strategy is driven mostly by mobile devices. A large number of customers today use their smartphones or tablets to access sites online. So, it's a no brainer that you should optimize your site for mobile screens.
Most users will not recommend a company if its website is not mobile-friendly. What's worse is that the customers will go to a competitor's site due to a bad mobile experience.
The hierarchy and layout of the site should be optimized properly for small mobile screens. The most important information should be at the front. Most mobile-friendly sites are built on a grid system pattern that allows easy expansion and collapse, depending on the site.
6. Interactive Rewards Programs
Lastly, you should consider integrating a loyalty program to the omnichannel experience. Make the program convenient for the customers by allowing them to easily check and avail discounts through an app.
The theme of the loyalty program should be the same on all channels.
An example can be given of the Starbucks reward programs that integrated easily with different channels. Customers can check and reload balances using the phone. This information is updated in the central system. They can also pay using the reward card, resulting in increased effectiveness.
The keyword in creating an omnichannel strategy for your cleaning business is consistency. Make sure that you offer a consistent customer experience across multiple channels. This provides a great opportunity to improve your brand image, build loyalty, and boost profitability.
Related content from StrategyDriven
https://www.strategydriven.com/wp-content/uploads/social-media-1744854_1280.jpg
570
1280
StrategyDriven
https://www.strategydriven.com/wp-content/uploads/SDELogo5-300x70-300x70.png
StrategyDriven
2019-05-10 07:00:23
2019-05-10 12:40:07
6 Omnichannel Support Strategies for Cleaning Companies