How To Grow Your Business In A Competitive Industry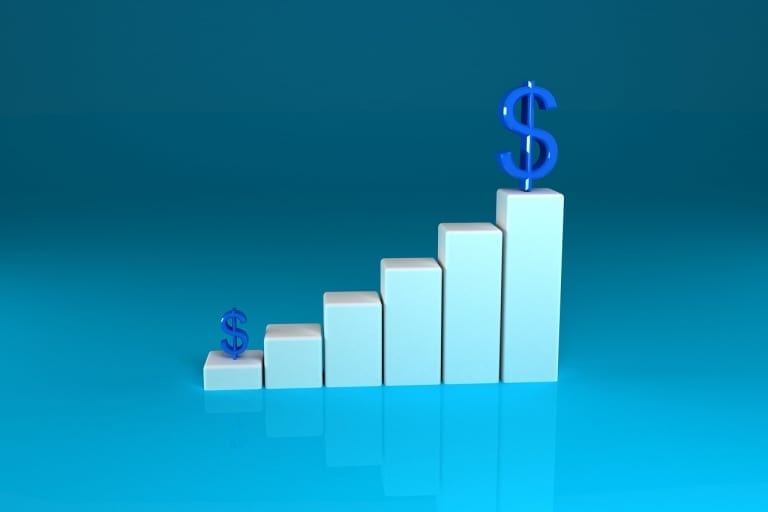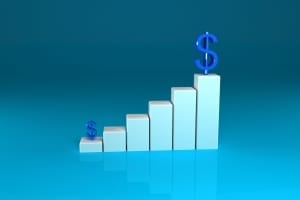 The business world is one which is highly competitive, which means that a company must always be looking for ways to grown order to stay ahead of the competition. Even if you are the most successful brand in your industry, you can be sure that the competition will be looking for innovative ways to grow and knock you off of your perch. This can be stressful as it means that the work never stops yet it is also exciting and a great way to refine your business, earn more money and dominate the industry. Here are a few different ways that even a big company can grow.
Expand
One of the most obvious ways to grow a business is to expand into new areas. This can be particularly effective if you are scaling into areas with less competition as it can be much easier to dominate the local market. This could involve expanding overseas, which is an exciting process but one with many hurdles to overcome.
Diversify Product Range
It is also worth considering your product range and seeing if there are any gaps in the market that you can fill. Your target customer will come to your business because you can provide a product that they want/need so think about what their other wants and needs are to see if you could be providing other products too.
Attract & Retain Top Talent
It is impossible to grow a company without the right people powering the operation. You need to make sure that you are attracting the top talent with competitive wages, bonuses, and a pleasant working environment and retain these top performers with job satisfaction and career development opportunities. When you can attract and retain the top talent, it allows you to delegate and focus your efforts on the big picture.
Create & Share Content
In today's internet-drive age, it is important that you are creating and sharing content online. This is a way of promoting your brand, showing your expertise, and providing value to your target customer. There are many different types of content to consider, including:
Videos
Infographics
How to guides
Interviews
Product demonstration videos
Case studies
It is important to share this content on social media and to use this platform to directly engage and communicate with your target customer.
Promote Customer Loyalty
It is easier and cheaper to retain customers than to acquire new ones so this needs to be a key area of focus for businesses. In addition to providing a high-quality product/service at good value for money and with excellent customer service, you can keep hold of your customer with the use of a customer loyalty program.
Attracting New Customers
Although easier and cheaper to retain customers, you will also need to attract new ones if your company is to grow significantly. Fortunately, there are many different ways that you can attract new customers to your business with the most effective strategies being promotions and deals that can entice them away from their current provider. Additionally, if you are able to get recommendations from existing customers then this can be highly effective. This is possible through customer referral programs and by seeking customer reviews, which can then be used on social media and on your company website.
Improve Customer Experience
Ultimately, in order to grow you need to provide a good experience for the customer yet this is an area that is often overlooked by businesses. How you improve the customer experience will depend on your operation but it could involve making changes to the buying process, reducing shipping fees, going the extra mile and being friendlier to customers.
Ramp Up Marketing
One of the most effective strategies for growing a business is to increase your marketing efforts as there is always more that could be done.
Digital marketing is important for increasing your visibility online and is particularly important if you are operating in a highly competitive industry. You should always use reputable digital marketing agencies for the best results.
Traditional marketing remains important, especially if you are targeting customers in the local area. This could include TV/radio adverts, print adverts, attending trade events, sponsorship etc.
Form A Strategic Alliance
A strategic alliance is a smart business move which can help a company to access an entirely new market, increase brand awareness and grow while forming important business relationships. The key to a successful strategic alliance is finding the right business – this should be a company that has the same target customer but is not a direct competitor. A florist, for example, could form a strategic alliance with an event planner or wedding dress shop where they can recommend each other to their customers and offer discounts.
Improve Project Management
Successful project management can drive growth and help a business to achieve their goals, yet it is an area that many companies struggle with especially larger ones where the risks can be higher. There are a few effective strategies for improving project management, including using medicated project managers to oversee the operation and utilizing the latest and best technology. Places like Catalyst for Business highlight the value of technology like ringless voicemail where you can deliver pre-recorded messages into a voicemail inbox which can help you to market your customers more effectively.
Stay Current
There are constantly new trends, technology and other innovations coming to light in the world of business and taking advantage of these early can be critical for growth. It can be challenging to stay current but it is possible by reading respected publications, reading blogs, joining online communities etc.
Growth is crucial in the ever-changing business world as companies are constantly in competition with one another to come out on top. Growth can help your company to earn more money, dominate the industry and find greater success and the above are a few effective strategies to use to help your company to take the next level. There will always be risks attached but it can be incredibly rewarding when changes to the operation deliver powerful results.
Related content from StrategyDriven
https://www.strategydriven.com/wp-content/uploads/grow-your-money-3084027_1280-3.jpg
853
1280
StrategyDriven
https://www.strategydriven.com/wp-content/uploads/SDELogo5-300x70-300x70.png
StrategyDriven
2019-06-10 15:30:12
2019-06-10 15:48:07
How To Grow Your Business In A Competitive Industry