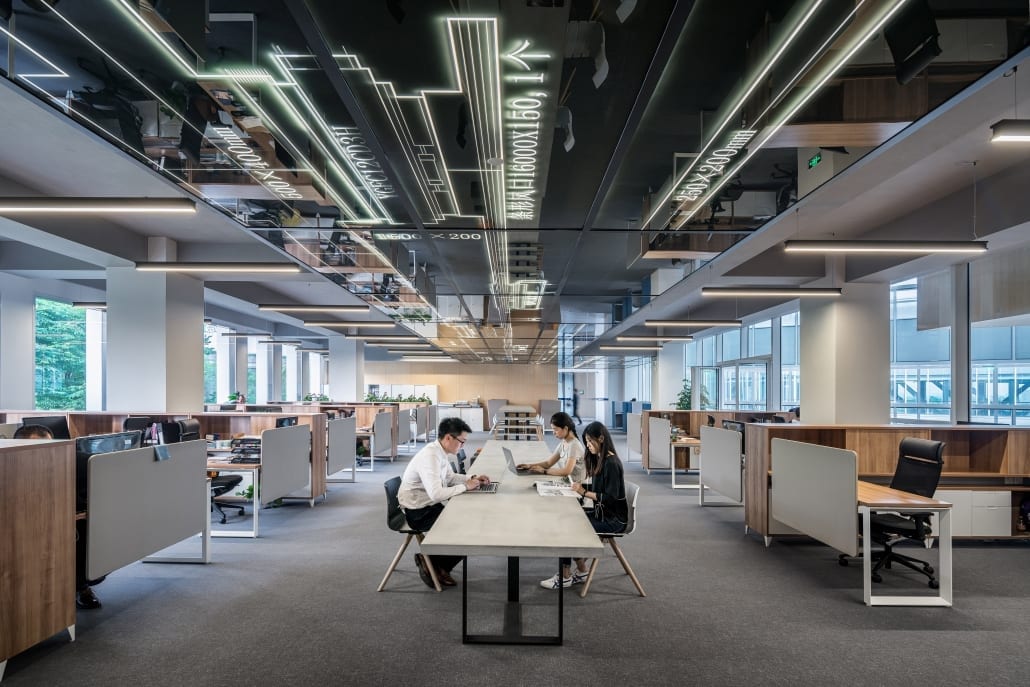 Organizational culture includes three dimensions of collaboration, trust and learning. The cultural aspect of learning is enhanced though providing further opportunities and information sharing. Executives can enhance knowledge sharing by providing access to knowledge, and stimulate new ideas and knowledge generation, transfer an individual's knowledge to other members and departments, and improve knowledge capturing, storing, and accumulating, aiming at achieving organizational goals. Executives that employ corporate strategy can propel knowledge sharing in the company to generate more innovative ideas and solutions for new and demanding issues that come up constantly in our hypercompetitive economic environment. In doing this, executives can employ corporate strategy to share experiences gained by imitating, observing and practicing. Executives that use corporate strategy have found that it impacts learning culture through facilitating knowledge sharing throughout all levels of the organization. Corporate strategy focuses on defining and recognizing core knowledge areas, sharing organizational knowledge, and scanning for new knowledge to keep the quality of their product or services continuously improving. Therefore, corporate strategy is an essential requirement of learning culture by which knowledge is shared among people.
Further, executives have found that corporate culture impacts knowledge management. Particularly, the three cultural aspects of collaboration, trust and learning play a critical role in enhancing the effectiveness of knowledge management practices. For example, collaboration provides a shared understanding about the current issues and problems among employees, which helps to generate new ideas within organizations. Trust towards their leader's decisions is a necessary precursor to create new knowledge. The key is for executives to inculcate a culture of trust and transparency of knowledge sharing within organizations so that informaton can be found and used instantaneously. Moreover, the amount of time spent learning is positively related with the amount of knowledge gained, shared, and implemented. Therefore, executives can reshape, and in some cases, manipulate corporate culture to facilitate knowledge management practices within departmental and business units of organizations.
Knowledge is shared and synthesized with an aim to providing higher quality products and services. This can improve firm performance in various metrics such as the customer focus, the quality of products and services, and the organizational revenue. Shared knowledge can contribute to the development of a learning organization in which people continuously grow and develop both personally and professionally. It enables organizations to actively respond to environmental changes through developing interactions and awareness from the external environment, which can in turn improve firm performance through increased sales, customer satisfaction, the quality of products and services. In fact, the key function of knowledge management is to help executives use it for employee development. In this context, training is becoming the forefront to success in large corporations worldwide. Why is this, you may ask? Because learning is a process that leads to acquiring new insights and knowledge, and potentially to correct sub-optimal or ineffective actions and behaviors that cause companies to spiral out of control. Ergo, corporate culture indirectly improves firm performance through disseminating and managing organizational knowledge that can play a crucial role in enhancing various firm metrics such as the quality of products and services and the organizational revenue.
In addition, executives that employ corporate strategy may enhance goal achievement. For example, corporate strategy can develop opportunities for human resources development within organizations, by assessing current situations. It has major effects on firm performance through focusing on analytical decision making process. Corporate strategy can also positively contribute to the efficiency of companies through helping companies to find better opportunities for investment that potentially leads to better financial performance for companies in terms of return on investment and profitability. Moreover, corporate strategy, which adopts basic studies to develop an effective and comprehensive vision for future, can enable companies to identify and actively response to the changes occurred in the external environment. Executives can, therefore, improve firm performance through embracing corporate strategy.
The figure provides a snapshot of how strategy, culture, knowledge management and firm performance are linked.
---
About the Author

Mostafa Sayyadi works with senior business leaders to effectively develop innovation in companies, and helps companies – from start-ups to the Fortune 100 – succeed by improving the effectiveness of their leaders. He is a business book author and a long-time contributor to HR.com, People + Strategy, Consulting Magazine and The Canadian Business Journal and his work has been featured in these top-flight business publications.
FREE related content from StrategyDriven
https://www.strategydriven.com/wp-content/uploads/lycs-architecture-U2BI3GMnSSE-unsplash.jpg
3335
5000
StrategyDriven
https://www.strategydriven.com/wp-content/uploads/SDELogo5-300x70-300x70.png
StrategyDriven
2019-07-28 16:00:15
2019-07-27 14:50:44
Strategy, Culture, Knowledge Management, Firm Performance: How Are They Linked?