Using a credit card to finance your business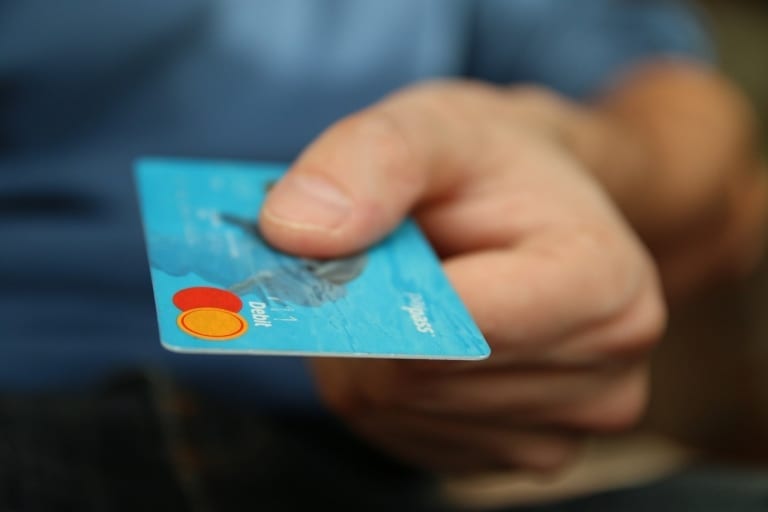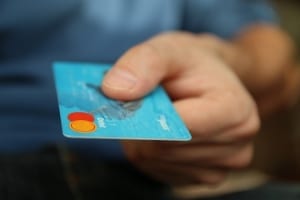 Every company is different, and so every business owner needs to decide which finance options they want to use for daily expenses and longer term investments. Here, we weigh up the pros and cons of using business credit cards.
Many small business owners decide to use credit cards to cover costs, buy stock and seize opportunities. It's easy to see why – they're relatively straightforward to apply for and offer a flexible way to access credit quickly. But that's not to say they're the best funding option in all scenarios. This article details the ins and outs of using business credit cards, so you can figure out whether they're right for you.
Generally speaking, there are five reasons to use a business credit card. These include: ensuring your business operations are kept separate from your personal spending, building up a credit profile for your business, managing short-term expenses, keeping on top of cash flow and picking up any rewards offered by the card provider.
What is a business credit card anyway?
In basic terms, a business credit card is similar to a normal consumer credit card – just designed for business use, rather than personal. Once secured, business owners and specific employees are able to use the card, or cards, to pay for things on credit – everything from small one-off costs, to recurring subscriptions and larger invoices.
Any accrued credit will need to be paid back, usually scheduled on a monthly basis, along with any interest that's built up. Each card is different but most offer a period of free credit – this is often around 56 days. As you can imagine, to get the best out of a business credit card, many business owners use them for short-term expenses that they know they'll be able to repay in a few weeks.
Can I use a personal credit card to fund my business?
Credit profiles take time to build up, so many new business owners can find that their company has a 'thin' file. This means they might not have enough of a credit profile to get a business credit card. In this case, owners sometimes use personal credit cards to fund their businesses.
However, by doing this the owner makes themselves personally liable for the debt incurred. In short, using a personal credit card for business finance means taking on a certain amount of risk. It is possible to use a personal credit card to fund a business, but many choose to upgrade to a business credit card as soon as they can.
What kinds of business use credit cards?
The use of business credit cards is highly common. Companies across all industries and sizes use them for their flexibility, to benefit from rewards and – in some cases – collect air miles. Almost all business credit cards come with the business owner's or an employee's name printed on, however, it's the responsibility of the business to pay monthly bills.
Should you use a business credit card to fund you business?
As we mentioned up top, every business decision-maker should assess their situation according to their unique position. It's certainly possible to use a business credit card to cover general expenditure and costs. That said, they tend to have five main disadvantages.
One of the key drawbacks is that business credit card suppliers typically don't offer the scale of finance available through other types of borrowing, such as a business loan. Simply put, loans can give business access to larger sums of finance.
Something else to watch out for is that a number of card providers charge you a fee to withdraw money from a cash machine. That might not be a problem for many, but it's worth bearing in mind if spending cash is a key component of your operation. Similarly, you may find that the fees you're charged for foreign transactions are larger than with other options, such as a prepaid debit card with an overseas-focus.
Many business credit cards also come with a recurring annual fee. These are fairly small, but certainly worth checking out before you apply. Finally, unlike personal credit cards, business cards are not protected by the Consumer Trade Act, so the card provider is not obligated by law to protect you in the event of faulty goods or erroneous transactions.
What are the alternatives to a business credit card?
If you're thinking about applying for a business credit card, you could consider the other finance options available for your business. First off, you could explore charge cards, which work a bit like credit cards. The main difference is that you'll need to pay off the full amount of money each month, as charge cards don't extend credit. Credit cards allow you to pay what you owe over time, though will likely charge interest left unpaid.
Beyond that, it could be worth looking into business loans or credit facilities. These enable enterprises to access more substantial amounts of money. Credit cards with high limits are hard to come by, so when requiring significant funds many businesses turn to these types of borrowing.
In summary
As you can see, there's plenty to consider when thinking about business credit cards or the alternatives. So think about you business situation and try to plan out what kinds of funding will suit your unique situation best. After all, you're the boss.
Related content from StrategyDriven
https://www.strategydriven.com/wp-content/uploads/money-256319_1280-2.jpg
853
1280
StrategyDriven
https://www.strategydriven.com/wp-content/uploads/SDELogo5-300x70-300x70.png
StrategyDriven
2019-10-09 13:00:48
2019-10-09 12:52:31
Using a credit card to finance your business