Important supplies every office must have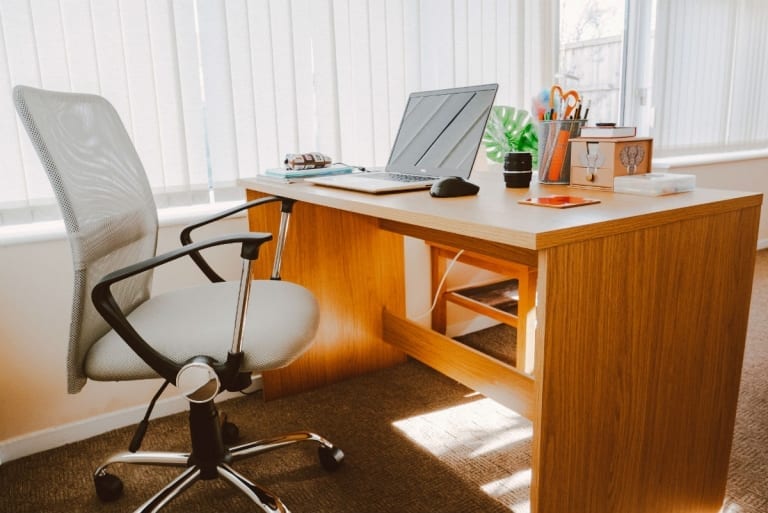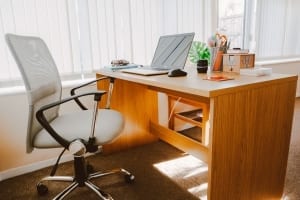 If you are trying to set up a new office or have been assigned a task to make sure all the important office supplies are available, then let us help you compile a list of all office essentials. Thorough research will help you create a list of all the necessary items and save you a great deal of time and money. Without proper planning, you can end up spending money on the items that are not required or might miss out on the items which are most essential. The more time you invest in proper planning, the less time you spend on finding important supplies for your office.
Stationery Items
Basic stationery items that you might consider having in the office include Pens, pencils, erasers, sharpeners, staplers, staples, staple remover, paper punch machine, paper clips, binder clips, folders, storage boxes, tape, tape dispenser, board markers, highlighters (different colors) flip charts, planners, diaries, locks, adhesives, sticky notes(of different sizes and colors), batteries, binding and laminating material, cartridges for the printer, paper of different sizes such as A4, A3, etc as per the requirement of office.
IT Equipment
In the present time, one cannot imagine running smooth operations of any office without adequate IT equipment. Make sure laptops/desktops are available to meet the office requirements. You can easily find good quality three in one scanner, printer, and photocopy machine for office use. Although it is a big investment but performs well for a long time. Make sure you have a high-speed Wi-Fi connection to make these items work properly. Items such as keyboards, mouse, headphones, shredders, extension cords, lamps, digital cameras, and telephones are also essential office supplies.
Software
It is essential to purchase licensed software such as Operating systems, Microsoft, and anti-virus to ensure the smooth running of office operations. Developing software or apps to store and manage data is also very integral in running operations of any office. Many offices develop their own software for a better day to day operational, Financial and HR Management. There are numerous apps and websites that help in preparing the project plans, setting the milestones, adding resources, and keeping track of the performance. Spend ample time in choosing the best option for your office.
Office Furniture
Most offices require staff members to work 40 hours per week. Don't you agree they deserve a comfortable environment? You can explore cost-effective options for ergonomic office furniture which is designed to improve the posture of the employees which in turn reduces the pain and stress. If you want to increase the productivity of employees, you must care about their well-being and ergonomic furniture is your go-to option. Invest in a high-quality chair, standing desks and supportive keyboards to improve the overall working conditions of the employees. Buy some footrest and back cushion so if required they can be provided to the employees.
Depending on the amount of paperwork in your office, get the Storage boxes and cabinets for organizing the documents. Scattered documents will not only create distractions at the workplace but also makes it difficult to maintain official records properly.
Mailing Supplies
If your office deals in invoicing the clients and sending hardcopy of letters and invitations to stakeholders, keeping different sized envelopes, bookfold mailers, and adhesive, tape and tape dispenser is essential. Invest one time in good quality envelopes with the logo of your organization for corresponding with other organizations. It will not only give a professional look but also get the required attention from your stakeholders. Make sure you have a good quality paper and toner to print the address clearly and paste it on the envelope, so it reaches the desired audience easily and does not go unnoticed.
Calendars and Planners
Well-designed planners and calendars not only add to the look of your office but also help the staff members to organize their tasks in a better way and meet the deadlines. Each staff member must be provided with either a wall or table calendar and a planner to help them in managing their commitments better. It is always a good idea to have a planner in the meeting room so the scheduled meetings are marked right there for the information of staff.
Wall hangings and Motivational Pictures
We all need a little push on some days to get ourselves going. For days like these, have some nice pictures and wall hangings around the office. You can create your own attractive wall hanging by using motivational posters which will enhance the productivity of your staff members.
Kitchen and Cleaning Supplies
It is essential to keep the environment of the office clean. Make sure you have a toilet, kitchen, desk, floor cleaning items in stock so the office remains tidy at all times. A dirty office will leave a bad impact on all internal and external stakeholders. Do not forget to grab different material cleaning liquids such as flor and windows, tissue papers, Disinfectant wipes, Garbage bags, Paper toweling, Hand sanitizer.
Basic kitchen supplies such as small fridge, microwave oven, kettle, crockery, tea bags, coffee, sugar, and milk are also required for the well-being of the staff members.
First Aid Kits and Safety Items
Never underestimate the need for first aid kits containing basic items such as medicines, pain killers, antiseptic sprays, alcohol swabs for cleaning the wounds, and bandages. In case of any emergency, your office should be equipped to provide basic first aid to the staff member until the proper medical treatment is arranged.
You cannot ignore the importance of staff safety. To ensure that items such as flashlights and fire extinguishers must be in place to avoid any mishap in the office premises. Make sure the flashlights always have fresh batteries and fire extinguishers are refilled. It is also essential to train the staff on how to use the fire extinguishers and inform them about the spots where fire extinguishers are placed in the offices.
Conclusion
One list cannot fit all. Depending upon the nature of your office, there might be some additional essential office supplies that you require to run day to day operations of your business; however, the above-mentioned items are necessary to build the foundation of any office regardless of the type of operations. Always remember the key is to start with developing a basic list of essential office supplies and keep updating it to make sure your office requirements are met. Before making any purchase, it is a smart move to check in your inventory which items are already available in stock to ensure the cost-effective running of the business.
Related content from StrategyDriven
https://www.strategydriven.com/wp-content/uploads/white-rolling-armchair-beside-table-1957478.jpg
801
1200
StrategyDriven
https://www.strategydriven.com/wp-content/uploads/SDELogo5-300x70-300x70.png
StrategyDriven
2020-01-08 08:00:30
2021-01-29 09:25:37
Important supplies every office must have