Running a transportation business presents unique challenges that are not faced by other industries. By its very nature, a transportation business rarely has all of its inventory in one place. When your assets and inventory are always on the move, security becomes an increased priority.
To be successful and to run efficiently, logistics businesses need to find ways that enable them to overcome the challenge of protecting assets when they are out on the road. Managing a fleet of vehicles and ensuring that goods are transported safely and within the designated timescales presents an extra set of issues to manage.
Many issues that are faced by transportation companies are a result of external factors that are beyond the company's control. These external factors include problems such as traffic delays holding vehicles up and causing them to miss delivery deadlines, theft from trucks resulting in lost inventory, mechanical issues with trucks, along with driver absence, and illness. Despite these issues being outside the business' control, they still reflect negatively on the company. Missed delivery deadlines, and damaged or lost inventory can result in damage to business relationships as well as the loss of reputation.
As there are so many factors out of the control of transportation businesses, companies must do all that they can to eliminate risks and potential issues that could impact the business. This means that action must be taken to carefully manage parts of the company that can be controlled to help protect it from external factors and ensure that it runs as efficiently as possible.
Staff
Employees are a business's most significant asset, and the success of any business is very much in the hands of the staff that works there. Companies require teams that will perform their roles to the best of their ability, as well as staff members that are consistently productive and can be relied upon to be at work on the times and days that they should be there.
For transportation companies, finding the right staff is especially important. When employees are out on the road, you need to know that they can be trusted to carry out their job efficiently and to represent your business appropriately when dealing with clients.
Your recruitment process will need to be robust so that you can attract the right employees in the first place. Carrying out thorough pre-employment checks is vital so that you know that potential staff members are capable of carrying out their role responsibly, and can be trusted with being out on the road alone and with high-value stock on board the truck. You will need to make sure that their credentials check out, and it is also wise to get several references from past employers too.
Once you have found staff members that are right for your business, make sure that they receive in-depth training on how to perform their role, and those new employees aren't made to get out onto the road alone before they are ready. A lack of appropriate training can lead to high staff turnover as employees that are not equipped to perform their jobs well will often experience low morale at work. Therefore, it is in your best interest as an employer to provide your recruits with high-quality training so that new staff members are fully equipped with the skills and knowledge to do the job well.
Technology
All businesses operating nowadays rely on technology to some extent. However, for a logistics company, technology is an essential tool to stay connected with drivers and keep the business operation running smoothly.
Using truck tracking software systems can completely transform the way a logistics business operates. Using the software will enable the company to keep track of their equipment and inventory no matter where it is. This kind of data is vital to the smooth running of the operation. Being able to track your vehicles and inventory means that you can manage schedules effectively, and account for all of your equipment. In the unfortunate event that a truck was stolen, you would be able to locate it immediately thanks to your tracking capabilities.
From staying up to date with the progress of your delivery schedule through to detecting unauthorized use of your vehicles, using a tracking system can help you to manage a range of potential issues as well as providing valuable insights.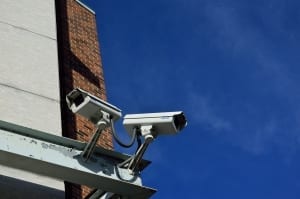 Security
Nowadays, businesses need to consider two areas of security when planning how to protect their companies best. Cybersecurity and the risk of data breaches make protecting computer systems a high priority for many businesses. However, physical security should never be overlooked.
Small businesses, in particular, are often targeted by cybercriminals. This is because many small businesses fail to make cybersecurity a high priority, and are then left vulnerable to hackers. Ensuring that your company data is protected is vital. Otherwise, you are at risk of exposing both your client's information and sensitive business information too.
Keeping your systems up to date with the latest security software to protect them from viruses can help. However, to further minimize the chances of a data breach, it is crucial to train your staff so that they can also help prevent data breaches from happening. Data breaches often occur as a result of human error. Make sure that everyone is aware that they shouldn't share passwords, and should only have access to systems that they need to use. Staff should also take care not to click open suspicious emails, as these could potentially be phishing attacks.
Along with staying vigilant to the threat of a cyberattack, your business will also need to operate rigorous physical security measures too. High-value vehicles and inventory, make transportation businesses appealing to criminals, so it is essential to have intruder alarms and CCTV installed. Ensuring that all visitors to your business need to be signed in is crucial, too, to prevent opportunistic thieves from striking. Having security guards patrolling the premises is vital so that any potential security breaches can be dealt with immediately.
FREE related content from StrategyDriven
https://www.strategydriven.com/wp-content/uploads/white-dump-truck-near-pine-tress-during-daytime-93398.jpg
800
1200
StrategyDriven
https://www.strategydriven.com/wp-content/uploads/SDELogo5-300x70-300x70.png
StrategyDriven
2020-01-16 08:00:20
2020-01-15 16:29:51
How to Protect Your Transportation Business