Things to Consider Before Finalizing Your Business Printing Solutions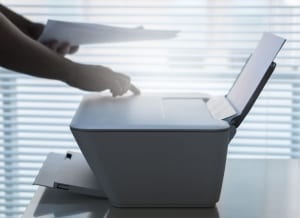 Quality Business printing is ideal in fostering your brand's image and represent its identity subtly. It is integral for a persuasive marketing campaign, advertising your product or services, creating awareness about your event or merely an exhibition of your company's annual growth. But to be able to compliment all the best features in a well-planned budget is every business owner's wish. A reputed printing agency would offer you prime-quality business printing services at a highly competitive rate. While finalizing your business prints, you must make sure that they are well optimized to meet with the highest quality and standards. Because it is the quality of your printable that defines your brand. Another prospect that must abet the entire process of business printing is cost-effective planning, which plays a crucial role in every bulk printing job.
And, to ensure everything goes right from the beginning, you should exclude the chances of minor human errors to costly technical lapses. Common mistakes, such as sending the wrong file to the printer or missing on the quiet space while designing, must be dealt with utter dexterity and attention. To assist you in avoiding any such nuisance, printing Brisbane has compiled an intricate check-list – so that you may make sure, and every detail rests in the right place while finalizing your business printing solutions. Also, in this article, you will find easy ways to fix the short-comings without the hassle or drain in the budget.
Make Ample Communication and Time Management
While planning your business print solutions, one element that should be your utmost-priority is effective time management. This habit will not only enable you to address any shortcomings gently but will also maintain your composure before your big day.
Most often, people are reluctant to finalize the features of their print job until the final moments. Consequently, they have no time left to fix any mistake by the end of the print job. Therefore, it is essential to keep a buffer and finalize matters with a handsome time in hand.
Once the designing of your files is complete, never assume that this will not require any further revisions. Your printer might spot a problem or ask for any minor adjustments that could be time-consuming – thus, make sure your designer has enough time to address any feedback properly.
Also, you should know to stay specific in your instructions which means you must prepare your homework before dictating the set of instructions to your printer or designer. Otherwise, a non-prepared pitch could cause you the additional cost and a tremendous amount of time.
Do not assume that your designer or printer is a perfect navigator or a mind reader. Simple tasks could be tricky to understand and can lead to hazardous complications. So, make sure you have outlined every instruction prominently and precisely.
Review Spelling, Grammar, and Other Technical Issues
A slightest of the spelling or grammatical error could be highly embarrassing and can damage the entire reputation of your brand. Make sure you have examined each line thoroughly before finalizing it to the printer. The job can be laborious, so to assist you in this, you can ask a few others in your workplace to proofread and confirm whether the files are ready for the print job. Review every aspect beforehand, make sure your file has buffer space on each side, to avoid trimming off important design or element. Also, you must ensure that the fonts your designer is using are, either available with your printer or you should send your files in PDF format.
It is obvious that to save a few minutes; we skip proofreading and review of important elements, which might later cost us in both time and money.
Making mistakes in human but not bothering to correct them timely is a crime. Yes, simple typos and grammatical mistakes commonly happen in the designing process but it is upon you to make sure that everything is perfectly tuned before it is too late.
Proofreading does not only mean to correct the typos, but it is a process in which you keenly inspect every element of your file and make sure it is print-ready. A wrong version of the file, a missing font, bad color choice or a slight mistake in the contact section can be a very costly affair.
Attend the Context, Avoid the Mainstream
Most of the printable should be utilized for onetime event or campaign, which might not last further than a limited duration. Very rare are the chances that you can use those printables on some different occasions. But, this does not in any way concede that your design is completely worthless after one use; instead, you can plan smartly and use it in other mediums of marketing such as websites, t-shirts, standees, etc. Yet, you should not oversaturate the minds of your target audience with similar prints and designs – rather, a creative remedy can save you a good many bucks.
Another important item you should not oversee is the use of stock images in your creative business printing solutions. If free images are your only resort, then make sure they do not scream "stock image" before the viewers. Otherwise, the whole impact of your art-work gets nullified.
Before finalizing your business prints, focus on the central theme and the information you want to convey dominantly to your audience. Every illustration in your print must convey the same story, boldly and proudly.
Pro Tip, Distribute Wisely
The main phase for which you have been making all those efforts is the distribution of your business print material. It encompasses the prospects of your business, target audience and an effective method of delivering your message to your clients. Not all will get enticed with your branding but those who would – must receive your print material appropriately; this is the reason why it is equally important to carve out a fruitful distribution strategy even before the finalization of your print job.
With a focused emphasis on your potential market, you can save a lot on distribution and carry-out the entire campaign with hallmark success. Stretching your budget is not the only important factor that determines marketing gains – but, it is the effective distribution of both money and assets that determine your success. Know the demographics and see whether your audience of distribution or the placement of your marketing material is relevant enough.
All these prospects must be taken into keen consideration because they possess great potential to influence your entire campaign.
Conclusion
If you follow the above set of instructions while finalizing your print solutions, not only you would be able to avoid major mistakes, but also you can save a healthy amount of time and money for your business.
Always make sure that you are choosing a professional for each task and never compromise on quality. Bulk business printing is a cognitive and rewarding way of connecting with the masses; therefore, one must deal it with diligence and tact.
Related content from StrategyDriven
https://www.strategydriven.com/wp-content/uploads/printer-2178753_1280.jpg
870
1200
StrategyDriven
https://www.strategydriven.com/wp-content/uploads/SDELogo5-300x70-300x70.png
StrategyDriven
2020-01-23 07:00:54
2020-01-22 23:09:54
Things to Consider Before Finalizing Your Business Printing Solutions