Who Knew There Were So Many Financially-Rewarding Nursing Careers?
Becoming a fully-trained doctor is a massive undertaking and something that can take many years. A medical student can start college at the age of eighteen and still be doing exams as they approach their thirtieth birthday.
Sure – they ultimately wind up making a lot of money. But getting to that point is by no means easy. There are all kinds of pitfalls and struggles along the way.
However, taking one of the top online LPN programs provides an alternative route into the medical profession. And it is no less rewarding. Many senior nurses get paid over the odds for the work that they do. And they develop specialisms to rival those of any fully-trained physician.
Psychiatric Nurse Practitioner
The opportunities to help people who have psychiatric disorders, for instance, are considerable. Psychiatric nurse practitioners work alongside physicians and provide mental health support for patients with identifiable disorders in the DSM-5.
While these nurses work alongside psychiatrist physicians, they are almost always specialists in their own right, providing front-line care to those who need it most.
Nurses who want to go into this field require a Master of Science In Nursing – the lowest degree requirement for becoming a nurse practitioner. Getting an MBA, however, is usually pretty straightforward. You just put in a couple of years of your time and get a significant pay-off when you come out on the other side. Psychiatric nurse practitioners typically earn around $105,000 per year, translating to around $51 per hour worked.
Neonatal Intensive Care Nurse
Nurses who can work in neonatal intensive care are in high demand right now. Hospitals need professionals who can work alongside doctors and provide the correct level of attention to premature babies.
Currently, this area of medicine is experiencing rapid growth. New technologies are coming online that are allowing premature babies to make it to maturity when they simply wouldn't in the past.
The work, however, is also becoming more labor-intensive. More babies are viable, so hospitals need more staff to look after them all. And that's pushing up demand for certain types of nurses – particularly those able to work in the neonatal unit.
Salaries for neonatal nurses, therefore, are going up quickly. The latest figures suggest the average nurse in this professional earns $102,000 per year, translating to roughly $54 per hour.
There are employment opportunities in various settings, including birth centers, intensive care units, and well-baby units.
Registered Nurse Anesthetists
Administering anesthetics is a highly specialist job, requiring an immense level of skill and training. Anesthetists must understand how to prepare and administer sedatives in a variety of settings, including operating theatres. It is essential to get it right to protect the patient and ensure the operation is a success.
Pay in the sector, therefore, is tremendous. A qualified nurse anesthetist can earn upwards of $167,000 per year, translating to around $80 per hour.
The growth outlook for the sector is also quite considerable. For instance, the BLS expects demand for anesthetist services to grow a whopping 17 percent annually, with only a moderate slow down as we go into the mid-2020s.
The requirements for the role are also relatively mild. As a minimum, you need to have completed a master's degree from an accredited institution and completed an anesthesia educational program. You also need to complete the National Certification Examination – as all nurses must.
These nurses find employment in a variety of settings, including surgical and pain-management centers.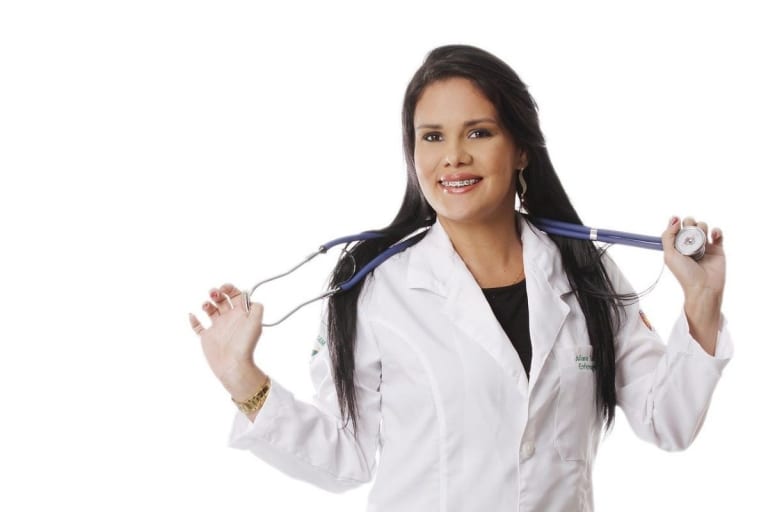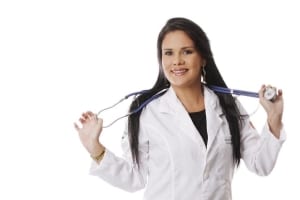 General Nurse Practitioner
What if you don't want to specialize in any particular area? Do you still have options?
It turns out that you do. Currently, there's significant demand for general nurse practitioners – people who can slot into practically any medical setting.
General nurse practitioners can offer their services in hospitals and specialize in particular fields if they want to progress their careers.
General nurse practitioners earn an average of $107,000 per year. If they work forty hours per week, that translates to $51.45 per hour – which is a very competitive rate of pay, compared to most other sectors.
The requirements are a Master of Science in Nursing and a Nurse Practitioner License for the relevant state. Nurses can change from one state to another, but there are rules governing this that they must observe. These nurses tend to have the most options when it comes to choosing where to work. They can offer their skills in practically every setting.
So, are you considering pursuing a career in nursing that rewards you financially? You probably should!
Related content from StrategyDriven
https://www.strategydriven.com/wp-content/uploads/surgical-mask-4962034_1280.jpg
800
1200
StrategyDriven
https://www.strategydriven.com/wp-content/uploads/SDELogo5-300x70-300x70.png
StrategyDriven
2020-05-25 12:00:07
2020-05-25 11:44:52
Who Knew There Were So Many Financially-Rewarding Nursing Careers?