Top Ten Entrepreneurship Qualities That Will Make Your Business Successful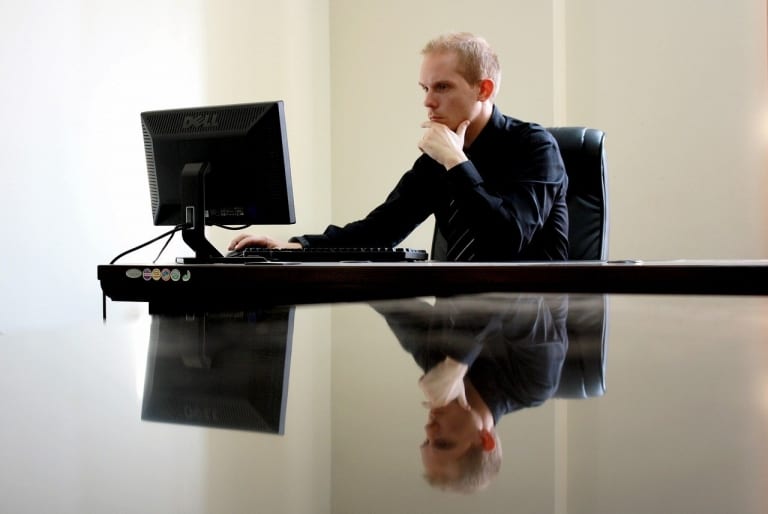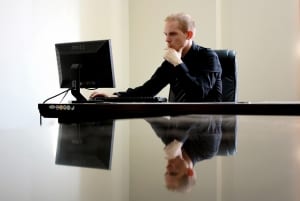 Hard work and due diligence take you to the path of success. That saying is very true! You can achieve practically anything with effort and determination. The key here is to be persistent in achieving your goals. Similarly, if you are willing to become a successful entrepreneur, in that case, you must show resilience and willingness to outwork yourself and make your start-up a growing enterprise.
According to statistics, about more than fifty percent of small businesses fail in their initial four years. Even those who manage to survive may not always be successful in making their businesses profitable.
There are many reasons for most start-up businesses to fail, but the main reasons are these:
Lack of practical management skills.
Failure to work hard with consistency.
Negligent to make changes to adapt to the competitive business environment.
Lack of experience.
Entrepreneurship Skills
Have thought about how to successful entrepreneurs have in common? No, it's not their luck. They all have one thing in common: excellent entrepreneurship and leadership qualities that make them unique and reach success's pinnacles.
Let's look at the following entrepreneurship qualities that can make your business successful:
1.Delegation Of Authority
It can assemble a team of professionals who are ready to work for business development and growing profits. When a business grows, an entrepreneur cannot manage it alone. The matter will rise even in the event of an entrepreneur's illness. Therefore, any manager needs a competent team that share the same ideology and have common company goals
2. Hard Work
Don't think that you'll be making passive income and profits by delegating all the work to your team of professionals. Yes, the team is there to help you, but an owner knows best, and he should look at all aspects of the business and check that all operations are working efficiently. When a person wants to become a successful businessman, he must be ready to work hard, most often without holidays or days off. For example, Kuba Jewgieniew, CEO & Founder of Realty ONE Group, entered the business world with humble beginnings, and today, Forbes named him among the Top 1% Fastest Growing Franchise in America.
Simultaneously, many rich people in their interviews emphasize that hard work alone is not enough. For example, a miner's work is hard, but it will not bring a lot of money. It would help if you had other qualities that make it possible to become a successful entrepreneur. For example, Warren Buffet admits that he could not get away from his work for more than a couple of weeks. He prefers to work 100% of the time in his life.
3. Self-discipline
It would seem that an entrepreneur works for himself, and therefore he is entirely free in his actions. But if you do not know how to organize your time correctly, you can get lost in business and everyday problems. There is no successful entrepreneur without self-discipline. It would help if you learned how to independently develop a schedule of essential things for yourself and follow it. It will help you achieve your goals on time. You can use a regular diary to organize your affairs. Before you think about facing future challenges, learn to deal with today's challenges in less time and with greater efficiency.
4. Foresight
You can develop this quality in yourself if you regularly analyze the picture of your business development. A prosperous businessman often senses whether things are going well and whether a specific task is worth taking on an intuitive level. Forecasting the demand for the company's products and services and predicting future business trends is vital for a budding entrepreneur.
5. Resilience
A successful entrepreneur is not afraid of change. He is ready to learn and develop at any age. Business trends are always changing; hence the ability to adapt to these changes takes courage.
6. Risk Takers
Passion and excitement must be there in the business you are doing. Your business should interest you. The main thing is not to overdo it and weigh all the pros and cons before deciding. You must have the heart to risk all your savings into the project you think will work.
For example, to become a co-founder of the Microsoft network, Bill Gates dropped out of his Harvard studies. He received his diploma only 34 years after admission!
7. Determination and Perseverance
If an entrepreneur does not have this quality, his business can go bankrupt. No wonder Bill Gates advises to act immediately if a good idea comes to mind. You may have time before someone else implements it. Ideas themselves are valuable, but the challenge is to put it into practice.
Perseverance helps overcome the setbacks that even the most successful entrepreneurs face. Even if mistakes follow one after another, your business's other path depends only on whether you give up or not.
8. Self-control
An entrepreneurial business is always about a stressful situation, making responsible decisions, communicating with clients and partners. It is still essential for a good entrepreneur to have self-control, to be polite and discreet with their employees and customers.
It is common in some stores to find ill-mannered sales personnel who force customers to buy their marketed products. That is why they remain salespeople, because they do not possess such an essential quality as self-control.
9. Sociability
It is essential to find a common language with your partners and clients. You must have the ability to communicate easily with people. The ability to listen and hear your interlocutor, to argue your point of view, helps in business development. It helps to establish contact with potential clients and inspires their confidence.
10. Empathy
Not all entrepreneurs have the ability to put themselves in the shoes of another. It is an idiom, "Treat people the way you want them to treat you." Hence, be polite, generous, and understanding of your employees. Consider them humans and not slaves of your company. Empathy goes a long way, and it can transform an uninterested and unmotivated worker into efficient and productive at his work.
Conclusion
A successful business always has a dedicated and confident entrepreneur. Without good leadership qualities and traits, your business will not grow, and you will lose due to high competition in the market. Hence, with the tips mentioned above, you can transform yourself into an excellent entrepreneur and attain your goals.
Related content from StrategyDriven
https://www.strategydriven.com/wp-content/uploads/business-1839191_1280-1.jpg
856
1280
StrategyDriven
https://www.strategydriven.com/wp-content/uploads/SDELogo5-300x70-300x70.png
StrategyDriven
2020-12-09 16:00:19
2020-12-09 13:29:19
Top Ten Entrepreneurship Qualities That Will Make Your Business Successful