Remote Positivity: Emulating Optimism for Your Work-From-Home Employees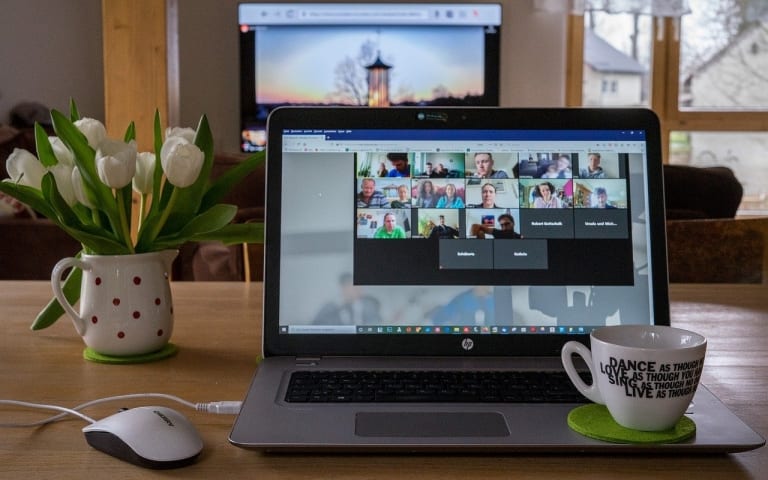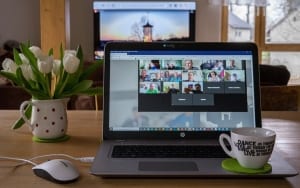 The work from home dynamic has come into our society in full force. Since the pandemic's effects have significantly impacted our ability to congregate in groups, many companies have used remote work to keep their workflow on a proper level and collaborate with employees working from home.
There are numerous ways that technology has adeptly adapted to this, with apps and services across multiple platforms able to aid in employee communications no matter their location. However, one must remember that there are psychological effects on social isolation, ranging from anxiety to sleeplessness.
It starts with a company leader addressing these issues and taking the initiative to create a realm of positivity for his or her working community. Once done, employees can more easily thrive in a workplace with core values of workplace strength and support.
Collaborate and Listen
The applications that the tech world has developed have been a mainstay in the work from home atmosphere. No longer do people need to leave messages, wait hours for contact, or wonder which roles they have on a company project. Whether utilizing instant messaging, video conferencing, or campaign tracking, apps like GoToMeeting and Slack have all been heavily downloaded and integrated into remote work environments. Digital transformation will only continue to evolve with further refinement of workflow customization tools.
However, it's important to note that "collaboration" is an integral part of these workflow collaboration apps. That means rising together towards the desired group result–but more than anything, it means a leader willing to step up and create a constructive and enthusiastic environment.
Project management is an essential part of any brand, for example, but proper communication with employees is necessary to steady productivity. Make sure that your working community knows that they're valued on a personal level. Checking in for friendly workforce chats weekly, making employee onboarding a priority for future work efforts, and rewarding especially excellent efficiency with warm messages are all ways in which you can exemplify your positive work atmosphere.
Zooming the Right Way
If you've been working from home, then you've probably been using Zoom: the video communications service that's connected a multitude of remote work employees through web conferencing. However, during the past few weeks, there's been a concern over the notion of excess comfort in personal home office use with Zoom.
The concept of "Zoom etiquette" is one that has recently been in conversation across multiple sectors. Specifically, there is debate about how many behaviors one may or may not allow when videoconferencing in groups. Addressing this topic with your employees will eliminate any chance of discomfort for them during video conferences.
For example, if one hasn't had the time for a lunch break and needs to eat during a long meeting, should one wait and not interrupt? The consensus seems to be that it is alright. However, temporarily switching off one's camera and muting one's microphone so as not to disturb the other members with possible sound interventions is best.
Other possible scenarios involve establishing that social media alerts or other interruptions don't divert your employees. These will limit their ability to remember aspects of your video meeting, as well as demonstrate a lack of professionalism that other employees might catch onto.
However, ensure that your workforce member isn't excessively stressed if a child or pet causes a minor interruption. Know that there are some elements in the new normal that you can control as an authority leader and some aspects that you cannot. Your working community will notice you, and your bolstering environment, more for it.
Communicate and Know the Purpose
With an untold amount of startups in the current atmosphere and a market that seems to change every second, there is a measure of instability that can occur when a company operates on an unstable foundation. Profit may be coming in with a trending product or service, but long-term success is built upon leadership that understands its key areas of skills and fortitude. Having each of your employees understand your brand's–and your own life's–mission will give better clarity to your organization, helping align short-term wants with long-term goals.
But communication doesn't just come from one direction. Through videoconference, asking your employees what they believe their strengths to be and what they want to achieve in life will open up mental pathways on both sides. It will give them a sense of purpose and resolve, knowing that you have a sincere interest in their skillset.
They'll see that they can chat with you if they notice an additional lead or avenue that the business can take in the future. And for you, as a leader, you may learn an additional power area from one of your working community members that you can now count on moving forward.
Communication has evolved to a level that few of us expected to see a year ago. With digital transformation, we've seen video conferencing and webinars take hold in our day-to-day work experiences. However, this doesn't mean that the foundational aspects of a positive work environment need to lessen. Using the proper strategies, an optimistic working community can advance and lead to a brighter future for every work-from-home member.
---
About the Author
Veronica Baxter is a legal assistant and blogger living and working in the great city of Philadelphia. She frequently works with Todd Mosser Esq., a busy criminal appeals lawyer, Philadelphia PA.
Related content from StrategyDriven
https://www.strategydriven.com/wp-content/uploads/corona-5006277_1280-1.jpg
800
1280
StrategyDriven
https://www.strategydriven.com/wp-content/uploads/SDELogo5-300x70-300x70.png
StrategyDriven
2021-01-29 08:00:24
2021-01-29 10:45:10
Remote Positivity: Emulating Optimism for Your Work-From-Home Employees