Starting Your Own Business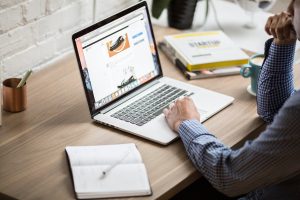 You've had a business idea in your head for some time and you're just now ready to put it into action. Maybe you have a fresh, new startup plan that you're ready to build from the ground up. Or, perhaps you plan on buying an established small business. Either way, starting your own business is an exciting, albeit challenging, life journey, that can be very fulfilling.
There are several considerations when it comes to starting your own company. While there are many technical and legal steps you need to complete to open your doors for business, this article is focused on the personal qualities necessary to be a CEO. Here are some suggestions to keep in mind when chasing your entrepreneurial aspirations.
Make sure you're ready.
Timing matters, but at a certain point, there likely will never be the perfect time to start your own business. For every reason to take the leap, there might be several factors that point to why you should wait. That is why it's essential to ask yourself if you're in the right mindset to take on the challenges that come along with owning a company. Are you ready to turn your career into a 24/7 lifestyle? If the answer is yes, then shoot for the stars.
Say goodbye to your 9-5.
Speaking of adopting a 24/7 schedule, understand the limitations of a work/life balance when you become the owner of a business. When you eat, sleep, and breathe your career, time becomes a lot more valuable. You'll always be on the go, forcing you to adapt your old ways of doing things. To avoid over-scheduling yourself, you'll want to find time-saving solutions to give yourself more hours in the day. For example, you can use a household delivery service and have your weekly staples brought to you, saving you time otherwise spent at the store. And with a personal assistant app, it'll be easier to keep track of your daily to-do. Finding little ways to save you even just a few minutes will add up over time.
Set reasonable and realistic goals.
Especially if this is your first venture as an entrepreneur, being realistic about your goals and expectations is fundamental in maintaining your sanity. Optimism is important, but naive optimism can hurt you. Owning your own business has a steep learning curve and every day will have its own lesson. Your company probably won't outsell your competitors in your first month of business, and that's okay. Set goals that will encourage you to create the best company possible, and if applicable, be a great leader to your team. Perseverance and patience are key in helping you learn and grow as an entrepreneur, and will pay off in the long run.
Find a mentor.
The only people who will understand the trials and tribulations of starting a new company are other entrepreneurs. Because of this, surrounding yourself with others who have had similar experiences as you can prove to be an excellent resource for you to consult. You can bounce ideas off of them, share goals, and receive constructive feedback, a fundamental component of success and growth. If you don't know any other business owners in your immediate circle, you can still find people to connect with by other means. Go to networking events, check out your city's startup incubator, utilize a mentorship network like SCORE, or turn to LinkedIn, Twitter, and other social networking sites to find like-minded individuals. You can find a mentor practically anywhere. It's up to you to invest in the relationship so that you can benefit from the knowledge and experiences that they have.
Have a stable financial footing.
It should be no surprise that starting a business costs money. While it can pay off tenfold in the future, there is significant financial risk involved. You're likely leaving a well-paying and stable job when starting this journey, which is already a risky endeavor. Not to mention there are plenty of startup and ongoing costs required to keep your company afloat. You'll never eliminate the financial risks associated with entrepreneurship, however, you can protect yourself from too much financial harm. Best financial practices are to minimize your personal expenses, reduce or eliminate debt, improve your credit score, and have an emergency fund ready. Additionally, considering the type of business structure you want to implement, such as an LLC or S Corp, can have lasting impacts on your personal liabilities and taxes. Taking the time to determine what structure fits your company best will help ensure that your finances stay in check.
Starting a new company is an exciting and fulfilling journey. However, the challenges that come along with it make it so that it isn't for the faint of heart. Take the appropriate steps to prepare yourself mentally and financially for this new trajectory in your career.
Related content from StrategyDriven
https://www.strategydriven.com/wp-content/uploads/SDELogo5-300x70-300x70.png
0
0
StrategyDriven
https://www.strategydriven.com/wp-content/uploads/SDELogo5-300x70-300x70.png
StrategyDriven
2021-02-23 07:00:22
2021-02-23 06:31:22
Starting Your Own Business