COVID Creates More Opportunities For Work Experience Placements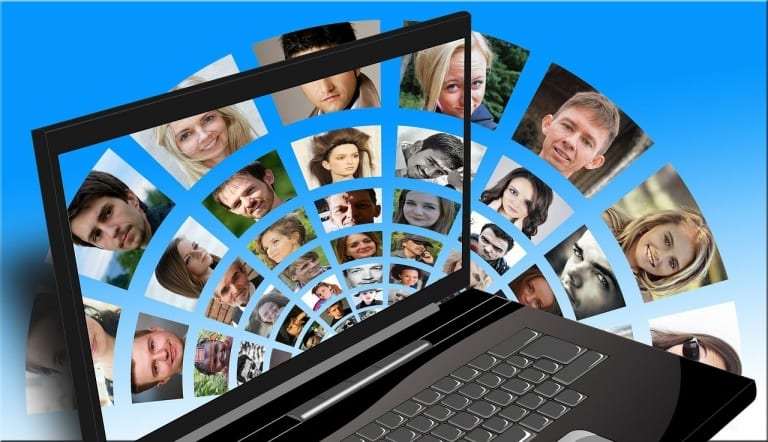 In the last year, Speakers for Schools witnessed a huge rise in work placement opportunities within the UK. Overall, there was an increase of 5,890 work experience placements secured compared to the pre-pandemic. Founded by Robert Peston in 2010, the organisation has been matching eager young students with employers across the country to create the best experience possible for all involved.
Most of these new placements were in England, which made up 2,361 of the total secured. However, with all these English placements being offered as virtual work experience, location is now irrelevant.
6,192 nationwide placements were secured over the last 12 months. With the vast majority of these being virtual work experience, young people from across the UK were able to access their dream placements.
Students in Northern Ireland have previously been victims of their location and unable to attend their ideal placements in Britain.  One example, Spotify, based in London, has always been a popular name with younger people and a sought-after palace to attend work experience.
Thanks to virtual work experience, Spotify have increased the number of placements secured by 4,168% compared to last year and are taking on students from all over the UK with remote work experience.
With just under ¼ of young people concerned for their education during the pandemic and the same number of 18-year-olds being unemployed at the end of 2020, virtual work experience is providing rescue to so many young people who have missed out on opportunities during this time.
10% of students from disadvantaged areas had their exam results downgraded in Summer 2020 due to the new scheme of grading results. Many of these students are still in the process of appealing this. However, while they wait for answers, they may have missed out on further education or career opportunities due to this.
100% of placements that were completed with Speakers for Schools during the pandemic were done so by pupils from state schools, many of which were from disadvantaged areas. This provided a connection between these students and the professional world that may have been unachievable previously.
Work experience is nothing new, so why is this newly adapted virtual experience potentially proving more popular than the traditional work experience we all know?
Location Restrictions Removed
It isn't just those who undertake work experience who lose out if they live in remote areas or aren't able to access transport. Businesses offering free work experience are limited by location with their applicants. Some may offer expenses and even accommodation if they are travelling great distances, but this isn't common.
However, this obviously comes at an extra cost and many young people may be put off applying altogether if they are unaware of these benefits offered.
Virtual work experience removes these barriers and allows businesses to access minds across the country, and even the world. While also allowing young learners to have access to some of the best placements available within their interest.
Future-Proofing
Working from home is more common than ever and it looks like this practice is here to stay. Virtual work experience allows young minds to see what it is like to work from home and get used to working with home distractions
This also benefits businesses for future onboarding experience. Even if businesses expect to have new starters in a few days a week at the start, managers and senior staff can learn how to train remotely and understand what needs to be adapted to ensure optimum efficiency.
What's more, many industries are now looking to hire from any location across the globe, opening up their businesses to the best talent available.
However, there is the obvious worry of onboarding, training, meetings and reviews that are 100% remote. Could this work for a particular business? Will communication between teams be efficient? Free virtual work experience allows businesses to test drive this new approach, without the commitment of actually hiring someone.
Be First In Line
It's common practice for those undertaking work experience to be offered a role, should they prove themselves a good fit and there is a suitable open position.
This allows businesses to snap up school and university leavers before competitors get to them. It's a fantastic way to onboard with a sense of 'try before you buy' for both the employer and the employee.
We all wish we could trial a new candidate or spend a week or two at a potential new role before taking the plunge, this way everyone gets a candid view.
It's Free
Some businesses will offer some form of reward to work experience students, such as gift vouchers, free lunches and travel expenses. However, these are not required. Having an eager new worker for a few weeks or months for free is something any business should be elated over and that's exactly what virtual work experience is.
What's more, some organisations will find these candidates for you, also for free, meaning there is no cost and very minimal effort. Really, there is no better reason to sign up than this.
So overall, virtual work experience is beneficial for not just students, but employers across the country. This 'new normal' is here to stay. While in-person placements will commence once restrictions allow, it is predicted that as much as a third of placements are now going to be virtual permanently.
Speakers for Schools are one of the fortunate organisations that have managed to adapt to the pandemic and thrive with their employers and students. This newly released data reflects one of the few, but crucial, elements that have had a positive impact since the start of the pandemic. Virtual work experience has proved such a success, it is here to stay.
Related content from StrategyDriven
https://www.strategydriven.com/wp-content/uploads/social-media-550778_1280.jpg
737
1280
StrategyDriven
https://www.strategydriven.com/wp-content/uploads/SDELogo5-300x70-300x70.png
StrategyDriven
2021-05-04 07:00:24
2021-05-05 10:54:08
COVID Creates More Opportunities For Work Experience Placements