How to Make Your Website Safe With CAPTCHA!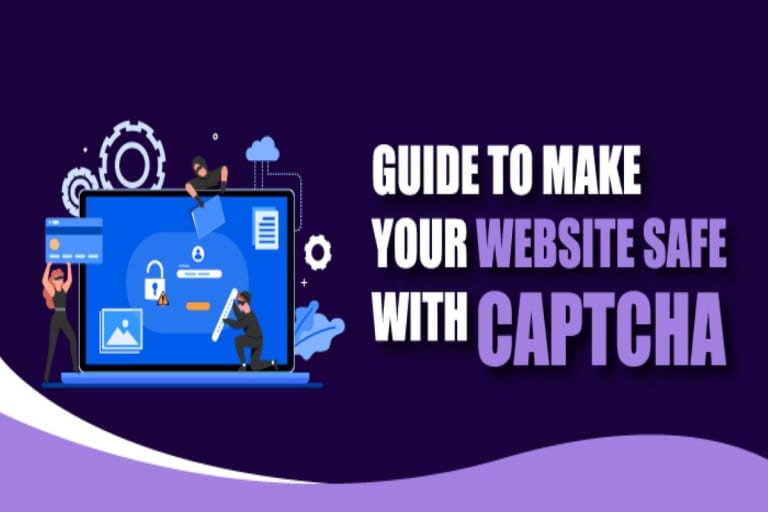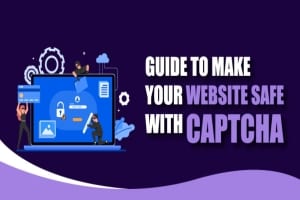 If you're an e-commerce or online business owner, then you are perhaps by now already well aware of the issues brought about by bots and annoying spams. If ignored, they can bring down the value of your website by harming your comments section, hijack your site with unwanted ads and even attack your contact forms which could lead to a catastrophic data breach. You might have in the past multiple have been asked to prove if you're not a ROBOT or perhaps times when you have been asked to click certain images or click the images containing traffic signals or such. Maybe enter the ambiguous hard-to-read collection of letters and or numbers that warrant you are a real person and not a bot or an algorithm that is illegally trying to gain access to the system. These tests, though annoying, help protect your website. They're called "Completely Automated Public Turing Tests to Tell Computers and Humans Apart" or CAPTCHA for short since it is such a mouthful to say. CAPTCHAs are to date one of the most effective and efficient ways to stop bots, software and program from spamming your website. Even though they seem complicated, they are rather easy to implement, and they provide a firm line of defence.
So let's learn more about this defence mechanism and how it can prove beneficial for your website.
So what is CAPTCHA?
As mentioned above, CAPTCHA is short for Completely Automated Public Turing Tests To Tell Computers and Humans Apart. It is a process used to clarify and ascertain whether the action was requested by a human or a bot, or a machine. The user is asked a question to carry out certain actions which are not possible for a non-human entity. The user may proceed to the page if and only if this question is retorted correctly. CAPTCHAs provide difficult tests for computers, program or bots to perform but are relatively easy for humans to solve. Don't worry; these tests are not some complicated puzzles, rather simple and basic tasks like identifying objects or typing out a series of numbers or alphabets that are displayed. These tests are easy for humans, but a bot or a machine would not crack them as they are not programmed to solve these tests. In some cases, the test may include identifying what is distorted, and some users might find it difficult to identify them. In such cases, users are typically given the option to request a new test and are presented with a new image or a combination of alphabets and numbers.
But why use CAPTCHA?
Now that you know what CAPTCHA is let's see why exactly you should use it. Simply put, CAPTCHA stops and prevents spam on your website. Several spammers attack the website's comment sections with hyperlinks and click baits to increase search engine rankings. With the help of this test, you can make sure only humans comment on your site and are not bombarded by useless ads and comments left by bots.  The main aim of spammers is often to flood your inbox or your comment section with links to whatever they would like to push. The CAPTCHA test is specifically premeditated to ensure only humans can sign in and a bot or a machine doesn't leave spam. Think of it as a layer of safety to screen out real humans from spambots by providing added resistance from spammers and scammers. These spammers or hackers usually want to gain access in search of your users' email addresses and data. With CAPTCHA in place, you can stay protected against these unwanted entities. 
Currently, bots, program, algorithms and computer systems do not have the level of reasoning abilities that humans have which is required to process and evaluate pictorial information or data. Therefore, CAPTCHAs are very important to secure your website.
 When should you use CAPTCHA?
The question is not when but how soon should you use CAPTCHA? Well, if you find your website flooded with spams and irrelevant ads, it is a sign that you should put CAPTCHA in place to filter out your users from the bots. CAPTCHAs help protect your website by stopping spam from computerized programs or bots programmed to shoot emails, advertisements and spam comments on your website. The tests also help prevent spam signups and processes on your website. Many users know what CAPTCHAs are, and hence these people with by default, understand what they're supposed to do since the directions and instructions of the tests are very simple.  
How did CAPTCHAs come about?
The internet is a great tool, but it is also a playground for fraud and spam. As the usage increased, so did the cases of spamming and data breaches. These spams are not only a menace for the users but the website owners as well. Therefore, there was a growing need for a system to filter out the real users from the automated bots that usually hijack the website and spam. This is where CAPTCHAs started to come into play. CAPTCHAs help protect your website by stopping spam from computerized programs or bots programmed to shoot emails, advertisements and spam comments on your website. The tests also help prevent scam signups and processes on your website. Many users know what CAPTCHAs are, and hence these people with by default, understand what they're supposed to do since the directions and instructions of the tests are very simple. CAPTCHA was formed at Carnegie Mellon University in the year 2000 to help websites keep the bots outside whilst allowing entrance to only real users. The puzzles and tests work because computers, bots and machines are not as good as humans at reading distorted text or identifying basic objects as it is not in their program. As time progressed, these bots and programs got smarter but so have the difficulty level of CAPTCHAs.
What makes CAPCTHAs so popular today?
The simple answer is security. With so many threats looming over the internet today, it becomes important for website owners to employ security features like this one to help keep their websites secured from external frauds, bots and spammers. Wondering about why to make website secure with CAPTCHA code? CAPTCHAs help secure the website but also aids in filtering out authentic users from the spamming bots. In addition, CAPTCHAs also stop sites from being affected by brute-force hacking and attacks, which is a huge bonus. A brute force attack is a hacking technique where the attacker uses a trial-and-error method to predict passwords to gain access. CAPTCHAs are designed to recognize such attempts which are illegal and hence block access to the attacker.
 Other tactics and techniques to secure your website
Apart from CAPTCHA, you can use several other techniques and tools to secure your website from external threats and attacks. 
HTTPS is always better than HTTP
One technique you can use to secure your website is to use HTTPS or Hypertext Transfer Protocol Secure, a more secure form of conventional HTTP. HTTPS amplifies the security of your website since it is encrypted and scrambled. Websites that are not HTTPS are at a higher risk of giving free access to Internet Service Providers, allowing them to fit their content or spam your webpages. HTTPS encryption, however, does have some limitations, but you reinforce this by using an authenticator. An authenticator oversees any communication between you and the server and ensures that it's secure, thereby assisting HTTPS to secure your website. SSL certificates or secure socket layer is one such authenticator. We suggest that you purchase SSL certificate from reliable SSL providers such as ClickSSL to make your website more secure by providing a safe and secure transfer-layer. This shields your personal and precious data from going into the attacker's hands.
Keep updating your passwords.
Another trick to keeping your data secure is to make sure you regularly keep updating and changing your password as it becomes much more difficult to crack. But always make sure that your passwords should not be similar to your previous passwords and should be long, complex and have some special characters in them. Doing so makes your password unpredictable and much more difficult to guess and crack.
Updating your website software regularly.
There is a reason why the software comes with regular updates and patches. However, just as the security is constantly updated, the hackers are also constantly trying to find loopholes to exploit. This is the reason why you should frequently update your website software with the latest version. In addition, you need to be constantly aware of the security patches that the website software developer sends out and apply them without any further delay. If you do not do this, your website will be vulnerable to new techniques of hacking and attacks. 
Always have a backup of your data.
Data is precious in the digital world, be it yours or your users'. It's important to take all the steps to ensure that the data doesn't fall into the wrong hands. But it's equally important to back up the content and data of your website. In a worst-case scenario, if a hacker manages to get into your system and your website, you can always recover your data. On the other hand, if your website data is safely stored, the odds are you can recover it.
 In conclusion, CAPTCHAs are your safest bet when it comes to securing your website online. But do not just employ CAPTCHA and think that your website is secured. Instead, invest in other security measures like SSL certificates that reinforce your website security.
Related content from StrategyDriven
https://www.strategydriven.com/wp-content/uploads/Guide-to-Make-Your-Website-Safe-With-CAPTCHA-01.jpg
800
1200
StrategyDriven
https://www.strategydriven.com/wp-content/uploads/SDELogo5-300x70-300x70.png
StrategyDriven
2021-05-26 18:00:58
2021-05-26 15:45:29
How to Make Your Website Safe With CAPTCHA!