Herbalife Independent Distributors Can Consider Operating Through an Herbalife Nutrition Club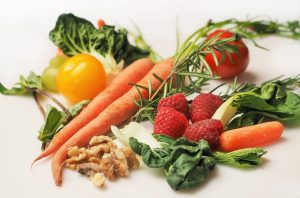 Independent distributors of Herbalife Nutrition have several ways they can get their products into the hands of customers. One of those ways is through the Herbalife Nutrition Club. Understanding why that's a valuable option is important, but it's easier with a better understanding of the business, as well. Selling directly with Herbalife provides many advantages, and distributors have the flexibility to build their business any way they want, at any time they want.
Some independent distributors operate their business part-time and sell mostly to family and friends, while others choose to own and operate nutrition clubs. That can foster a sense of community, provide more options for sales, and make it easier for everyone in the Herbalife family to work together to provide quality products to people who want to purchase them. With options and opportunities for business, it's not surprising that Herbalife Nutrition remains popular.
What Independent Distributors Do
Independent distributors of Herbalife Nutrition are focused on helping customers reach wellness, fitness, and weight loss goals. They're coaches, and to help customers with their plans and goals, they also sell high-quality nutritional supplements. Those nutritional options are designed to add value and benefit to the lives of customers who want to get in shape, be more fit, and find ways to live healthier lives. Through sales to individuals and clubs or communities, distributors have some great ways to help.
Using nutrition clubs is one of the most highly visible ways that Herbalife distributors do business, but that's not the only way. They sell both through clubs and individuals and market their products to plenty of people who want to be healthier. Since these products are only available through distributors, customers can't get them at stores or through other online options. That makes the nutrition clubs good opportunities for the distributions and the customers to connect and get what they need.
Use, Wear, Talk
The philosophy of "Use, Wear, Talk" is a part of everything that Herbalife Nutrition distributors do, whether they're involved with a club or just selling to others in their community or family and friend group. That philosophy is a shortened version of "Use the products, Wear the button, and Talk about your transformation." The goal is to show that Herbalife's products work and that the independent distributors who offer those products use them and understand their value.
The idea for doing that started early on in the creation of Herbalife and has been a part of the company ever since. It's an idea that has evolved over decades but is still very relevant today. It's also still a part of the core principles and tenets of distribution through the Herbalife Nutrition Club and other selling options.
The Value of Nutrition Clubs
In a Herbalife Nutrition Club, members and customers are invited to come in. It's a place where they can share their testimonials and stories, and they can also keep track of their measurements and weight loss and fitness goals. It's a place for everyone to come together and get the support and guidance they need to continue their health journeys. Because living a healthy lifestyle is such an important shared goal, members often develop a strong sense of community with one another.
There are teas, aloes, and shakes offered through the Nutrition Clubs, and there are also some fitness camps in some of them. That allows interested customers to have a workout and a shake, with a convenient stop where they can get all that they need in one place. While that's a bigger investment for the independent distributor, it can go a long way toward adding extra value for customers. That helps to keep customers coming back.
Related content from StrategyDriven
https://www.strategydriven.com/wp-content/uploads/vegetables-ge88293bbc_1280.jpg
845
1280
StrategyDriven
https://www.strategydriven.com/wp-content/uploads/SDELogo5-300x70-300x70.png
StrategyDriven
2021-10-20 08:00:55
2021-10-19 20:10:42
Herbalife Independent Distributors Can Consider Operating Through an Herbalife Nutrition Club