Things to Look For Before Starting a Construction Company in Texas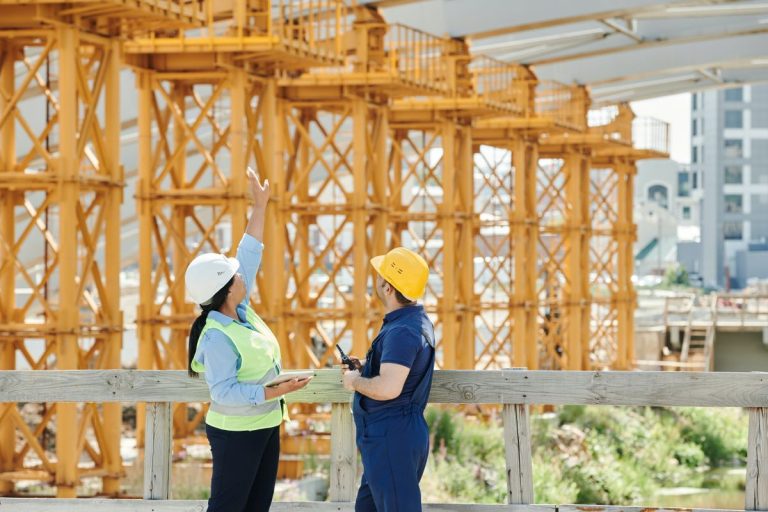 The construction business plays an important role in the economy of a region or a country. Currently, the construction sector is booming in Texas, and over the years, it has been pushing Texas forward. The Federal Reserve Bank stated that construction accounted for 4.3 percent of US GDP in the previous year's first quarter. Moreover, the Associated General Contractors of America in Texas stated that construction's share was 5.3 percent of the states' total GDP. It equals $100.9 billion out of $1.9 trillion of Texas's GDP in money terms. These figures prove that investment in construction and infrastructure can stimulate the economic performance of a place. Also, the numbers paint a positive picture for anyone considering starting a construction business in the state. Anyone considering a career in construction has a number of lucrative opportunities.
Impacts of a construction business on the area
A growing construction business also attracts other businesses to the state. If construction is based on residential projects, it will attract people to invest in community goods such as schools, hospitals, shopping malls, and much more. The result is an evident increase in new jobs and the overall uplift of society. Workers and laborers move from the other parts of the country, searching for jobs and staying near the construction location.
When in Texas, it is very easy to find a lodging facility according to the construction site's location. Workers can easily locate several temporary housing near their worksites, including the motels in Big Lake TX, which are cheap and near several domestic amenities.
Starting a construction company in Texas
Starting a construction company in Texas is less complicated than in other states. But you must understand the regulations and legal bindings lest you make a grave mistake. Here is a list of the important factors you must consider when starting a construction company.
Research the construction industry
Whenever you want to start a business, start by doing market research. The purpose of market research is to understand the customers' demand, liking, and preferences. It helps you find your target market and their ability to pay.
Know how much money people are willing to spend on a construction project and how many companies are already in the market. You also need to know your competitors' various pricing, advertising, and branding strategies and find their loopholes.
These gaps or loopholes will help you position your offerings the right way. You can use different approaches such as surveys, interviews, or questionnaires for market research. A much-preferred option is to take a market research company; they have more tools to make the market research process rigorous.
Outline a concrete business plan
You must have a detailed business plan for your project that outlines every aspect of your business. It will include the market trends, analysis of the competitors, growth opportunities in the market, and an appraisal of your target audience. You will also outline how you will structure and manage your business, the hierarchy personnel, and who will hold which position.
The business plan also details the number of employees you will have, how you will pay their salaries, what services you will offer to your clients. Also, this is when you decide on your marketing strategy, which campaigns you will use to target your customers, and the estimated cost of starting and running a business until it becomes self-sufficient. The more detailed your business plan is, the better it is for your company. It will also help you pitch in front of investors if you seek outside financial help. You can clearly show your investors what you intend to get out of your business in the first year and what you predict about the future of your business.
Decide the structure of your business
Are you trying to run the business on your own? If not, how many partners are you planning to include? Determining the structure of your business is another essential consideration. Other options for business structure include Limited Liability Company, limited partnership, corporations, and limited liability partnership. You can take the help of a corporate lawyer before you finalize the structure of your company as there are tax, management, the formality of operations, and liability matters involved in each structure.
Name of your business
Another consideration is the name of your business and its registration. Find a unique business name that reflects your company's values, the services you are offering, or the standards you want to adhere to. Make sure any other company does not share the name as it can create complicated legal issues.
Conclusion
The construction industry in Texas is thriving. But starting a new company in Texas still needs care and adhering to legal and regulatory requirements. It might not be easy to meet the licensing requirements, but it is always rewarding for sure.
You can safeguard your business from complicated legal matters. Plan your business carefully, discuss every aspect of your company in the business plan, and name and register your business. Depending on your business offerings, you will also need to obtain the necessary licenses and permits.
It is always recommended to have an online presence when you start a company making it easier for customers to find you. Understanding your customers goes without saying, and knowing your competition is a must. Your company can make a unique place in the mind and hearts of your target customers if you successfully fill the gaps left by your competitors.
Related content from StrategyDriven
https://www.strategydriven.com/wp-content/uploads/pexels-mikael-blomkvist-8961065.jpg
800
1200
StrategyDriven
https://www.strategydriven.com/wp-content/uploads/SDELogo5-300x70-300x70.png
StrategyDriven
2022-02-13 07:00:32
2022-02-13 02:06:44
Things to Look For Before Starting a Construction Company in Texas