How to Grow Your Landscaping Business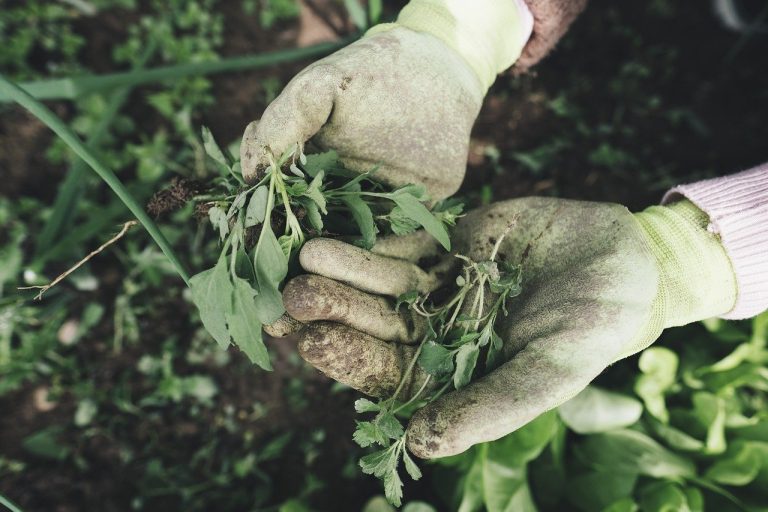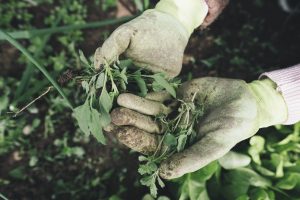 Running a small business is always a challenge. Achieving growth in a crowded market requires intelligent approaches to unlocking new markets and increasing revenues from your existing markets.
With more than 31 million SMBs in the U.S., making up 99.9% of all businesses, competition is tough. The landscaping business is no exception.
Here are some innovative strategies for growing your landscaping business.
Diversify Your Clientele
Are you currently servicing residential clients? Consider opening up to commercial clients, or vice-versa. Landscapers who are only working for one type of client constrict their businesses and limit their growth.
How do you make the transition to insuring, growing, and developing a small landscaping business, though? Follow these steps:
Develop Contracts – Commercial clients will always require a contract. Make sure you already have a template ready that covers all the bases.
Alter Your Insurance Policy – Working for a residential or commercial client in insurance terms changes your insurance needs. To work for a business, you should carry insurance of at least $1 million to $2 million.
Upgrade Your Equipment – Pay attention to which equipment you're using. Invest in state-of-the-art equipment like wide-area mowers or z-turn mowers. Budget for making the upgrades.
Moving into the realm of serving businesses can be intimidating. You will need new equipment, and you may also need to expand your team. However, when you diversify your client base, you instantly unlock new revenue streams.
Add Landscape Curbing to Your Retinue
Adding additional services is an easy way of upping your income. Curbing can earn you as much as $14 per foot of concrete.
Concrete curbing is one of the most straightforward services to add to your list of services. It's an extra add-on that most of your existing clients will add because it's a finishing touch that's affordable.
Controlling the final look of your client's space can enhance the client's last impression of your work and improve their overall satisfaction.
Host Landscaping Seminars
In 2016, there were 25 million Americans either running or thinking about starting a small business. Yet many of these ventures fail because business owners fail to think outside the box.
Offering landscaping seminars is a great way to increase your brand's footprint and connect with your target audience. Beginners interested in your services, landscaping enthusiasts, and even other landscaping firms from around the country are all potential targets for your seminar.
Seminars can either be online or part of an event in your area. To begin with, you may want to piggyback off an existing event to get your name out into the open.
Landscaping seminars are a great way to generate new business, but you could even make money by launching a paid seminar.

Create a Client Retention Strategy
Every time you lose a client, it costs your business far more than the immediate lost revenue. The general rule of thumb is it costs five times more to find a new client than to retain an existing one.
Focus more of your attention on retaining your clients. Most of your revenue, after all, will come from your most loyal customers.
Some of the ways to bolster retention include:
Providing high-quality work
Quick, responsive customer service
Acting on customer feedback
Rewarding your loyal customers
Adding value through how-to guides
Clients want to feel like they are getting their money's worth when they work with you. Concentrate on providing value and delivering a higher-quality landscaping service than your competitors.
Move into New Areas
Which areas do you currently serve?
Consider expanding into the surrounding areas. Obviously, covering more ground opens you up to more potential clients. Do your research before deciding whether to move into a new neighborhood or town.
You should also be aware of any well-established companies with stellar reputations. Trying to compete with the local favorite is rarely a smart strategy for a landscaping business.
Create a List of Off-Season Services
Not every month is friendly for the landscaping business. Firms plying their trades in the northern reaches of the U.S. will likely find that the winter months are incredibly barren.
Rather than closing your business for a few months every year, consider adding some off-season services to compensate for that lost revenue.
Snow removal, outdoor holiday decoration installation, and deicing are just some of the options available to you.
Bundle Your Services Together
One of the biggest reasons clients choose a company is because they believe they are getting value for money. Everyone loves a deal, so if your clients get some extra services for free or at a discount, they are more likely to want to work with you in the long term.
Bundling your services is also an easy way of selling more of your services. It simplifies your selling strategy and requires little marketing to promote.
Sign Residential Clients to Contracts
Landscaping businesses often only provide contracts to their commercial clients. Most residential clients prefer to book their services as and when they need them. Don't underestimate how houseproud people are.
Make it easy for them to keep their yards looking beautiful by signing up your residential clients to long-term contracts. They may not be as complex as those you hand out to your commercial clients, but they can still detail a regular service.
To encourage your clients to commit to you long-term, offer discounts for clients who commit to you for more extended periods.
You can even offer greater discounts for clients who sign longer contracts. For example, if a residential client wants to sign a contract for the next year, you may opt to throw in some extra services that someone who signs a six-month contract wouldn't get access to.
Make loyalty pay for your clients.
Conclusion
Growing your landscaping business should be your top priority. You can implement so many growth strategies to supercharge your business, but the simplest way to attract more clients is to do a great job.
Ask your customers what they think of your services. Solicit feedback and make changes to improve the quality of your services.
How are you growing your small landscaping business?
Related content from StrategyDriven
https://www.strategydriven.com/wp-content/uploads/gardening-g2d96904d1_1280.jpg
853
1280
StrategyDriven
https://www.strategydriven.com/wp-content/uploads/SDELogo5-300x70-300x70.png
StrategyDriven
2022-07-07 18:00:24
2022-07-07 17:05:58
How to Grow Your Landscaping Business