The Costs Of Running A Trade Business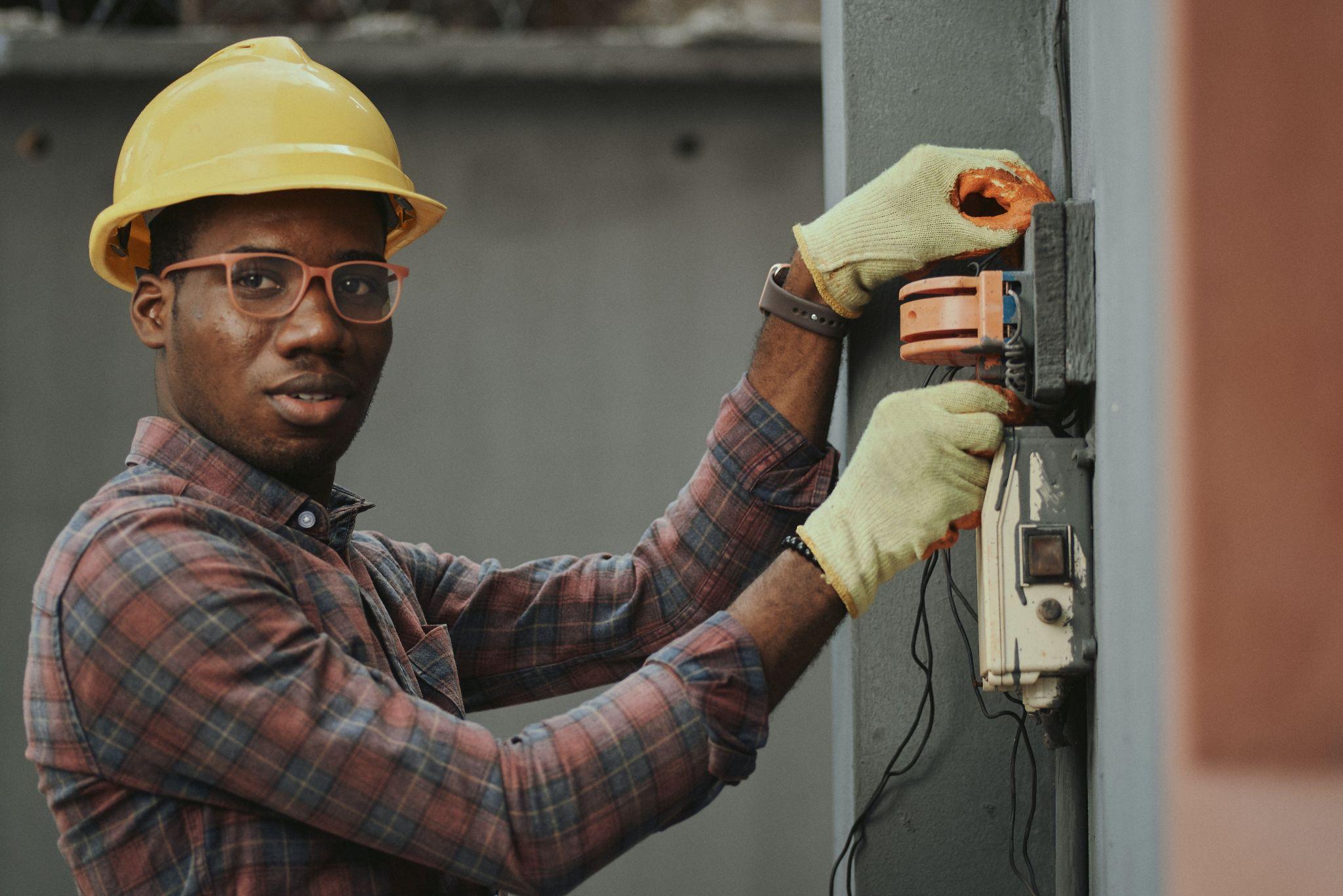 Thinking of starting a business as a tradesperson? Trade businesses include the likes of plumbing, electrics, roofing, tiling, landscaping and window cleaning. They can be a popular business venture for those that have the skills – and they can be relatively inexpensive to start up compared to many other types of business. However, there are still costs that need to be budgeted for if you're going to start a trade business. Below are some of the costs to consider when running a trade business.
Tools
Perhaps the most important cost to consider is acquiring tools. Pretty much every trade from pest control to tree surgery requires tools. Certain trades are likely to require more expensive tools than others – for example, a decent piano tuning kit can be bought for less than $20, while a decent commercial carpet cleaning machine will cost over $1000 to buy.
Buying used tools could be a way to save money. When it comes to specialist tools that you may only need for one-off jobs, it may make more financial sense to hire them. You can also lease tools, which can be cheaper upfront than buying, but potentially more expensive in the long run.
To work out exactly how much you need to spend on tools, make a list of all the tools you need. Then compare prices online to work out exactly how much all of these tools will cost. If you need to take out a loan, this will help you to know exactly how much to borrow.
Supplies/parts
On top of your tools, there will be ongoing supplies or parts that you'll need to buy. These will likely vary from job to job and are something you should factor in when it comes to quoting a price.
The internet is one of the best places to look for niche supplies like boiler auxiliary equipment or pressure washing chemicals. More general supplies and parts may be possible to buy from a local store, although you may still find that you access greater discounts online. Some suppliers may even be able to offer loyalty discounts or bulk discounts for supplies and could be worth sticking with.
Travel
You also need to consider the cost of travelling to your clients. This will typically involve owning or leasing a vehicle. Some tradespeople simply use their personal vehicle. However, if your personal vehicle is too small for your tools or not business appropriate, you may have to consider acquiring a new vehicle (a separate vehicle could also give you the option to invest in branded vinyl wrapping).
Each job you do will cost you money in fuel, which is also important to budget for. Many trade companies will only serve customers in a certain area so as not to spend too much time or money travelling to clients. Of course, if your trade is very niche, you may have no option but to cover a larger area in order to source enough customers.
Licensing/certification
Some trades do not require you to have any licensing or certification. In other cases, licensing or certification may be compulsory. It's worth looking into the regulations of your state to see what the case is.
Most companies need a business license, which can cost between $50 and $550 depending on the state and profession. Certification fees are likely to vary depending on where you obtain them from – in some cases, there may be multiple certification courses that you can take. Some may also have to be regularly renewed, which is something to budget into your running costs.

Insurance
In many cases, it is not mandatory to take out insurance as a tradesperson. An exception is if you hire employees, in which case you are obliged to take out worker's compensation. You will also need auto insurance for your commercial vehicle.
Other types of insurance may be highly recommended depending on the trade. Public liability insurance is something that most trade businesses should consider taking out. This insurance scheme can help to pay out compensation if a member of the public is injured or their property is damaged as a result of your work. You could also consider insuring your tools against damage and loss.
It is worth taking the time to shop around for insurance as it could save you a lot of money. Some insurers may offer specialist policies catered to the risks of your specific trade. There are also trade business insurance packages that you can take out that combine multiple policies for a discounted price.
Marketing
Marketing is essential for attracting business. You will need to invest some money regularly into marketing if you want to generate customers and grow.
A website is the most basic marketing necessity. You can build a website yourself, or hire someone to build it for you. A DIY website is the cheapest option – nowadays there are drag-and-drop website builders you can use that don't require any programming knowledge.
There are so many other types of marketing that you can spend money on including social media marketing, SEO, PPC ads, business cards and flyers. It's worth experimenting with different forms of marketing to see what works. You can hire marketing agencies to help handle marketing for you – in such cases, make sure to shop around to get the best rates.
Tax
Every business has to pay tax on its earnings. You will need to file a tax return each year, which will need to be accurately calculated. You can do this yourself or you can hire an accountant (the latter can save you a lot of time and hassle, but is an extra expense to budget for). At the very least, you should try to invest in accounting software to help make bookkeeping easier.
A benefit of being self-employed is that you get to claim expenses, which can result in tax reductions. This includes all the costs listed above. This is why it's important to record every expense, so that you can accurately deduct the necessary amount of tax each year.
Related content from StrategyDriven
https://www.strategydriven.com/wp-content/uploads/word-image-211370-1.jpeg
1367
2048
StrategyDriven
https://www.strategydriven.com/wp-content/uploads/SDELogo5-300x70-300x70.png
StrategyDriven
2022-10-12 16:00:26
2022-10-12 22:15:50
The Costs Of Running A Trade Business