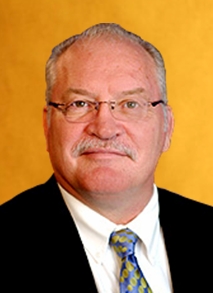 Senior Advisor

Phone: (402) 510-8087
Email: [email protected]


Bruce Toline is a StrategyDriven Advisory Services Senior Advisor with over 30 years of Nuclear Industry and consulting experience. He has advised executives and senior managers at numerous utilities on improving generation fleet and individual plant organizational performance through improved strategic business and leadership succession planning and the understanding and influencing of organizational cultures and shared values. He identified the Nuclear Industry's organizational effectiveness norms and defined the associated plant performance evaluation methods. Bruce also has over 10 years of nuclear quality assurance, event investigation, and training experience.
Prior to becoming a management consultant, Bruce held several nuclear power plant and industry leadership positions; leading organizational effectiveness and nuclear safety culture assessments, root cause analysis, and quality assurance programs including:
Domestic and International Nuclear Plant Operations Assessments – led teams of highly experienced utility personnel in the organizational effectiveness, alignment, shared values, and nuclear safety culture evaluations of numerous nuclear power plants. Partnered with utility executives and senior plant managers to devise and implement performance improvement plans.
U.S. Nuclear Industry Organizational Effectiveness Assessment Methods Development – led the U.S. Nuclear Industry's effort to advance the use of organizational effectiveness surveys and evaluation methods to better evaluate and understand organizational alignment, shared values, and safety culture. These methods have been used to heighten corporate monitoring, improve leader behaviors, and optimize resource utilization.
Senior Nuclear Advisory Group Corporate Assessment Team Leader – conducted corporate assessments for one of the largest domestic nuclear utilities.
Quality Control Coordinator – responsible for quality control programs at a Midwestern nuclear power plant.
Root Cause Program Supervisor – developed and implemented the root cause program at a Midwestern nuclear power plant. Established a rapid response team to provide 24 hour support for operational event response.
95003 Response Team Manager – led the response to a U.S. Nuclear Regulatory Commission inspection using Ishikawa Fishbone Diagram analysis and extent of condition review for a Midwestern nuclear power plant's organizational effectiveness weaknesses.
Quality Assurance Audit Supervisor – developed and implemented a quality assurance process in response to a U.S. Nuclear Regulatory Commission concern with a lack of Quality Assurance intrusiveness at a Midwestern nuclear power plant.
Engineering Support Training Instructor – developed and provided training for engineers on accident and transient analysis, codes and standards, fire protection (Appendix R), 10CFR50.59, and the operability determination process.
"Bruce is unique in the area of Organizational Development due his broad experience at various organizational levels and his passion for the topic. He has a solid grasp on survey tools and interview skills necessary for getting to the source of organizational challenges and the analytical skills to develop comprehensive solutions. His knowledge of the topic, insights and perspectives can be a great asset to any organization seeking opportunities for improvement."

Ron Gaston, Corporate Manager, Exelon Nuclear
"Bruce developed and provided incredibly insightful work related to organizational issues within complex high-reliability organizations like nuclear power plants. As a result of his initiative and drive, our company has better tools to understand organizational and leader behaviors, and to better focus our work in assisting these organizations on their journeys of excellence."

Ted Dannemiller, Team Leader, World Association of Nuclear Operators (WANO)
Bruce earned a Master of Science degree in Industrial Organizational Psychology from Walden University and a Bachelor of Arts degree in Psychology from Bellevue University.
In addition to degree conferring programs, Bruce has received several leading certifications from respected national organizations including:
American Psychological Association; Associate Member
Society for Industrial Organizational Psychology; Associate Member
Bruce can be contacted by phone at (402) 510-8087 or email at [email protected].