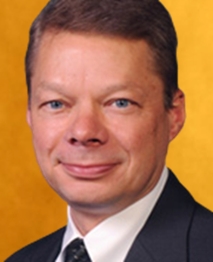 Senior Advisor

Phone: (702) 465-2756
Email: [email protected]


Gary Lavey is a StrategyDriven Advisory Services Senior Advisor with over 30 years of Industry and consulting experience. His experience includes 15 years as a utility Chief Risk Officer specializing in internal audit, energy trading and energy trading risk management, enterprise risk management (ERM), Sarbanes-Oxley, FERC/NERC regulatory auditing, project management, management of insurance functions, establishing captive insurance companies, managerial decision-making, operational risk management and organizational alignment. Gary has been a Senior Officer with extensive presentation experience at the Board of Directors level.
Gary also has 6 years of experience in Public Accounting and 10 years of experience in manufacturing, banking, and accounting. He was a founding member of the Committee of Chief Risk Officers, formed in 2002, and has participated in numerous industry initiatives via the Edison Electric Institute and the Electric Power Supply Association. Gary is a past member of The Conference Board's Enterprise Risk Management Team.
Prior to becoming a management consultant, Gary held several senior executive leadership positions at NV Energy, Axcess Financial, Cinergy, and Ameren; leading internal audit, enterprise risk management, and energy trading risk management functions including:
Chief Risk Officer and Vice President, Internal Audit – reported directly to the Audit Committee of the Board of Directors and responsible for leading NV Energy's COSO-ERM based Internal Audit function. Managed the company's Sarbanes-Oxley Program, Fraud Risk Control Program, member of the Risk Oversight Committee, and participated in the development of the U.S. Department of Energy's application for Smart Grid Investment Grants. Additional responsibilities included leading the Risk Control area including the Market Risk, Credit Risk, ERM and Insurance functions. President of NVE's captive insurance company and a board member of FM Global's San Francisco Advisory Board.
Vice President, Internal Audit and Risk Management – responsible for development of Axcess Financial's Enterprise Risk Function covering Internal Audit, Regulatory Compliance, Operational Risk, Insurance and Fraud. Developed an overall corporate risk assessment and Annual Internal Audit Plan. Achieved 40 percent savings in insurance premiums through enhanced underwriting.
Vice President, Global Risk Management – directed Cinergy Corporation's ERM program including internal audit, the development of sophisticated risk management systems (market and credit) for four trading floors, and the risk management of international investments and joint ventures. Established a risk-based internal audit approach to address more complex risk areas (e.g. energy trading & international joint ventures). Led the development and implementation of the Enterprise Risk Management function to address issues such as capital adequacy, foreign currency, interest rate risk, pension analysis, predictive plant outage forecast model, and IT security.
Director of Credit Risk Management – established the credit risk management function for the energy trading division of Ameren Energy. Used Value at Risk (VaR) methods and mark to market accounting for trading and credit exposure. Developed and implemented internal risk policies for the trading organization's physical commodity and financial trading. Responsible for the design and development of a corporate-level risk policy and strategies for all functions within the trading company. Implemented Credit Value at Risk (CVaR) and published findings internationally. Obtained substantial open lines of credit for trading and for negotiating security instruments for all financial and physical trading agreements.
Senior Risk Analyst – established credit risk management function for LG&E Energy Marketing, the 7th largest energy trading company in the United States. Developed and implemented internal credit policies and credit reporting practices of the trading organization for physical commodity and financial trading. Responsible for authorizing counterparties for derivatives and commodity trading. Administered $200 million letter of credit facility. Presented company financials to industry credit associations and counterparties to obtain enhanced trading limits.
Credit Risk Manager – responsible for the analysis of Brown & Williamson Tobacco Corporation's key customer financials and presentations to senior management while managing a staff of 12 professionals. Managed all filings related to customer bankruptcies and subsequent proceedings. Responsible for credit / financial services to the customers that managed the distribution channel representing over $4 billion in annual sales. Key member of a team responsible for American Tobacco Company's acquisition and subsequent transition, which resulted in a 70 percent increase in revenues while maintaining staffing levels.
Gary attended Bellarmine University; earning a Bachelor of Accounting degree.
In addition to degree conferring programs, Gary has received several leading certifications from respected national and international organizations including:
Certified Public Accountant (CPA)
Certified Global Management Accountant (CGMA)
Certified Information Technology Professional (CITP)
Gary can be contacted by phone at (702) 465-2756 or email at [email protected].