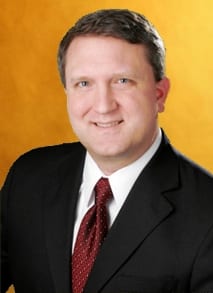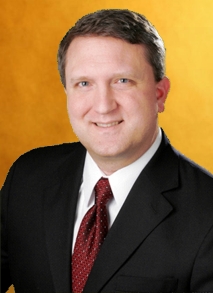 Principal Contributor
Nathan Ives is a highly successful executive with over twenty-five years of Power, Oil & Gas, Water, and Mining Industry and consulting experience. As an experienced management consultant, he serves as a trusted advisor to executives and senior managers at dozens of Fortune 500, government, and large regional utilities; helping them define organizational needs and develop and manage the complex, mission critical projects needed to improve operational effectiveness and lower costs. In this role, he leads teams of experienced utility professionals in the design and implementation of integrated fleet asset management processes including strategic asset and resource planning, online and outage work management, engineering change and configuration management, document and records management, and corrective action programs. Nathan's insights have been quoted by news journalists, published in several well respected periodicals, presented at national conferences, and broadcast internationally via webcast including:
12 Steps To Expanding A Thriving Brand In A New Market, Forbes, March 2022 (contributor)
16 Ways To Find The Best Salesperson To Represent Your Business, Forbes, November 2021 (contributor)
Researching A New Market? Follow These 15 Expert Strategies, Forbes, January 2021 (contributor)
13 Vital Skills Every Salesperson Should Build To Close More Deals, Forbes, October 2020 (contributor)
Identifying Your Clients' Pain Points: 14 Essential Questions, Forbes, October 2020 (contributor)
New personnel management tools to help you counter today's workforce challenges, Plant Services, June 2020 (interviewee)
12 Important Things Leaders Can Do To Improve Sales During Difficult Times, Forbes, June 2020 (contributor)
13 Factors To Ensure Sustainable Business Growth, Forbes, June 2020 (contributor)
15 Strategies For Building A Sustainable Remote Company Culture, Forbes, June 2020 (contributor)
12 Inventive Techniques For Leaders To Diversify Their Cash Flow, Forbes, May 2020 (contributor)
15 Effective Ways To Personalize A Sales Pitch, Forbes, May 2020 (contributor)
15 Useful Tips For Beginner Remote Managers, Forbes, May 2020 (contributor)
The Digital Nuclear Workforce, American Nuclear Society: 2019 Utility Working Conference and Vendor Technology Expo, August 2019
Risk Assessment and Prioritized Planning, Sync2019 O&M Conference, January 2019
Unmanned Aerial Vehicle Inspection Platform, Sync2019 O&M Conference, January 2019
Protecting Physical Assets from Cyber Threats Grows in Priority, Security Magazine, February 2018
Keys to Integrating UAS Technology into Asset Management, Power Engineering, February 2018
Four Overlooked Controllable Costs that could save nuclear plants from early retirement, StrategyDriven Enterprises, April 2016
Optimizing Inventories Through Improvements to the Work Management / Supply Chain Interface, Nuclear Energy Insider, Nuclear Operations and Maintenance Efficiency Summit, November 2015
Risk Assurance Mapping – Charting the Course for Effective Risk Oversight, Ci7 Conference, February 2015
Developing a Risk Assurance Map, Nuclear Oversight Conference, June 2014
Assurance Mapping – Charting the Course for Effective Risk Oversight, The Institute of Internal Auditors, 2013 Governance, Risk, and Control Conference, August 2013
Preventing Catastrophic Industrial Accidents, StrategyDriven Enterprises LLC, July 2013
Assurance Mapping – Charting the Course for Effective Risk Oversight, The Institute of Internal Auditors, Audit Executive Center, August 2012
Improving safety and reducing costs in the power and utilities sector: Five steps to a more effective relationship between work management and supply chain, Ernst & Young LLP, April 2012
Uncovering unconventional resources, Nuclear Energy Insider, 3rd Annual Nuclear Supply Chain Conference, April 2012
Responding to a Black Swan, Infocast, Post Fukushima Nuclear Safety Conference, December 2011
Responding to a Black Swan – Principles and protocols for responding to unexpected, catastrophic events, Ernst & Young LLP, August 2011
Improving the Supply Chain – Work Management Interface, Nuclear Energy Insider, 2nd Annual Nuclear Supply Chain Conference, June 2011
Fukushima's future: A questions and answers session, PowerGrid International, April 2011
Nuclear Renaissance and the Global Supply Chain: Avoiding pitfalls, realizing benefits, Public Utilities Fortnightly, December 2010
Reporting and Compliance with FERC and NERC: Best Practices for Meeting the Challenge, WIS Publishing, September 2010
Energy & Resources 2009 Accounting, Financial Reporting and Tax Update, Nuclear Renaissance: Opportunities and Issues, Deloitte LLP, November 2009
Nuclear Renaissance: Making the Business Case for New Nuclear Plants, Deloitte Consulting LLP, November 2009
Reducing Lifecycle Expenditures: Total cost of ownership accounting optimizes long-term costs, Public Utilities Fortnightly, May 2009
Before joining DataGlance as Vice President, Business Development, Nathan served as a Black & Veatch as a Managing Director, StrategyDriven Principal, and Deloitte and Ernst & Young Senior Manager in those firms' respective consulting practices. In these roles, he lead teams of consultants in the evaluation and streamlining of client utility asset management programs; often supporting the implementation of integrated Enterprise Resource Planning (ERP) systems.
Prior to becoming a management consultant, Nathan held several influential nuclear industry positions at the Institute of Nuclear Power Operations (INPO). During his tenure, he led teams of nuclear operations professionals in the performance evaluation of over 24 nuclear electric generating stations from 20 utilities in the United States, Canada, and Japan. He also led the nuclear industry's effort to redefine performance standards in the areas of organizational alignment, managerial decision-making, plant operations, and risk management; authoring or significantly contributing to several publications against which nuclear power plant performance is evaluated including:
Performance Objectives and Criteria, INPO, 2003 – Publication documenting the standards for corporate and station performance in the operation and maintenance of nuclear electric generating plants. Principle author of the operational risk management, risk informed managerial decision-making, organizational alignment, and operator performance objectives.
Principles for Effective Operational Decision-Making, INPO, 2001 – Contributing author on an industry-wide team that developed a principles-based document on risk informed managerial decision-making; published in six languages and serving as the performance model at nuclear power plants worldwide.
Guidelines for the Conduct of Operations at Nuclear Power Stations, INPO, 2001 – Document establishing the operational performance standards, based on industry leading practices, for nuclear electric generating stations. Principle author of the Leadership and Accountability, Safety Culture portion of this document.
Operational Safety and Decision-Making in Changing Times, INPO, 2000 – Author of this article highlighting the impact of executive and managerial actions, behaviors, and decisions on the safe, reliable operation of nuclear electric generating stations.
Later, he managed the development and execution monitoring of Institute's long-range and annual business plans, $87 million annual budget, and personnel resource and project management programs. Nathan twice served as that firm's Diversity Council Chairperson, leading the organization's efforts to become more diverse and inclusive of employees of all backgrounds.
Nathan joined INPO from Public Service Electric and Gas's Hope Creek Generating Station where he stood watch as a U.S. Nuclear Regulatory Commission Senior Reactor Operator licensed Control Room Supervisor, Shift Technical Advisor, and Work Control Center Supervisor. In this role, he oversaw the online and outage operation and maintenance of a $4 billion nuclear electric generating station (1 of 5 crews); assessing risk and allocating station resources to ensure safe operation while maintaining compliance with regulatory guidelines and standards.
Nathan attended the United States Naval Academy in Annapolis, Maryland; earning a bachelor of science degree in physics followed by distinguished service as the Assistant Chief Nuclear Engineer and Quality Assurance Officer onboard USS GROTON SSN 694 where he was responsible for the operation, maintenance, and decommissioning ($9 million budget) of this submarine's nuclear reactor plant. He received a Master of Business Administration degree from Kennesaw State University and was elected to membership in the Beta Gamma Sigma and Phi Kappa Phi honor societies.
In addition to degree conferring programs, Nathan has received several leading certifications from respected national and international organizations including:
Diversity Management Certificate from the University of Houston's International Institute of Diversity & Cross-Cultural Management Business School (2007)
Project Management Professional (PMP) certification from the Project Management Institute (2005 – 2022)
Event Investigation Certification from the National Academy for Nuclear Training (2002)
Instructor and Facilitator Certifications from the National Academy for Nuclear Training (2003)
Certified Management Consultant (CMC) certification from the Institute of Management Consultants (2004 – 2007)
Nathan served on the Nuclear Energy Institute's New Nuclear Plant Executive Taskforce (2005) and Nuclear Industry Infrastructure Committee (2005) as well as the Graduate Student Advisory Board at Kennesaw State University's Coles College of Business. He is a member of the Project Management Institute and the American Management Association.
He has received national recognition for business planning including the AT&T Best Use of the Internet award in 2003.