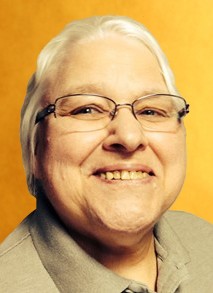 Senior Advisor

Phone: (404) 434-9232
Email: [email protected]


Dr. Ruth Todd is a StrategyDriven Advisory Services Senior Advisor with over 30 years of Energy industry and consulting experience. For nearly three decades, Ruth led the Institute of Nuclear Power Operations' Information Technology Division as Director, Computer Systems and Telecommunications and Director, Information Technology and Data Services. She is a world class expert on Information Technology Services; possessing in-depth knowledge of nuclear cyber security regulations, industry guidelines, and leading practices. In addition to cyber security, she is an industry expert in the fields of infrastructure, application development, application platforms, cost reduction, process improvement, computer operations, and software quality assurance.
Prior to becoming a management consultant, Ruth held several influential positions at the Institute of Nuclear Power Operations; leading several industry critical technology infrastructure projects including:
U.S. Nuclear Industry Consolidated Data Entry Project Sponsor – served as the executive sponsor for the nuclear industry's development of the Consolidated Data Entry (CDE) system through which all U.S. nuclear power plants report operational performance and event related information that is then securely transmitted to the appropriate regulatory and industry oversight organizations.
National Academy of Nuclear Training elearning (NANTel) Lead – led the National Academy of Nuclear Training elearning (NANTel) and Future of Learning infrastructure project; providing a distance learning system for the U.S. nuclear power industry which reduced costs with economies of scale, shared content, and secure student data.
Ruth further shaped the nuclear industry's direction through her leadership of influential forums:
Nuclear Information Technology Strategic Leadership (NITSL) Lead – served as NITSL's Topical Area Lead working with the Nuclear Energy Institute (NEI) and nuclear industry utilities on cyber security related issues
Women in Nuclear (WIN) Chairperson – former Chairperson for the Atlanta Chapter of Women in Nuclear; active member leading the group for four years with the Nuclear Energy Institute (NEI) as the sponsoring organization
Ruth served as the Data Center/Telecommunications Acting Director for the Georgia Lottery Corporation, responsible for the setup of all voice and data communications for the state-wide, state-of-the art lottery network. She is currently a senior university faculty and committee member:
University of Phoenix Area Campus Chair, Humanities and Information Technology – serves as the Humanities and Information Technology Chair and Lead Faculty Member; teaching courses in strategic planning and implementation, global management, critical thinking, project management, organizational behavior and leadership, operations management, history and political science, statistics for criminal justice majors, research, and philosophy
University of Maryland Cyber Security Certificate Program – serves as a steering committee member for the University of Maryland's cyber security certificate program
Ruth earned a Doctorate in the History of Ideas from Warnborough University, a Master of Business Administration degree from the University of Phoenix, a Master of Arts in European History from Georgia State University, and a Bachelor of Arts degree in History and Economics from Oglethorpe University.
Ruth can be contacted by phone at (404) 434-9232 or email at [email protected].