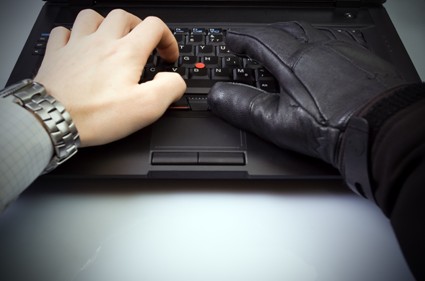 Question:
Can you teach ethics, or are we 'hard wired' and born with or without ethics?
StrategyDriven Response: (by Roxi Hewertson, StrategyDriven Principal Contributor)
YES you can teach the principles and importance of ethics. YES, you can model the ethics you expect within your culture. And… NO, you cannot be sure someone will behave and act in ethical ways just because you've taught or modeled ethics for them.
NO, we are not born with a particular set of ethics of what is right and what is wrong in every context.
And here's why…
Whatever society you live within, its culture, your family, your peers, and the reward and punishment experiences you receive from all of them, shape your ethics. For example, consider China's one baby 'recommendation' versus the Catholic Church's no birth control edict. Each entity, made up of people, operating within their own culture, thinks they are doing the 'right' thing for the 'right' reasons. Therefore, what's ethical in China is not ethical in Rome and vice versa.
We are so quick to pass judgment on other cultures' ethics and ways of living and being that we might even convince ourselves that 'those people' whomever they are, are dead wrong, period. The reality is, their ethics are wrong based on your ethics. It's just not as simple as we'd prefer it to be. This makes judgment about what is right and wrong a very personal issue and that means we aren't born with ethics; we learn ethics.
Our personal values are formed in early family life and evolve as we get older. We might challenge our parents' or cultural values or keep them. We may have an experience that shapes us and alters what matters most. Different stages of life may affect what we will 'fall on our swords' for.
And those values, whatever they are, drive our behaviors, even unconsciously at times.
For example: if integrity is high on my values list, I will pay far more attention to ethics than if my highest value is wealth. It's that simple. And… If integrity and wealth are both on my top 5, then I will behave very differently in my business dealings than if they are not together in the top 5.
One more example:
Think about the 'mafia.' There are entirely different sets of ethical standards and 'rules' driven by different values and relationships. For 'family' life is precious. For strangers, life is indifferent. For enemies, life is worthless.
I believe we all know right from wrong within our own system and culture unless we have a very real mental health disorder that distorts reality. It is also clear that what is right for one culture, family, or society can be totally wrong for another. So if we are going to talk about 'ethics' we need to consider ethics within a cultural context and determine how much flexibility the culture we live within is going to permit before we deem something unethical.
In our workplaces, what is not acceptable behavior needs to be very explicit to everyone for all of the reasons we've just considered. If you want a workplace where your values and principles are honored and matter, then you must be crystal clear about what that means in decision-making, communications, and for managing relationships with people both inside and outside the organization.
---
About the Author

Leadership authority Roxana (Roxi) Hewertson is a no-nonsense business veteran revered for her nuts-and-bolts, tell-it-like-it-is approach and practical, out-of-the-box insights that help both emerging and expert managers, executives and owners boost quantifiable job performance in various mission critical facets of business. Through AskRoxi.com, Roxi — "the Dear Abby of Leadership" — imparts invaluable free advice to managers and leaders at all levels, from the bullpen to the boardroom, to help them solve problems, become more effective and realize a higher measure of business and career success.
---
The StrategyDriven website was created to provide members of our community with insights to the actions that help create the shared vision, focus, and commitment needed to improve organizational alignment and accountability for the achievement of superior results. We look forward to answering your strategic planning and tactical business execution questions. Please email your questions to [email protected].
https://www.strategydriven.com/wp-content/uploads/TACEthics.jpg
281
425
StrategyDriven
https://www.strategydriven.com/wp-content/uploads/SDELogo5-300x70-300x70.png
StrategyDriven
2014-08-27 06:06:29
2016-05-03 20:29:58
The Advisor's Corner – Can Ethics Be Learned?