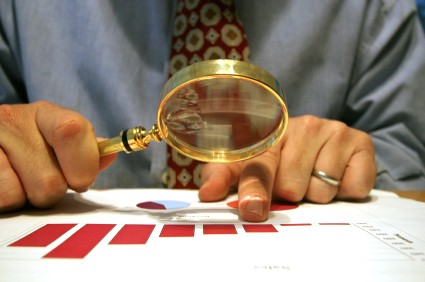 Decisions, both large and small, define an organization, its culture, its direction, its public image, and ultimately its success or failure. Each decision and the process of making and executing on it provide all those involved with a new experience from which to draw upon when making future selections. Organizations, however, are living things; people come and go, memories fade, and circumstances change. Therefore, in order to fully benefit from the hard won and often expensive experience gained through decision-making, a mechanism must be in place to gather, assess, and then make available these lessons learned.[wcm_restrict plans="49252, 25542, 25653″]
Principles of Effective Follow-up Assessments
A well defined post-decision assessment process maximizes the amount of insightful knowledge gathered and the effectiveness of imparting that knowledge to other organization leaders. Such a decision assessment process is most effective when it:
occurs sat a predefined time following the decision; balancing the evaluation team's ability to assess decision outcomes (longer-term) with ability to gather critical information regarding situational conditions, individual judgments, and decision reasoning before nuanced memories fade (short-term)
evaluates decision reasoning and actions taken against established expectations
assesses impacts to the organization's culture, relationship with key stakeholders (employees, shareholders, government agencies and regulators, suppliers and vendors, and customers), ant public perception
includes input from all significant decision-making process participants
reviews the decision-making process; asking questions such as:

How readily did the organization recognize a decision needed to be made (degree of situational surprise)?
How were solution options identified and risks assessed?
Did participants identify all reasonably available options?
What was the level and quality of contribution by multidiscipline team members?
Was the speed of decision-making appropriate for the risk involved and the rate of situational evolution?
Were decision communications clear? Did decision communications reach their intended audience and were they accurately interpreted?
Were implantation resources, including skilled personnel and material/component/tool resources available and acquired?
Were follow-up actions implemented as intended?
Were decision response mechanisms employed and appropriate adjustments made as conditions changed?

examines the mechanical processes performance including mathematical calculations and decision logic
determines the degree to which outcomes aligned with decision objectives and if those outcomes resulted from the decision and actions taken or in spite of those actions (the result of circumstances beyond the influence of the organization and/or simple luck)
is performed by someone or group outside of the decision being assessed but well informed of the decision and trained in the decision-making process and accompanying practices
documents lessons learned and makes them readily available and easily retrievable
communicates results, updates processes, and incorporates lessons learned into training programs
Final Thoughts…
Aggregate the lessons learned across decisions made over time to help readily identify programmatic improvement opportunities with the decision-making process and supporting training courses. These assessments can also be used to measure the effectiveness of decision-making training and applications of lessons learned by evaluating whether or not decision errors are repeated.[/wcm_restrict][wcm_nonmember plans="49252, 25542, 25653″]
---
Hi there! Gain access to this article with a StrategyDriven Insights Library – Total Access subscription or buy access to the article itself.
Subscribe to the StrategyDriven Insights Library

Sign-up now for your StrategyDriven Insights Library – Total Access subscription for as low as $15 / month (paid annually).

Not sure? Click here to learn more.

Buy the Article

Don't need a subscription? Buy access to Decision-Making Best Practice 6 – Follow-up Assessments for just $2!
[/wcm_nonmember]
https://www.strategydriven.com/wp-content/uploads/EvaluateDecision.jpg
282
425
StrategyDriven
https://www.strategydriven.com/wp-content/uploads/SDELogo5-300x70-300x70.png
StrategyDriven
2010-02-23 06:05:40
2018-12-24 19:19:29
Decision-Making Best Practice 6 – Follow-up Assessments