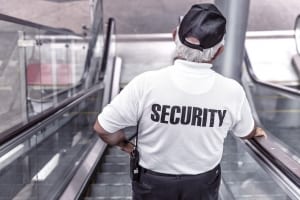 It is natural for humans to worry about people and things they love. It can be your business, employees, customers, and of course, your own life. But sadly, it's not possible to protect all of these on your own. You need to take the help of someone.
But, who can you trust to protect your most prized possessions? Well, the accurate answer would be 'professional security, particularly armed security.'
Armed security guards are best for protecting you and your business from all kinds of threats and dangers. They are an incredible deterrent to criminals. Besides, they also offer you a sense of security and peace of mind, which is essential in the hectic work environment. Impressive right?
However, you'll be shocked to know that many people hesitate to hire security guards. The reason being that they are not sure if their business needs 'armed security.' Are you also worried about the same? If yes, then keep reading to find out.
Type of business that needs armed security
Health care: On an everyday basis, numerous people visit hospitals, clinics, and medical stores. Therefore they must pay attention to the security of every person. And, armed security guards are the best for this job.
Retail: Needless to say that the security guards will help the retailers in keeping an eye on the fraudsters and employees for any suspicious activity.
Schools: The protection of students and teachers is of utmost importance, and only armed security can do it well.
Politician: Politicians work on making the future of the country. That is why you need armed security for politicians to protect the nation ultimately.
Banks and financial institutions: Anything related to money undoubtedly needs protection. They can monitor security electronics and workplace violence protection.
In addition to these, other businesses can also use armed security services for the overall protection from threats.
Benefits of armed security
Now that you know which businesses generally need armed security let's understand why one must focus on hiring armed security guards.
More trained: As armed guards have weapons with them for your protection, they are more trained than unarmed guards. Besides, they have to pass all the state tests and standards before they are allowed to use them.
Employed after the background check: Think about it: you can't give weapons to the people who have the potential to harm you. Simply put, security guards need permits for using weapons. They have to go through a proper background check and fulfill other legal requirements to complete the licensing process.
In a few scenarios, they have to do biometric verification or investigation from the FBI.
High-end protection: The presence of security guards will become a barrier to lawbreakers. There will be a significant decline in criminal activity inside or nearby the business premises. Armed security will provide high-end protection to the employees, customers as well as clients.
To Sum Up,
With the rising crime and fraudulent activities globally, it is now crucial to safeguard your business more than ever. By hiring armed security guards, you can leave the protection of your business in their responsible and trustable hands.
Overall we can say that- Armed security has got you all covered.
https://www.strategydriven.com/wp-content/uploads/police-869216_1280-1.jpg
853
1280
StrategyDriven
https://www.strategydriven.com/wp-content/uploads/SDELogo5-300x70-300x70.png
StrategyDriven
2021-01-06 19:00:46
2021-01-06 16:57:39
Worried About Safety? Make Armed Security Your Priority