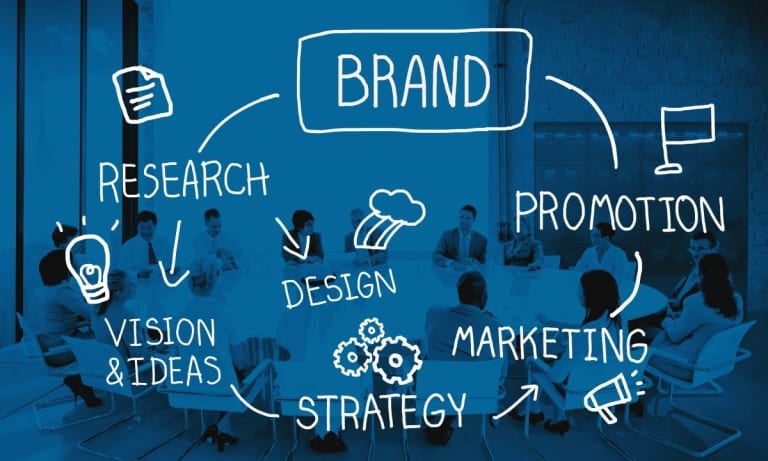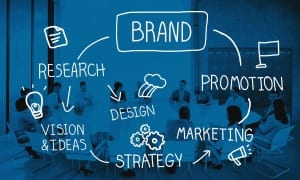 In the world of the internet, developing and maintaining a compelling and authoritative brand identity for your e-commerce organization is paramount for driving success and staying competitive. The e-commerce business environment is fiercely competitive and overwhelmed with too many businesses.
So, if you want to start your own business online, effective branding can help you achieve your business and marketing goals. Your brand identity allows you to attract the target audience, convey your brand message most effectively, project your values, and get ahead of the competition curve.
The success of your brand depends on how effective your brand identity is. This identity represents your business in all its splendor. Think of it as your business ID in the online business world. It's how you present yourself to the world of consumers and one of your business's most valuable assets.
The Importance of a Strong Brand Identity
There's much more to your brand than just a logo. Although brand identity is the very personification of your business online, it's just one aspect of effective branding. However, building a strong brand identity is the very foundation of your branding.
Here are a couple of good reasons why building a strong brand identity matters considerably for your success:
It allows you to develop a brand personality that your customers can relate to.
It helps shape the way your consumers perceive your business.
It projects the promises and expectations your business extends to your consumers in terms of trustworthiness, reliability, service, quality, and authoritativeness.
It helps establish a meaningful relationship with your target audience.
It helps create loyalty and trust from both your partners and customers.
It helps you become more relevant and competitive in your business niche.
It helps your consumers differentiate your brand from the competition.
It positively affects the purchasing decisions of your customers, directly resulting in higher profitability.
The Benefits of an Effective Brand Identity
A strong brand identity benefits your e-commerce business in several different ways.
1. Branding Makes Your Business Look Bigger and More Serious
We live in a visual world, where the average consumer's attention span is no more than 5-10 seconds. Therefore, you need something captivating to grab the attention of your target audience.
When consumers see a professional brand that's continuously providing consistent and relevant content on social media, website, and business cards, they start visualizing your company as worthy of their attention.
Modern consumers look for brands that offer real solutions to daily problems. More importantly, they won't have any issues paying more if they perceive your business as well-organized and established.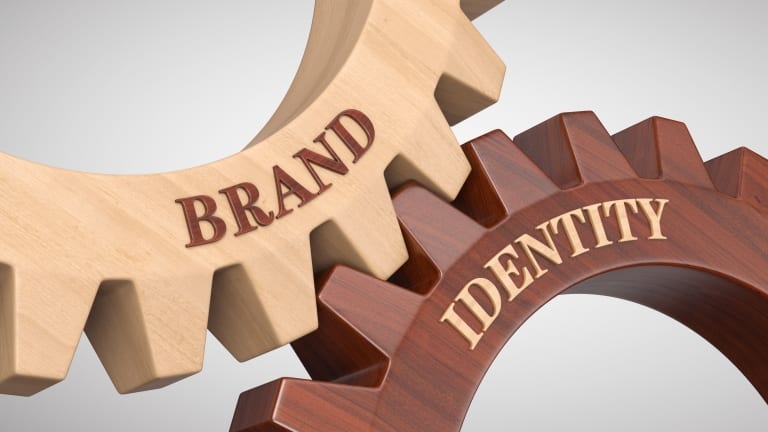 2. Your Brand Identity Gives You a Relatable Persona
Building a brand around your business is as much about you as it is about your consumers. They need a brand they can relate to, put their trust in, and get more than they expect with each interaction.
If you want to stand out from the rest and make people buy your products or hire your services, you'll need to work on your branding efforts. A good brand identity is what gives your business a personality that your consumers can relate to. With a good relationship comes trust and, ultimately, respect.
3. Trust and Loyalty
If a brand develops a loyal following, they won't be having any trouble with getting ahead of the competition. More importantly, a strong and unique brand makes a difference in the marketplace too.
By conveying your brand's values, you can build a meaningful and emotional long-term connection with your target audience. The main result of that connection will be improved customer loyalty.
When customers are loyal and happy, they tend to talk about you and recommend your brand to people they know. After all, word of mouth is still the number one marketing tool.
4. Conveys Stability
Building and investing in maintaining a strong brand identity allows you to present your business as authoritative, successful, prosperous, and stable. A well-organized and defined brand identity speaks volumes about your business and sends a clear message that you're the one consumers should be talking to.
Modern consumers are all about consistency. They appreciate brands that invest in an effort to satisfy their needs and overcome their expectations. Building a brand identity is all that and more.
Aside from providing your consumers with exceptional customer service and user experience, a strong brand identity helps your consumers memorize you and remember your business.
If you consistently keep your brand identity accessible via all available communication channels, your prospects will see your brand. The more they see your business, the more likely they are to reach out and contact you.
Tips on Developing a Strong Brand Identity
Since a strong brand identity is one of the main driving factors of success, the following tips should help you develop and take control of your brand identity in a way that matches your business and marketing strategy.
Start with a visual identity!
The first step toward developing a strong branding is creating your visual identity. It has to align with your business and marketing strategy and goals, as well as your business vision.
More importantly, it has to send a clear message about your company, culture, and mission. Hopefully, it will be enough to entice your target audience to start being interested in what you have to offer.
Pay special attention to your online reputation!
Regardless of how successful you are or how strong your brand identity is, monitoring your online reputation should always be your top priority.
It puts you in control over how potential prospects and loyal consumers perceive your business and allows you to take advantage of ongoing and upcoming trends in your industry.
It also allows you to contact satisfied consumers who will be more than happy to say a few positive words about you online. You can never have enough positive reviews.
Always Deliver Top-Quality User Experience!
Modern consumers are more demanding than ever. They expect you to exceed their expectations. Therefore, aim to deliver the best user experience with each interaction and across all available communication channels.
Conclusion
Starting a business online is all about creating a strong brand identity design. Having everything you need for your business is one side of the coin while getting everything you need for building effective branding is the other.
Only by putting the two pieces together will you get ahead of the competition curve and keep your consumers happy. Keep in mind that your business focuses and vision have to be aligned with your brand identity.
Focus your brand on your customers, and you will reach a broader target audience. If you need help with your brand identity design, hiring creative design companies is the best way to get on top of your brand identity game.
They have both skills and knowledge it takes to come up with an effective and competitive design that will put your e-commerce business on the world map.
https://www.strategydriven.com/wp-content/uploads/dreamstime_m_60509534.jpg
721
1200
StrategyDriven
https://www.strategydriven.com/wp-content/uploads/SDELogo5-300x70-300x70.png
StrategyDriven
2020-09-14 19:00:58
2020-09-14 15:55:42
How Can Brand Identity Boost Your Online Business?