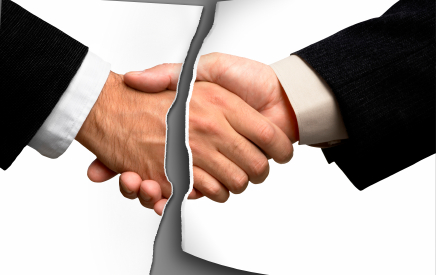 StrategyDriven Professionals continually seek to excel personally and professionally. As such, these top performers become the 'go to' person superiors rely on when difficult and/or critical tasks need to be completed; knowing they can rely on these individuals to get the job done right the first time. At times, however, these significant taskings diminish the professional's ability to achieve his or her personal goals. Rather than revise the goals, managers taking the easy out nebulously promise to 'take care' of the professional during the performance review process. Reliance on such promises places the professional's demonstrative achievement of personal goals and organizational value in peril and as well as his or her career advancement.[wcm_restrict plans="79725, 25542, 25653″]
Relying on 'I'll take care of you' promises is problematic. First, the superior may not later remember the brokered deal and consequently will not feel obligated to honor it. Second, the boss may be replaced, leaving the professional with a new superior who is unlikely to honor his/her predecessor's commitment. Third, other manager's are unlikely to recognize the outside of policy value contribution to the extent promised when aggregating performance reviews for broader ranking and promotion decisions.
Regardless of the reason, reliance on outside of policy value contributions should not become a cornerstone of one's performance evaluation. As such, the StrategyDriven Professional should typically resist these offerings. If an I'll take care of you deal must be accommodated, it should be documented as described in the StrategyDriven Professional article, Document 'I'll Take Care of You' Promises.
Final Thoughts…
From time-to-time, managers will ask subordinates to perform tasks beneficial to the company that do not directly contribution to the individual's goal achievement. As a 'team player,' the professional may at times feel compelled to perform these tasks. When this occurs, the tasks should be of short duration and not significantly distracting from the professional's core job such that he or she can still reasonably achieve his/her goals. Additionally, such requests should be made infrequently.
Lastly, the StrategyDriven Professional must beware of the unprofessional boss that uses 'I'll take care of you' promises to solicit work beneficial to his or her position regardless of the benefit or harm done to the employee. Know your boss. If you have doubts about his or her integrity, refuse 'I'll take care of you' promises.[/wcm_restrict][wcm_nonmember plans="79725, 25542, 25653″]
---
Hi there! Gain access to this article with a StrategyDriven Insights Library – Total Access subscription or buy access to the article itself.
Subscribe to the StrategyDriven Insights Library

Sign-up now for your StrategyDriven Insights Library – Total Access subscription for as low as $15 / month (paid annually).

Not sure? Click here to learn more.

Buy the Article

Don't need a subscription? Buy access to Professional Development Warning Flag 1 – Over-reliance on the I'll Take Care of You Boss for just $2!
[/wcm_nonmember]
https://www.strategydriven.com/wp-content/uploads/BrokenPromise.jpg
275
436
Nathan Ives
https://www.strategydriven.com/wp-content/uploads/SDELogo5-300x70-300x70.png
Nathan Ives
2015-11-24 06:00:20
2019-11-02 20:09:09
Professional Development Warning Flag 1 – Over-reliance on the I'll Take Care of You Boss