Unless you are specifically choosing to market to a huge audience right from the start, when you run a small business, it's often better to start with your local community, even if you're only selling online and don't have a physical store in the area. If you do have a store, it's even more important to use your local area in your marketing practices; now more than ever in the last few decades, local business is something that more people want to support, so it's a good idea to use what you have and create a marketing campaign around it.
Marketing locally doesn't mean you have to limit yourself and your business. It simply means that you have a sure footing to launch a wider campaign from, and by establishing yourself as the leader in your sector and being part of your local community, you can more easily fend off competition. Read on to find out how to market your small business locally and make the most of your hometown.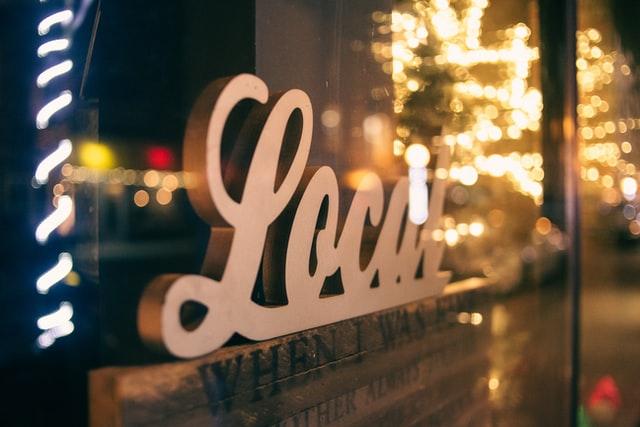 Use Local SEO
SEO is crucial for any business, and getting it right is one of the most important elements of any marketing campaign. This is why it can often be a good idea to go to a white label agency for advice and to outsource your SEO entirely. No matter who creates your SEO and the strategy behind it, however, making sure that local interest is piqued is going to have to be a part of it.
When writing your blog posts, social media posts, and other content, use your local area. Talk about why you love it, what it has to offer, how much your business could improve the lives of those who live there, and more. SEO revolves around keywords, and although they must be relevant to what you're selling, and to the phrases that people will search for, try to incorporate your town within them.
Use It In Your Brand
When you want to attract customers from your local area, you can use that area in your branding (although be careful of copyright and make sure you are completely in line with all laws and regulations when you do so). The name of the town in your brand name can work well, announcing that you are local and proud of it. Or you might take one element that the town is famous for (a particular tree, a historical figure, a view, and so on) and include this in your branding.
Although this is a great idea to gain more local interest, it should be used with caution – if you want to expand your business at a later date, anything that is too specific might work against you, putting people off the idea of working with you or buying from you because they don't realize you can help them. Assuming you want to grow your business in other areas, try to be subtle when using your local town in your branding.
Be Part Of The Community
It won't help your business if you play on the fact that you are local but you are never seen in the community, and you are never a part of what is happening. The more you can be part of the community itself, the more your business will be remembered, and the more likely it is that people will want to buy from you.
One way to do this is to organize local events. Although this will cost you money, it will give you a good standing in the community and it will set you apart from your competition. Events could include a local fair, a fun day, or perhaps a workshop wherein you show your skills and have community members try their hand at whatever it is you do too. Not only is this fun, but it will show them that you have the talent to help them.
If you run a business that has no tangible product, then sponsoring an event is a good idea too. You can also sponsor a local sports team, and your name will be seen every week when they play or practice as it will be on their uniforms and even around the field they're playing on. Think about the things that happen in your community; how can your business be part of that?
Comment On Social Media
Social media is a huge force when it comes to advertising, but users are becoming savvier, and they don't necessarily like to see adverts taking up their feeds. Because of this, businesses need to think differently, and one way to advertise your business without actually creating adverts is to comment on other people's posts.
Facebook offers the perfect platform for this. You can create a business page and then, commenting as that page, you can write thoughtful, helpful, or interesting comments on other local businesses' pages, or join in with discussions that relate to local events. Just make sure you are always polite and think before you post because one wrong post on social media can be a disaster.
https://www.strategydriven.com/wp-content/uploads/word-image-78.jpeg
427
640
StrategyDriven
https://www.strategydriven.com/wp-content/uploads/SDELogo5-300x70-300x70.png
StrategyDriven
2021-01-15 11:00:35
2021-01-18 21:10:31
How To Market Your Small Business Locally