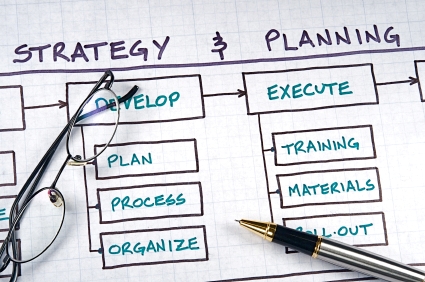 All business leaders are human and some get overly enamored with and excited about a particular business opportunity. These business leaders then direct either a business case or project plan to be developed which is immediately funded; circumventing the organization's business planning process. In these cases, the initiative's ability to meet the organization's business objectives and goals remains uncertain and consideration of competing opportunities is forfeit. In some organizations, entire portfolios are determined in this fashion; leaving leaders blind with respect to their ability to optimally achieve the organization's mission goals.[wcm_restrict plans="25541, 25542, 25653″]
Failing to vet each ongoing operation, in-progress project, and proposed initiative through the business planning process places the organization at significant risk. Not only does this prevent leaders from identifying the optimal use of resources for achieving mission goals, it risks duplication of effort, execution of conflicting activities, and loss of organizational buy-in and commitment. The lack of clarity for achieving organizational goals subsequently serves to also reduce the accountability as workgroup and individual responsibilities become less clear.
Executives who subvert the business planning process by taking it upon themselves to immediately define the organization's ongoing pursuits risk damaging the organization and ultimately causing its utter failure. While not all inclusive, the four lists below, Process-Based Warning Flags, Process Execution Warning Flags – Behaviors, Potential, Observable Results, and Potential Causes, are designed to help executives recognize whether one or more members of their team is circumventing the business planning process and placing the organization at risk. Only after a problem is recognized and its causes identified can the needed action be taken to move the organization toward improved performance.
Process-Based Warning Flags
Lack of a business planning process definition
Decision-making authorities are not clearly defined or are not integrated with the business planning process
Project review board, steering committees, and registers are not used to control the introduction of initiatives that have not received proper programmatic authorization
Process Execution Warning Flags – Behaviors
Business planning is largely conducted as a part of the annual executive offsite meeting
Executives maintain most or all of the decision-making authority within their office
Managers and employees seldom question executives' decision-making authority or their decisions
Executives and managers often report projects as being successful because their intent was met rather than based on objective, quantifiable measures
Potential, Observable Results
Assessments of organizational initiatives yield no clear, focused goal
Projects are not well coordinated, may duplicate effort, and may conflict in objectives
Project delays occur because of a lack of resources
Project implementation is slow and may fail because of a lack of cross-organizational buy-in and support
Organizational performance, both financial and productivity, lag marketplace competitors
Executives, managers, and employees are unclear as to the organization's goals and priorities
Accountability, both positive and negative, within the organization is low owing to a lack of clear direction
Organizational attrition is higher than other comparable organization's because of worker frustration
Potential Causes
Executives feel entitled to make all organizational decisions without consultation or input from other sources
Executives believe they know what is best for the organization and need little to no input from peers and subordinates
Executives do not value their peers, managers, and staffs
Executives treat the annual executive offsite as the sole business planning session
Executives lack the ability to delegate
Executives do not value the business planning process
[/wcm_restrict][wcm_nonmember plans="25541, 25541, 25653″]
---
Hi there! Gain access to this article with a FREE StrategyDriven Insights Library – Sample Subscription. It's FREE Forever with No Credit Card Required.
Sign-up now for your FREE StrategyDriven Insights Library – Sample Subscription
In addition to receiving access to Alternative Development Warning Flag 1 – Developing Business Cases First, you'll help advance your career and business programs through anytime, anywhere access to:
A sampling of dozens of Premium how-to documents across 7 business functions and 28 associated programs
2,500+ Expert Contributor management and leadership articles
Expert advice provided via StrategyDriven's Advisors Corner
Best of all, it's FREE Forever with No Credit Card Required.
[/wcm_nonmember]Additional Information
The following StrategyDriven recommended best practices are designed to reduce the likelihood of circumventing the business planning process:
Additionally, StrategyDriven's Strategic Organizational Alignment model reveals the typical executive and managerial responsibilities associated with the business planning process.
https://www.strategydriven.com/wp-content/uploads/iStock_000009133360XSmall.jpg
282
425
StrategyDriven
https://www.strategydriven.com/wp-content/uploads/SDELogo5-300x70-300x70.png
StrategyDriven
2011-06-21 06:03:12
2019-04-30 23:10:50
Alternative Development Warning Flag 1 – Developing Business Cases First