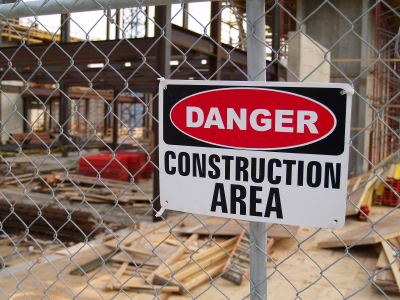 Executives and managers maximize their company's value when they focus the efforts of the entire workforce on the organization's prioritized mission goals and supporting objectives. Some executives and managers, by making the mission measurable, prioritizing those measures, and sharing accountability for identifying and executing the most value adding initiatives, ensure their workforce focuses on those activities that maximize the organization's overall value. In other organizations, planning and/or execution shortfalls allow the pursuit of initiatives that do not optimally support mission achievement; diminishing the organization's value creation capacity. While many factors result in misaligned focus at all levels of the organization, one in particular, the failure to align the organization's programs, budgets, and procedures to the mission's prioritized goals and supporting objectives is the most devastating.[wcm_restrict plans="40660, 25542, 25653″]
An organization's programs, budgets, and procedures serve as the foundation for defining what activities the workforce will perform and how these activities will be performed. Subsequently, any misalignment with the mission goals will result in the expenditure of precious, limited resources on work other that which would create the most value; ultimately diminishing the organization's overall worth. Because of their foundational nature, these activity driving business processes will continue to result in reduced value creation, regardless of any intervention by executives or managers, until the misalignment is corrected.
Misalignment between the organization's programs, budgets, and procedures often occurs during the planning process as a result of business unit rather than goal-based planning. Business unit based planning is a result of either the planning process itself or the way in which the process is executed. While not all inclusive, the four lists below, Process-Based Warning Flags, Process Execution Warning Flags – Behaviors, Potential, Observable Results, and Potential Causes, are designed to help organization leaders to recognize whether an alignment problem exists between the organization's mission goals and its programs, budgets, and procedures. Only after a problem is recognized and its causes identified can the needed action be taken to move the organization toward improved performance.
Process-Based Warning Flags
activity importance assessments are made relative to a business unit's goals and objectives
interpretation and application of mission measures differ between business units when evaluating proposed activities
business units gather the same information (i.e. market information, lending and inflation rates, and internal demographic, capacity, and accounting data) for activity assessments from differing sources
business units have differing business planning processes
Process Execution Warning Flags – Behaviors
executives and managers promote activities only important to or performed by their business unit
lack of executive participation or oversight of activities not under their direct functional control
expressions of activity importance absent a mission-based contribution
continued business planning until or business plan endorsement only after all constituent business units have contributing activities
Potential, Observable Results
organizationally significant activities or projects draw resources from only one business unit
some projects having a higher mission value are deferred because of resource shortages resulting from the performance of lower value, functionally focused activities
projects have a very narrow benefit basis or benefit a very narrow portion of the organization (a single or a few business units)
projects frequently suffer delays and cost overruns from circumstances that should have been expected but were only discovered after work initiation; often by groups not originally engaged in the planning process
lack of organizational buy-in to and implementation of a project's output, especially by business units other than that of the project sponsor
functional silos are created between two or more business units limiting the interaction and collaboration between these groups
Potential Causes
merger of several organizations, each with their own planning processes, into one
functional silos exist between two or more business units
inability of executives and managers to see the broader strategic picture
lack of cross-disciplinary experience, education, and/or training within the executive and management teams
existence of a dysfunctional executive (primary) and/or management team often the result of a lack of trust, commitment, and/or accountability
lack of shared accountability for the organization's performance among executives (primarily) and managers
absence of vertically cascaded, horizontally shared performance measures anchored in the organization's mission
executive and manager worth is attributed to the individual's span of control
rewards based primarily on individual achievement within one's functional area
lack of reward for team-based efforts, especially cross-functional teams
[/wcm_restrict][wcm_nonmember plans="40660, 25542, 25653″]
---
Hi there! Gain access to this article with a StrategyDriven Insights Library – Total Access subscription or buy access to the article itself.
Subscribe to the StrategyDriven Insights Library

Sign-up now for your StrategyDriven Insights Library – Total Access subscription for as low as $15 / month (paid annually).

Not sure? Click here to learn more.

Buy the Article

Don't need a subscription? Buy access to Strategic Planning Warning Flag 1 – Business Unit versus Goal-Based Planning for just $2!
[/wcm_nonmember]Additional Information
The following StrategyDriven recommended best practices are designed to reduce the likelihood of business unit based planning while simultaneously fostering mission goal based planning:
StrategyDriven Contributors have created several illustrations to visually depict the mission to programs, budgets, and procedures alignment. The Strategic Pyramid Model highlights the alignment that should exist between an organization's mission and its programs, budgets, and procedures. The Strategic Organizational Alignment Model reveals the typical executive and managerial responsibilities associated with identifying, reaffirming, and translating the organization's mission into goals and objectives and then into programs, processes, and procedures.
---
About the Author

Nathan Ives is a StrategyDriven Principal and Host of the StrategyDriven Podcast. For over twenty years, he has served as trusted advisor to executives and managers at dozens of Fortune 500 and smaller companies in the areas of management effectiveness, organizational development, and process improvement. To read Nathan's complete biography, click here.
https://www.strategydriven.com/wp-content/uploads/SPWFGoals.jpg
300
400
StrategyDriven
https://www.strategydriven.com/wp-content/uploads/SDELogo5-300x70-300x70.png
StrategyDriven
2007-10-11 17:36:45
2018-09-16 14:03:33
Strategic Planning Warning Flag 1 – Business Unit versus Goal-Based Planning