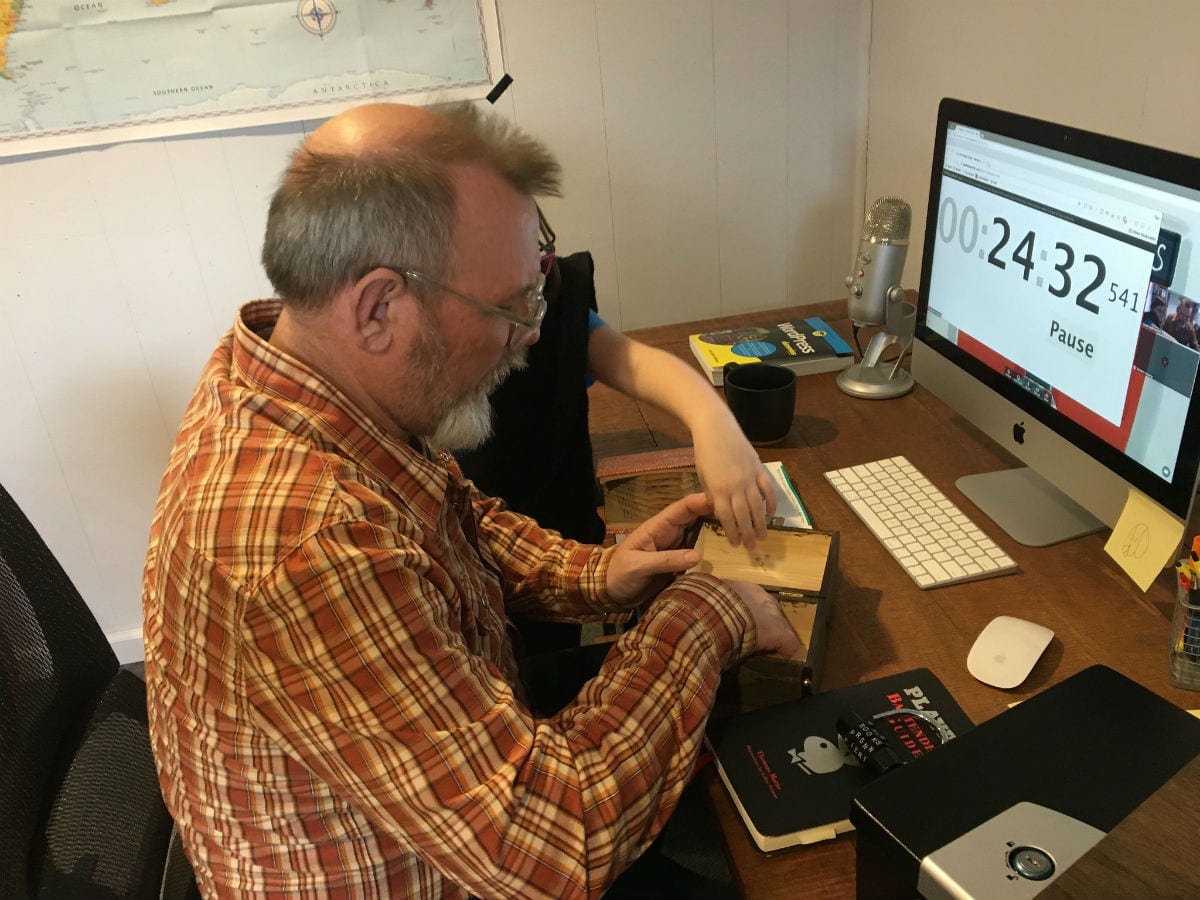 For anybody who is looking for a new business opportunity to escape the dullness of every day at the office, finding a creative industry sector that is both accessible and profitable can be challenging. Ultimately, you can't easily switch career unless you can be confident that your skills are transferable – or that you don't need them to build a successful presence. Additionally, finding the perfect business niche or even idea doesn't happen overnight. More often than not, enthusiastic entrepreneurs need to research the market and evaluate their options before being in a position to offer services that meet the audience expectations. But, if you happen to target a booming industry sector you've explored as a customer already, you're more likely to be in an excellent position to design a positive and compelling presence. And that is precisely where escape room businesses come in handy.
Indeed, the escape room industry is growing at a fast rate. Only five years ago, there were 22 escape rooms in the U.S. By mid-2018, enthusiastic players counted over 2,300 rooms. With an average price of $30 per person and an average number of 5 players for small rooms, the typical business can expect to make around $125,000 per year. Even though it remains a highly competitive industry, it is fair to say that competition is rarely an issue. Indeed, players are not loyal to one company, especially because enthusiastic players know that a company typically keeps its rooms for a duration of 2 to 3 years. Once you've played the room, there is no point coming back until it has been changed. As a result, players are keen to try out as many companies as possible and revisit trusted companies once new rooms open.
For creative entrepreneurs who love the challenges of escape rooms, running a business can feel like an extension of the game. And that is, unfortunately, where many independent companies go wrong. Indeed, running an escape room venue might be fun and entertaining – it's the main reason for opening new venues – but it's a real job. Failure to realize your responsibilities as an owner can have dramatic consequences for your business. Indeed, before considering starting the next puzzle escape, you need to be familiar with the most common reasons for venues to go bankrupt.
#1. Reason for failing: Keeping your DIY approach to the business launch
What makes escape rooms so appealing for new entrepreneurs is the fact that they have a physical presence. You can build your escape room yourself, relying on the day-to-day DIY skills of every homeowner. The standard room includes hidden objects, secret drawers, and padlocks, which makes it easy to design using equipment from your local hardware store. It's precisely this DIY approach that can become an issue if you decide to apply it to every element of the business. Indeed, countless solo entrepreneurs have chosen to manage their business themselves, under the wrong assumption that the most difficult part of the business strategy is to build the puzzles. In reality, building and maintaining your market presence is the most critical operation. Unsurprisingly, it's a different set of skills than what's involved in setting a room. Getting noticed by your audience requires professional marketing management, such as social media strategy and marketing campaigns – for inspiration, you can find more from Third Angle marketing services here. The bottom line is that you need an expert to push your company into the market.
#2. Reason for failing: Ignoring the international competition
Escape rooms are not only popular in the U.S. They're a big phenomenon all over the world. The trend initially was launched in Japan, but countless countries have since caught the escape bug. International players have come together through forums, social media, and specialist blogs to share their views, reviews, and expectations. As a business owner, you can't afford to ignore the information that is being shared online. Players are quick to compare. As they can openly discuss prices designs, puzzles, and overall impressions, you have to be ready for dramatic expectation changes. Indeed, in a constellation where users share their experiences, you have to be prepared to be judged against overseas rooms, even if none of your local players has set a foot there. The online reviews can provide sufficient feedback.
#3. Reason for failing: Your gifts are not satisfactory
Most players expect to receive branded freebies during their stay at your venue. Ultimately, your branded products have a dual promotional purpose. They are likely to be mentioned on specialist forums, serving as an indirect promotional activity. But they also remind players of your company, making it more likely for them to book another room with you. While it might be tempting to select cheap mass produced items, such as plastic pens or old-fashioned USB sticks, you can't afford to give something nobody wants. Your gift is part of the impression. Something useful and thematically relevant can go a long way, such as a bottle opener that is shaped like a padlock or even a t-shirt praising the escape room community. In short, you need to select your items wisely. You're not the only escape room owner in town; your gifts can differentiate you.
#4. Reason for failing: You misunderstand the psychology factors
The reason why escape rooms are so popular is that they provide an incentive to bring people together. More and more HR specialists recommend escape rooms as a team building experience. With this in mind, you have to build a room that enables people to work together and solve puzzles to escape. The experience has to be immersive so that players can lose themselves in the exercise. To put it simply, a room forces people to engage, so your puzzles need to be mentally and physically engaging for players. If you fail to design with engagement as an objective, the room doesn't fulfill its function as a relationships binder.
#5. Reason for failing: You're missing out on new audience groups
American escape room businesses, especially, as failing to tap into diverse audience groups. International rooms tend to function only on a private booking basis, while U.S. rooms are typically targeted at groups, where single players can buy a ticket to join in and meet their team as the game begins. Failure to propose more private sessions can affect your audience differentiation. In comparison, international escape businesses are more likely to offer a variety of services, such as proposal escapes – an escape game that has been modified so that the players get to find an engagement ring for the last puzzle –, kids birthday parties – an escape room that is specifically designed for young children and that includes cakes and presents –, and date nights – rooms for groups of two only. Additionally, there are other aspects of the challenge that can be repurposed. Indeed, as escape rooms are designed to keep the mind sharp, they can be an ideal activity for retirement homes.
#6. Reason for failing: You forget it's all about the challenge
You can't build an escape room without good puzzles. The problem is that a quick Google search can provide you with a handful of puzzles. Unfortunately, you need to be creative. Players find it dull to come across similar puzzles. For instance, if you want to keep your players on their toes, it's best to stay away from the most commonly used ideas. For example, hiding numbers in pictures is a classic puzzle. Similarly, using a blacklight to reveal information is a known process too. Players will be more likely to promote your business is you have some unexpected puzzles in the room!
#7. Reason for failing: You make your business non-accessible
It's impossible to think of escape room without feeling like an adventurer. Unfortunately, not all your players are physically able to be the next Lara Croft. You need to make rooms accessible for most players, including wheelchair-owners, people struggling hearing loss, visually-impaired, and many others. Additionally, it's a good idea to work closely with specialists to design rooms that are welcoming and meaningful for players with mental health issues and social disorders, such as autism or claustrophobia.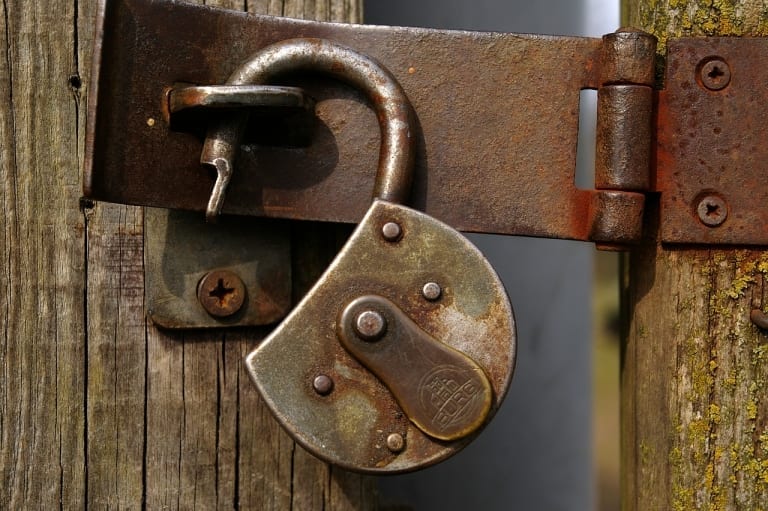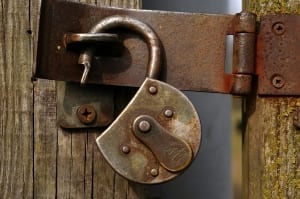 #8. Reason for failing: Nobody likes to lose
Your players are in for the challenge. They don't want to escape the room in a matter of minutes. But they want to have a chance to escape. You need to design puzzles with in mind the fact that nobody wants to pay to play an impossible room. If the puzzles are too complicated or required additional knowledge – which isn't provided –, it is likely to affect the experience. Ultimately, it's the rush of the escape that attracts players. If they feel trapped in a room that remains unsolvable, they can feel disappointed. Consequently, while creating clever puzzles is crucial, you also need to beta-test each one of your rooms to make sure that your players can progress safely.
The escape room industry is especially popular among professionals who are looking to escape from their office career. The excitement of building a game and watching people enjoy it is detrimental to their decision. However, failure to understand the requirements of the business, in terms of marketing, players' psychology, puzzles, demographic audiences, and expectations can turn your playful venture into a costly mistake.
https://www.strategydriven.com/wp-content/uploads/40774379542_eecec54c5b_k.jpg
1536
2048
StrategyDriven
https://www.strategydriven.com/wp-content/uploads/SDELogo5-300x70-300x70.png
StrategyDriven
2019-04-30 17:00:25
2019-05-02 09:34:13
A Word On Escape Room Businesses In The US