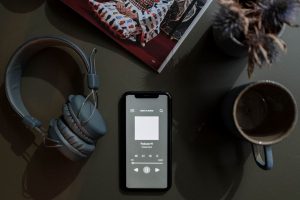 Using your headphones on your PC helps you get a better experience of whatever it is you're listening to. Your hearing experience is ultimately elevated when you use a good pair of headphones. Be it one of your favorite films of you listening to music, whatever you listen to can only be enjoyed if it is listened loud! That is what we are going to help you with today! We are going to bring you a list of ways with which you can make your headphones louder on your PC so that you get to have an even better experience with what you're listening to.
Here are the ways on how you can make your headphones louder on your PC:
Clean Your Headphones
Some of the simplest solutions work the best and in this case it is very likely that you might be missing the most straightforward one. Cleaning your headphones is something you might need to do if you want to make your hearing experience better. If you use your headphones often, there's a big chance that they'll accumulate dust particles and ear wax buildup. Cotton swabs, alcohol wipes and a small cloth are some of the things that you can use to keep your headphones clean. Which in turn is going to make them produce better sound.
Gently remove and wipe down the outer ear buds with an alcohol wipe. After they air dry, take a cotton swab with rubbing alcohol and clean the crevices. Dab a small-sized cloth or an alcohol wipe gently against the mesh to sanitize and remove any kind of dirt that still remains. Make sure to let both sections dry. In case you have wireless headphones then use a small toothbrush or a damp cotton swab and lightly brush the mesh of the headphones until it is free of dirt. If silicon tips are present at the end of the buds, remove them and let them soak in soapy water for two minutes.
Increase Volume in the Volume App
Another basic tip which you might not realize until you feel like your music is being played on low volume. Playback can sound different depending on what kind of streaming platform you're using. Each streaming app has its own default preferences but you can manage to improve your hearing experience by increasing the volume from your music streaming app.
You just need to know how to access them to boost your volume.If you do not have any app installed into your pc to increase volume you can download it from Get Into Pc official website.
Spotify for example allows you to go into its Equalizer settings and get bass boosts or a surround sound experience. Both of which are able to increase the volume on your headphones. You can go into the Advanced Settings menu and toggle on the higher quality audio feature which Spotify offers for an even better experience.
Tidal users can turn on Enable Normalization and adjust the sound settings. To do this, access the Settings menu from the My Collection tab before selecting Loudness Normalization. After tapping Enable Normalization, drag the pre-amp slider to the right to increase the volume at which the loudness will normalize. The loudness is going to be cancelled out while making sure that the volume of your music increases. Simple yet effective.
Use Volume Boosting App
If you didn't know that volume boosting applications exist, then good news! They actually do. These apps are created solely to help boost your audio output and these apps work in compliance with your phone's built-in audio tools to override its maximum setting. They can be found in the Apple Store and Google Play Store and both of them are simple to set up. Just remember that louder audio means the possibility of hearing damage. So if you make use of a volume boosting app then you can slowly say goodbye to clear hearing. There are a number of applications you can use for both iPhone and Android that will help you boost your output volume.
For iPhone you can use Equalizer Pro Volume Booster, KaiserTone Audio Player, Bass Booster and Boom Music. The best part of these applications is that they are easily integrated into the settings of your phone's operating system. Regardless of the iOS version your iPhone is running.
As for Android, the different applications you can use to boost the volume of whatever it is you're playing include Volume Booster Pro, Equalizer FX, Volume Booster GOODEV, and MX Player. MX Player is an app that is particularly good for movies and it can help boost the volume of what you're watching by up to 200%.
Adjusting Computer's Volume and Sound Settings
Whether you're using a Mac or Windows, different interfaces can change the output of your headphones which is why you should always keep the volume of your PC at maximum. You can adjust the volume of whatever it is you're playing from its own control center. Like YouTube for example. You don't need to go all the way to the sound settings of your PC to adjust it. You can adjust the volume level from YouTube's volume slider.
For Microsoft Windows users, the "Volume Mixer" allows you to control the volume settings for individual speakers or headphones. Right clicking the volume icon or searching "Adjust System Volume" in the Windows Control Panel will open the window where you can change your sound settings with ease.
As for Mac users, click the apple icon in the top left corner of your desktop and open System Preferences to locate the Sound menu. From there, a list of output options will show you the volume levels of your connected device which in this case, will be your headphones. IF your headphones have a built-in amplifier or volume settings then adjust them before adjusting the volume level on your PC.
Adjust Equalizer Settings on Your Phone
Equalizer settings on your phone are usually "optimized" by the manufacturer for a standard listening experience. On iOS devices, there's a list of different equalizer settings that vary depending on the environment or genre. In loud environments, late night setting gives a significant boost to your sound.
Not only Apple devices but Androids also have equalizer settings which can be adjusted until you find the kind of sound boost that your headphones are looking for. The Advanced Sound Settings under the Sounds and Vibration menu features the equalizer controls for these smartphones. Android offers treble, bass, vocal, and instrumental sound settings to be more precise with your sound levels. Other adjustments that you can make in the equalizer consist of the decibel levels and genre presets to help you get better volume to what you're hearing. Genre presets help in the sense that you can select the equalizer settings for the genre of music you are listening to and all the other volume-related specifics will be optimized automatically to make sure you're getting the best experience from the music you're listening to.
Reset Sound Settings
Several times you might be wondering what is going wrong in the sound department on your headphones and if you think that you or someone meddled with the settings then your best bet would be to reset the sound settings on your PC. You can do this by following these steps:
Select the Start button
Select Sound Control Panel from the list of results
On the Playback tab, right-click the Default Device and then select Properties
On the Advanced Tab, under Default Format, change the setting and then retest your audio device
This should help you reset your sound settings easily making sure you have the default sound settings on your PC.
Use an Amplifier
Using an amplifier on your headphones that are connected to your PC isn't a bad idea in all honesty. It can improve its sound when paired with it and a headphone can benefit from it. With an external hardware headphone amplifier, you will not only get your headsets to sound louder but you will also be astonished by the in-depth music detail, incredible dynamic range and improved clarity of your sound. The dimensions and size of your headphones can provide some information on whether a headphone amplifier is needed or not and whether having one can improve your listening experience.
With most in-ear headphones, you are less likely to benefit from an amplifier. However, with larger on-ear and over-ear headphones, you will get better results using an amplifier. There are a number of headphone amplifiers which you can buy in the market that come at a pretty affordable price. There are several amplifiers which can be bought for under a hundred dollars.
Conclusion
Having low sound doesn't really start the party, does it? Thankfully with the ways mentioned above, the headphones that are connected to your PC can easily be made louder without any extra effort. All you need to do is simply follow these steps and you're good to go!
https://www.strategydriven.com/wp-content/uploads/pexels-cottonbro-6686442.jpg
800
1200
StrategyDriven
https://www.strategydriven.com/wp-content/uploads/SDELogo5-300x70-300x70.png
StrategyDriven
2021-12-06 17:00:48
2021-12-06 19:50:35
How to Make Your Headphones Louder on PC