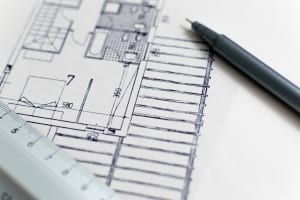 Managing a construction job can be challenging with its various aspects. Having a clear view and set guidelines are important for a project. Hence, it's a given to include job costing software for all construction jobs and having regular flow between projects.
Building a construction business is not child's play and requires extensive planning and restructuring of projects. In order to get linear and high-class projects, it's best to have a high standard infrastructure. But the software must also perform at its best and provide custom solutions for your unique needs in the company. All this can be done by a few of the closely explained points down below:
Assess Reports
As a construction manager, it's important to have regular insights into a project's different aspects and know how the costs are being distributed. It's often after a project that managers get to know if the project saved some in profits or gobbled everything up the client offered. For this reason, making good use of the construction job costing software is important to get regular updates and reports on the budget spent to change allocations or assign some more expenses to another part of the project that needs it. Obviously, you will need to perform daily inputs and acquire calculated amounts to know how to allocate costs more constructively.
Breakdown into Groups
Just one construction project can engulf several tasks and provisions. These can make managing the job and providing resourceful allocations a challenging job for the manager. But if you use the job costing software the right way, you can create several small groups of huge tasks and conquer them by dividing. When the functions like labor hiring, costs allocation, materials procurement, overhead handling, and much more can be divided into categories using the software to monitor each with ease. This dividing can also help you get constructive reports of every little task completion to stay ahead.
Track Cashflow
Under an ongoing construction project, cash can go in and out so wildly; it becomes hard to evaluate where the budget went. Rather than crying over spilled milk, you must recognize where every penny is spent and whether it was put to a good cause or not. You can't do this by calculating the outgoing cash by hand; it will take forever. But you can always input the exact amount spend and get an analysis from the software to review how the cash flow is being allocated, whether if it's constructive for the project or not.
Input Data Regularly
For a construction job, you need to be able to administer regular inputs to get productive analysis. However, this isn't possible with an office computer that is used to run the job costing software. You must invest in a system that lets you travel with the data wherever you go to make sure you don't miss a beat on reports. Having the data to show up on a mobile phone screen can ease things up and make the data accurate and reusable on the automated platform.
Organize Tasks
Constructions tasks assigned to every level of professional in the field can often get messed up as printed schedules are formed with unruly hierarchy structures. These aspects can really slow down the job assignment and completion to create several lags in the job overall. For this reason, it's important to have a dedicated system of job assignment and task division so that every professional knows what they have to do. By storing the job hierarchy in the software, you can create more flexible schedules for each day so that the tasks remain organized and structural.
https://www.strategydriven.com/wp-content/uploads/architecture-1857175_1280-2.jpg
853
1280
StrategyDriven
https://www.strategydriven.com/wp-content/uploads/SDELogo5-300x70-300x70.png
StrategyDriven
2020-12-09 07:00:46
2020-12-09 05:45:59
How to Tune Construction Job Costing Software for Improving Project Tracking