Let's assume you already have the culinary talents and the dedication to customer satisfaction that are crucial to any successful catering enterprise. Besides providing food to satisfy at events, celebrations, and so on, you are also going to have to nail the image of your business. People don't just want good food, they want good food from someone they can trust as a professional. Here, we're going to look at how you make sure your catering biz is a tempting dish from any and all perspectives.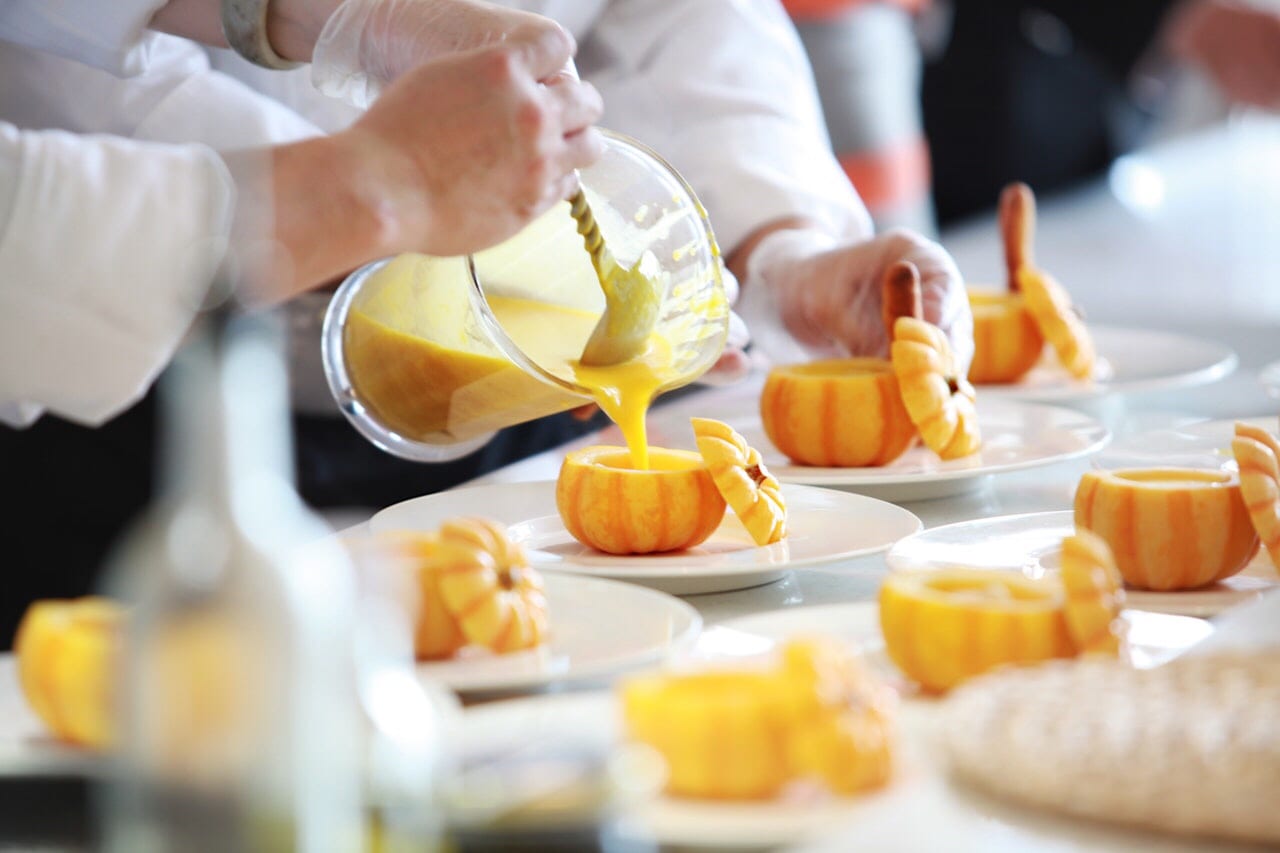 Make sure you are legally good to go
If you are just starting off on a freelance venture and trying out cooking for small events around you, make sure that you have all the licenses you need for a catering business. Many people will start a business off with a few trial runs for families and friends, ensuring that they get a good enough reception to start putting time, money, and effort into it. Unfortunately, many of these people keep building without realizing that they are going to need to be licensed to start charging people money for their services. If you plan on serving alcohol with your food, then you are going to need a separate license for that, too. If you can't confirm you are fully licensed to clients, they are less inclined to trust you.
Create an online menu
As soon as your business kicks off the ground, you should try to make sure that you have some kind of online presence. Caterers are used to roaming around for their work, and often don't have a set premises that can attract people with curb appeal. You can set up a Facebook group, but it shouldn't serve as the "home" of your business. Take your business online and invest in a professional looking website that details your services, offers a menu, and enables potential clients to find you much more easily. A search engine optimization campaign can help you direct more local traffic to your services with little cost, too.
Tell your story
Whether it's on your website on in brochures, make sure that you are starting to build a brand unique to your business. Your own business name, logo, and aesthetic will make up the core imagery of the brand that helps you build recognition and an image that stands apart from your competitors. But food provides a sensory and emotional journey and you can kick that narrative off with a brand story. Your brand story can talk about the inspirations for your menu and what got you started, or it can focus on the needs of the client, talking about providing convenience and comfort for those who need food quickly. Figuring out your story means figuring out which market you're appealing to and what they want to see and hear.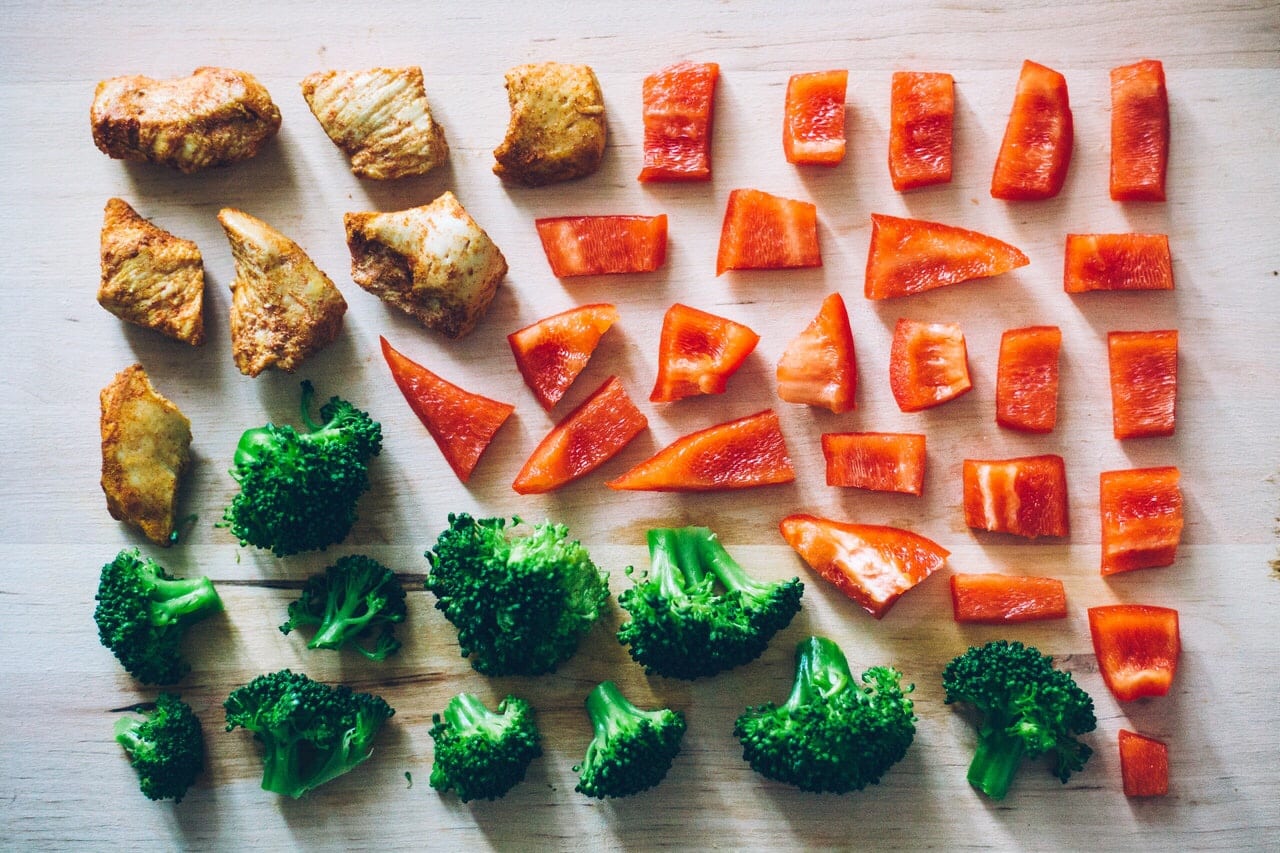 Be specific in your services
Your story does not, however, tell the audience everything they need to know in detail about what services you are going to provide. It is a common mistake for brand new caterers to fail to tell clients whether they are going to be providing cutlery, what areas they can serve, even how many they can feed. Your focus on marketing your menu can distract you from some of the more crucial elements of the service that they want to hear. If you haven't decided what level of service to offer, it's a good idea to look at what clients look for in a caterer and figure out what you can provide without cutting too deeply into your profits. Make sure the details are listed clearly on your website and any brochures or long-form marketing material you publish.
Look the part
Your marketing and branding doesn't end when you get the part. In fact, that's where it starts. We are going to assume that professional caterers don't need to be told about how to make good food or how to present it well. However, it's wise you take the same approach to your very being, too. If you want to convince people you are dedicated to your field, then you might want to consider a uniform that makes you look like a food service professional. If you have a van or another business vehicle you use to reach venues, events, or clients, then consider investing in branding for the van, too. Not only does it cement a serious working aesthetic, but it also functions as a traveling advertisement for your services.
Speak the part, too
Professional caterers are expected to be able to communicate in detail about many different elements of the business you are in. You are going to be explaining not only your services, but your menu, specific tastes, and all sorts of other details. If you aren't entirely confident or feel like you have trouble expressing yourself clearly, it may be worth looking into getting lessons in communication or reading books that can help you express yourself and be a little more confident. That confidence in communication will give the image of confidence in your cooking, as well.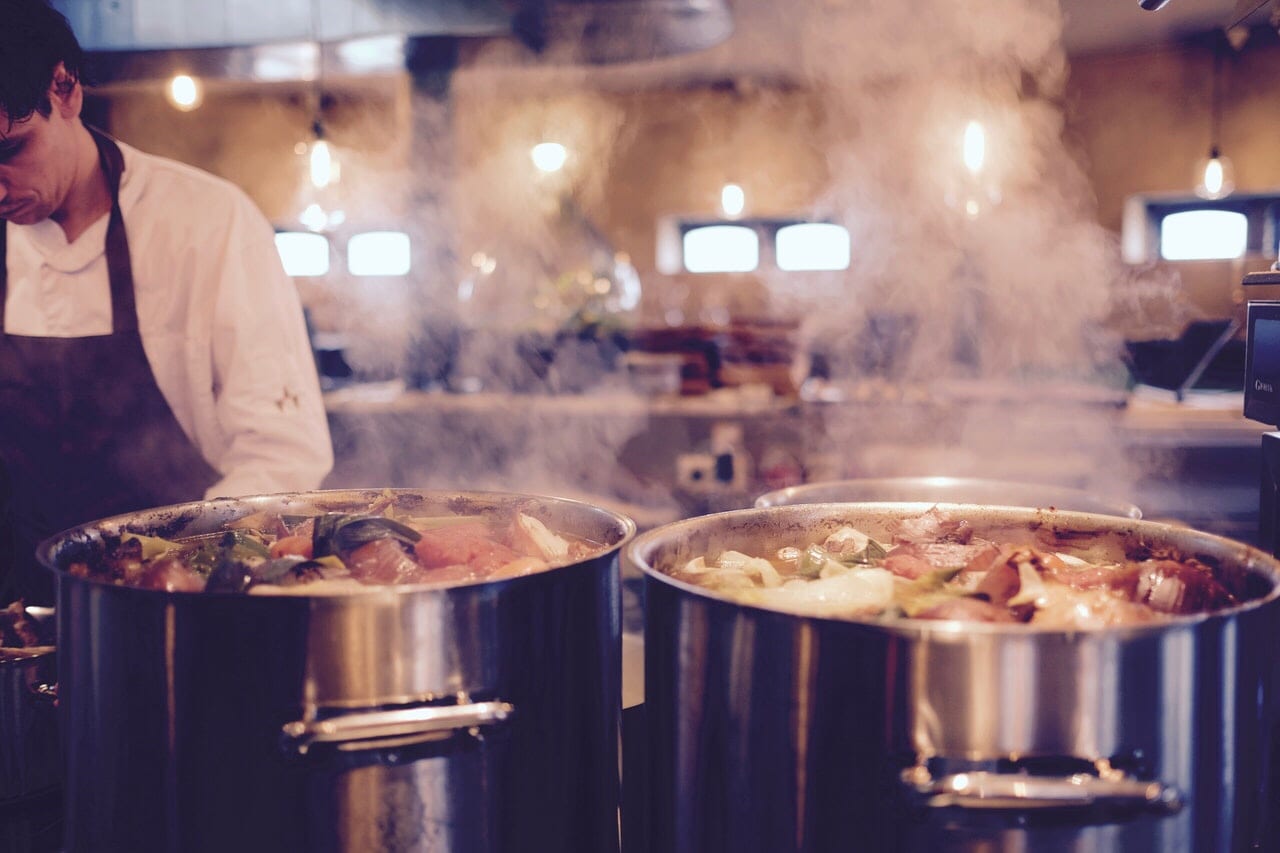 Don't let the strain show
As you become a more successful caterer, you are likely to become busier and busier. You might be taking on more events and clients than ever before, and you may be catering for larger crowds than you have handled in the past, too. It can be a stressful environment and you may be managing the business on the side even when you and your team is in the middle of a job. It's important you don't let that strain show, so it's worth using catering management software to help you streamline all the organizational parts of it. Dealing with messy notepads or bloated Excel sheets can make it much harder to keep your cool, which can show in front of the clients and is not a flattering look.
Leverage the power of social
When you create a new dish, what is the best way to show it off to get those potential clients' mouths watering? Having pictures to go with the menu on your website can make it even more compelling. In terms of marketing, however, food is especially powerful when published through social media. Twitter is a must-have marketing platform for any business that operates online. For food businesses, such as caterers, however, Instagram can be even more valuable. Good food has aesthetic appeal and you can use that to attract much more business, build your brand, and attract new clients through the right visual-focused social platforms.

Know your best bits
After you finish an event, it's a good idea to review what you have learned. CRM tools can help you manage correspondence, details, and feedback from clients that can help you gather data on what works and what doesn't. You can start to compile data based on what menu choices are most popular and which aren't. This way, you can stop spending money on ingredients you don't use as much and look into replacements. You can also gather feedback and see if there are any trends in which parts the clients liked, in particular, or which can be done better. Know your best bits and keep adapting your menu to maximize your profits. Even if you don't agree with a client, it doesn't matter. If a menu choice is costing you more money that it makes, it needs to be cut.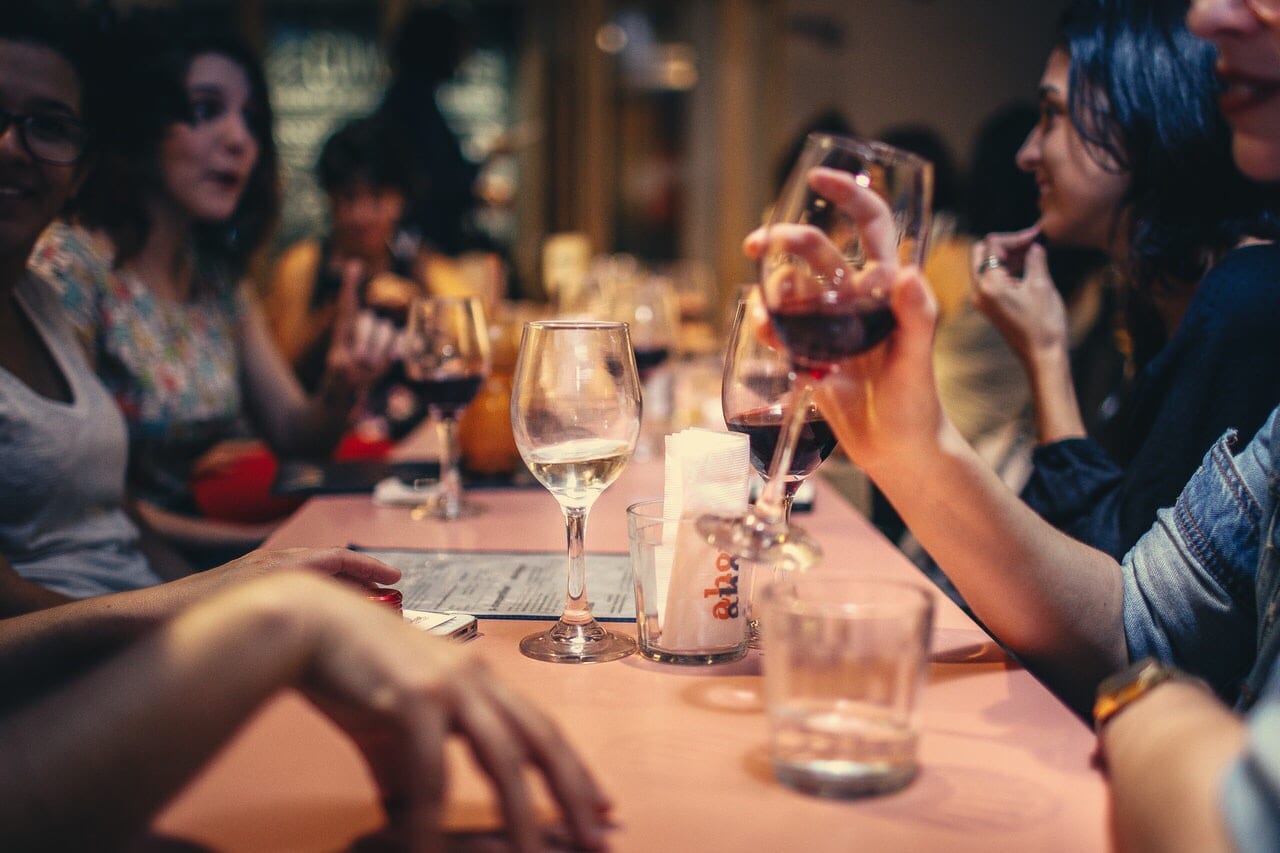 Keep building the network
It's not only your reputation and image with the clients that matter. You also want to make sure that you have a firm presence within the event planning industry. Other caterers, wedding planners, and venues can all be highly valuable contacts for you. You can gain referrals from them, for instance. When caterers have a full schedule, they will often recommend an alternative. Event planners and venues often have links with local caterers. Build your links within the industry by visiting trade fairs and finding networking events near you on a regular basis.
Full mouths are good for business
Filling mouths is what you do but you should be filling them with praise as much as food. If your clients are happy and seemingly willing to shout it to the world, make good use of that. Word of mouth is one of the most effective marketing practices out there and, as food is such an emotional product, it is one of the easiest industries in which to acquire and leverage word of mouth. Ask them if they would leave a review in your Google listings or a testimonial online. Encourage them to spread the word through social media or follow you. You can even incentivize them with, for instance, a free taster or a voucher if they help you successfully gain a referral.
Food for events isn't just a practical concern, it's an emotionally driven purchase. Food is tied deeply to subjective enjoyment, so making it attractive as possible is in your best interests when attracting clients. The tips above should ensure that your business has an image that's impossible to resist.
https://www.strategydriven.com/wp-content/uploads/img_7745.jpg
853
1280
StrategyDriven
https://www.strategydriven.com/wp-content/uploads/SDELogo5-300x70-300x70.png
StrategyDriven
2018-05-10 16:00:14
2023-02-07 22:02:55
Turning Your Catering Biz Into A Really Dishy Proposition