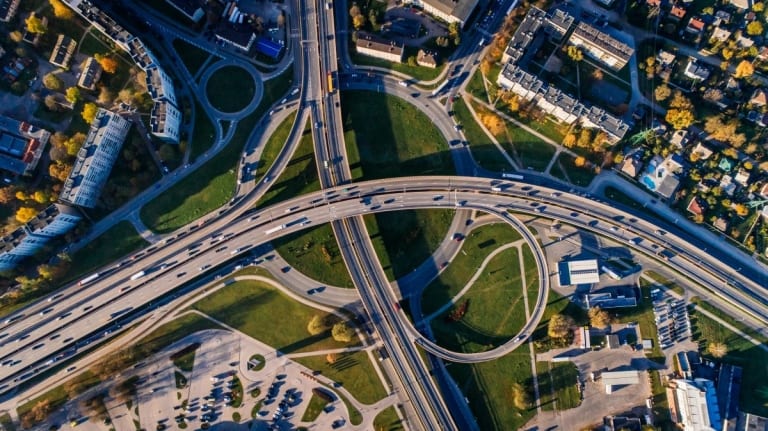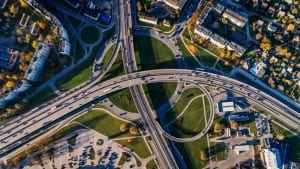 There are many different forms of business out there, and each one offers customers and owners alike something slightly different. If you have chosen to open a retail unit, you need to think about some of the following things.
Location
With a retail unit, location can be everything. You need to make sure that you track down somewhere that meets several needs. Of course, the unit has to be big enough for your business. Not only must it have a good layout on the shop floor, but there should be enough room in the staff-only areas like the stockroom and office for you to be able to successfully manage the business.
On top of this, the unit needs to be in a good place. If you are going to be relying on passing foot traffic for a lot of your trade, you need to make sure that you are located somewhere where you will get this interest. A busy high street or a shopping centre might be ideal. If you are tucked away in the middle of nowhere, you might not be able to get the foot traffic that you need.
You should also think about the needs of your customers. For example, if you sell particularly big or bulky goods, or if you expect your customers to purchase a lot from you in one go, it can be good to try to find a retail unit with an adjoining car park. This is going to be something important to your customers, and can be a great way for you to begin to build customer satisfaction and loyalty from the moment your brand launches.
Technology
Nowadays, there are many pieces of tech that every business needs to make sure that they have as part of their retail unit, even if it is a simple shop. For example, most shops nowadays take card payments, so you will need the terminals and software to be able to process these payments. With this, you need to look for the payment provider that offers the lowest credit card processing fees possible. This means that you will be able to take the most revenue from each transaction instead of paying excess fees. Though finding the lowest credit card processing fees should not be a priority when choosing a payment provider, it should definitely be something in the back of your mind.
A retail unit is going to need many more different pieces of technology to be able to run smoothly. Most businesses nowadays make use of some form of computer system to be able to keep track of several metrics. This computer system might be linked to the till and payment provider, but it could also be used to track stock, orders, and holidays for staff to mention just a few of its capabilities.
Even if you have what appears to be a very traditional store on the outside, you can still make use of technology in a few key places to help you manage the business more efficiently. Never doubt how much easier it can be to manage certain projects and operations with the right tech on your side.
Equipment
In a slightly different tangent than technology lies equipment. You obviously need to make sure that you have all the right equipment necessary to be able to open the business and run it properly. This can often mean that you need to find some highly specialised equipment. For example, if you decide to open a hairdresser, you will need all the equipment associated with styling hair. A café will need a kitchen outfitted and a coffee machine. A specialised repair shop will need the tools and precision equipment required for orders.
It can be expensive to outfit a retail unit with the right equipment but it is incredibly important that you do find it. Not having it to hand means that you might be tempted to try to get around it and complete the task with the equipment that you have might mean that you do not finish the task properly, potentially leading to more issues further down the road.
You might have to go to a specialist supplier to get the right tools and equipment that you need. However, there is a chance that you will be able to build a professional relationship with this supplier. If you know that you will regularly need to purchase disposable equipment as part of your business, finding a supplier to work with could mean that you are able to score a discount on bulk orders in the future.
The Shop Floor
You need to think carefully about how you decorate and arrange the public sections of your business that your customers will be able to see. This needs to be a good space that is welcoming and perfectly describes your branding. It can be more difficult than you might imagine to get this right. Ultimately, you need to make sure that you have a space that flows well, that naturally encourages your customers to browse.
It is incredibly important that you think about how the shop looks from the customer's perspective. You might like your initial set-up and design, but it could be overly cluttered from the point of view of a customer. Likewise, you might want to go for a more minimalist look, but to a customer the store could appear to be very bare.
Don't worry if it takes you several attempts to arrange things how you would like them. Consider taking a course in visual merchandising to learn more about how to arrange your shop floor in a more pleasing manner. You would be surprised to learn about how much this could help with gaining traffic and other interested parties.
Social Media
Even if you do not operate an ecommerce business, having an online presence of some variety is incredibly useful. If you want to be able to find new customers who can be converted into loyal ones, you should turn to social media. You cannot expect to rely on foot traffic alone.
Make sure that you have social media accounts across the big platforms like Twitter, Facebook, and Instagram, and make sure that you post on them regularly. These are key places where you can reach out to your customers and they can get in contact with you if needs be. It is also the perfect environment for you to show off your new deals and products that might be launching. Learning the best tips and tricks for social media will hopefully help you to push ahead and attract a new audience who are interested in what you have to offer as a business.
Opening a retail unit can be more work than people might realise. However, there are plenty of things that you can do to create a fantastic environment that many are happy to visit. From the tech and equipment you are choosing to include in your operations to the design of the shop floor and your choice of social media, opening a retail unit can be very complex. Make sure that you have everything that you need on your side, and take this challenge head on.
https://www.strategydriven.com/wp-content/uploads/pexels-aleksejs-bergmanis-681335.jpg
674
1200
StrategyDriven
https://www.strategydriven.com/wp-content/uploads/SDELogo5-300x70-300x70.png
StrategyDriven
2021-06-07 17:00:15
2021-06-07 14:52:33
What Do You Need When Opening a Retail Unit?