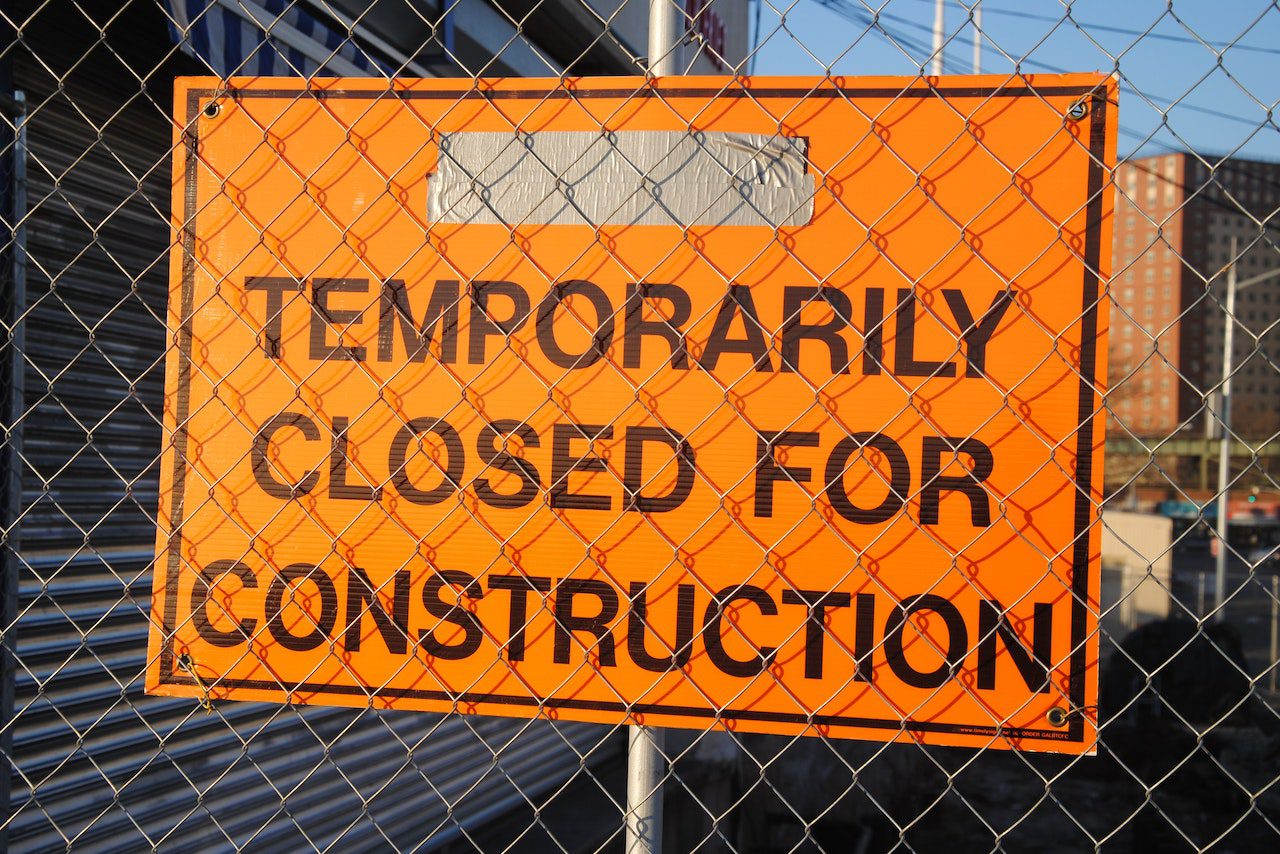 In the construction industry, projects may take up to months or even years to complete. It is common to leave work equipment and tools at the site. While the areas are left unsupervised in the evening after everyone leaves, construction and building materials can be stolen from the sites by anyone, more so heavy equipment. Construction site theft is a significant problem for companies in the industry. Statistics reports show that nearly $1 billion is lost annually through construction site theft with less than 20% of the stolen equipment recovered. With the broad range of risks, investing in a robust site security strategy is essential to combat theft and help you mitigate a potential financial loss. Below are ways your business or company can keep your critical equipment safe.
Install Strong Walls and Fencing
Putting up a fence creates additional security around your construction site keeping your equipment safe. Fencing may not keep everyone at bay, but having one entry point may ensure that only authorized personnel can enter the site.
Lock Away Tools and Materials
Ensure all tools and materials are securely locked in safe storage space, especially for small hand tools. Leaving your items sitting around anywhere is quite tempting, especially if you have to use them again the following morning but do not fall into that temptation. Store your equipment nicely after use to lower the chances of them missing.
Invest in Commercial Security Systems
Camera and video-based surveillance systems that provide a visual of the construction site are excellent solutions. The system should be specially designed for your site to allow constant monitoring for accidents, vandalism, or theft. Ensure your video surveillance is supplemented with audio analytics and motion detectors to alert virtual or on-site security personnel of potential intrusions.
As you install your security cameras, ensure they are positioned in a way that gives you a clear view of your entire site. In addition to the surveillance system, an intense alarm is vital in creating secure construction sites and preventing theft. Modern alarms are mobile and wireless, making them easy to install. Alerts can be sent to your smartphone by the providers. Alternatively, the providers can assess the nature of the breach and can alert the authorities or you. Hiring a trained security guard to keep an eye on your site makes it more secure.
Put up Signs
Simple signs like ''No Trespassing'' OR ''No Unauthorized Personnel'' can prevent unauthorized people from entering your premises or site. Ensure the signs are visible during the daytime and nighttime. For easier visibility of the signs indicators at night, ensure adequate lighting around them and generally around the site.
Keep a Record of All Purchases
For every piece of equipment used on the site, ensure you have a detailed record, including the serial numbers. Should there be a theft, the documents make it easier for you to file a report with the police and law enforcement to recover your items. Additionally, it makes it harder for someone to resell your equipment.
Track Your Tools
Label your equipment correctly and put a tracking device, especially the costly machinery and tools. QR codes are a practical and straightforward option, but you can also use a microchip tracking system that is a little sophisticated. Both features allow you to manage your tools on a smartphone. The tracking system is crucial if you have to claim insurance in case of burglary.
Final remarks
No construction site is entirely immune to burglary and theft. Several ways can help you prevent theft at your site, and the above are just some of them. Go ahead and implement them and make sure theft prevention at your construction site is effective.
https://www.strategydriven.com/wp-content/uploads/pexels-pixabay-209717-1.jpg
854
1280
StrategyDriven
https://www.strategydriven.com/wp-content/uploads/SDELogo5-300x70-300x70.png
StrategyDriven
2023-01-27 11:00:11
2023-01-27 10:07:55
6 Steps to Prevent Construction Site Theft