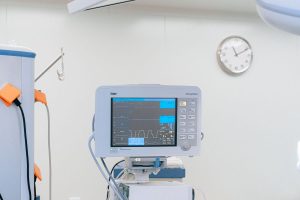 It's true, selling medical devices has the potential to bring financial freedom, but entrepreneurial newcomers sometimes have a difficult time breaking into the foray. It's a competitive field, for sure, but with the market being large and the demand for medical devices being high, there's no reason that forward thinking and well prepared individuals can't make it big in this industry. Standing out in a forest full of trees isn't always easy, so here are a few tips that can help you achieve breakthrough success.
1. Conduct Market Research
One of the absolute first things you want to do is to conduct some market research. You'll need to figure out which medical devices and products you are going to sell. Making this choice also means that you'll be picking a profitable niche. It is imperative to identify an underserved market, so that you're not stepping into the most saturated areas of the market. You'll need to read some journals to find out where medical trends are going and where they are currently to help you make an informed decision on what devices you may need contract manufacturing for.
2. Find Suppliers
Once you know what you'll be selling, it's time to find suppliers that have a proven track record that can deliver products on time. Since you will be buying products from the suppliers and distributing them yourself, you want to make sure that you are comfortable with your supplier and confident in their ability to provide top quality products at a price point you like. Make sure that their products are FDA approved and certified by the necessary entities. Check how long they've been in business and if possible ask other customers about their experiences with potential suppliers. You'll also want to verify their payment methods and make sure that lines of communication are without barriers.

3. Establish Your Business
This tip involves the administrative things that are going to organize your business and make you a legitimate contender. Creating a business plan, setting budgets, registering your business in your state or jurisdiction and creating an online presence are just some of the things you'll need to do to properly establish your footing as a bonafide medical device entrepreneur.
4. Market Your Business
It will be your job to market and sell the devices to hospitals, clinics, care centers and medical/dental offices. There are many ways to go about marketing, so be sure to choose the most effective strategies that are going to give you a great ROI (return of interest). Target your market as closely as you can to help streamline the process. And last but certainly not least, set an advertising budget.
5. Establish a Team
If you're planning on making it big, you're going to need some support. Having sales professionals on your side that are seasoned in the business and dedicated to the industry will take you far. Be sure to thoroughly vet potential employees by checking references, work history and education credentials. Clearly define roles within your organization and if you need help, hire a recruiter.
Be sure to stay organized and on top of market shifts. Some medical supplies and devices are always in demand, but there are plenty more that change fairly often. Staying with the trends and anticipating shifts are a huge part of succeeding in this business.
https://www.strategydriven.com/wp-content/uploads/pexels-anna-shvets-3845129.jpg
800
1200
StrategyDriven
https://www.strategydriven.com/wp-content/uploads/SDELogo5-300x70-300x70.png
StrategyDriven
2022-11-13 08:00:15
2022-11-13 01:43:48
Selling Medical Devices: 5 Tips for Entrepreneurial Breakthrough Success