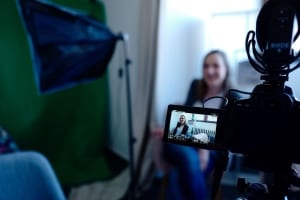 Organizing a virtual event requires the utmost care and attention. You need to promote the event, engage participants, create memorable moments for everyone present, and eventually prove that the event was a success.
In this article, we'll provide some tips for organizing successful and memorable virtual events.
What Virtual Event Organizing Entails
Virtual events are built around data, participant engagement, and content. They contain the same elements as other types of events.
These include:
Event registration
Live presentation content
Live audio/video
Event website
Live polling
Note-taking
Question and answer
Interactive video conferencing
Recorded content
Feedback surveys
With all these elements in place, you can start planning your event.
Fundamentals of Virtual Event Planning
When hosting a virtual event, keep in mind that your attendees want to be informed, included, and entertained.
Your event will need adequate marketing. Without targeted, aggressive promotion, attendance will suffer.
In virtual settings, content rules. Create engaging sessions with powerful keynotes tailored to your participants. Provide options that are relevant to each participant to keep them engaged.
Lastly, you'll need to capture attendee data and measure engagement, so you can prove your event ROI and the event's success.
Planning Your Virtual Event
With the right tools and proper planning, you'll create opportunities for all involved, including yourself, to forge meaningful business connections.
At your event, entrepreneurs and businesses will meet potential business leads. When planning, you should have inspiring speakers, a strong marketing strategy, informative and relevant content, and the opportunity for participants to network – but with some valuable twists.
These tips will help you plan for the event:
Gather all the information you need. List and secure resources on time.
Inform participants on time and follow-up with reminders, so no one is left out.
Send out materials on time, so participants can prepare.
Allow and prepare yourself and the attendees for some adjustments in the schedule.
How to Simplify Event Planning
Organizing a successful event comes with its own challenges. Even if you have planned out every detail, some road bumps are inevitable.
A good plan of action can help you overcome any challenges. Let's look at some best practices to approach event planning.
Break Down the Event into Small Tasks
Breaking down the workload into small tasks is an effective practice to handle the organization. If you write all your tasks down, it'll be easy to distribute the workload and simplify the decision-making process.
Once you conquer your schedule and to-do list, everything will be ready on time, and your team will organize accordingly. You need to have exceptional time management skills so that you can supervise the progress and make sure everything is going according to plan.
You can create a clear time table and share it with all parties involved to reduce any friction and delays.
Avoid Multitasking
Although an event planner is often perceived as someone always doing many tasks concurrently, you should avoid multitasking, especially at the planning stage. According to research, using multiple screens and devices is not good for your mental health.
Whenever you multitask, you'll not only end up doing a few tasks but will also do them less efficiently. Focus on the most urgent tasks with the biggest impact, and give it your undivided attention.
After tackling the "big" things first, like settling on the site and time, booking speakers, and other essentials, smaller things will fall into place more naturally.
Build a Collaborative Team
Organizing a successful event depends on collaboration and coordination. If you can't rely on your team to do their share of the work, you'll also be forced to assume their duties, such as negotiating with suppliers, implementing the budget, and so on.
That's why it's important to diligently distribute tasks and deadlines, so everyone knows what their duties are.
Accept That Something Can Go Wrong
Watching the organization and event unfold according to plan is a joy, but things rarely go precisely as you envisioned.
Understand that you can fail, even in the tiniest detail, and you have to embrace the concept. As an experienced organizer, you should be calm when something goes wrong.
You may have a backup plan that'll prevent any major fallback, but you cannot have a backup plan for everything. By embracing failure, you'll stand tall and strong without blaming yourself. Take the failure as a lesson to make things right in your future events.
Final Word
A virtual event can be a powerful marketing tool. As an event planner, you need to deliver the most exceptional experience to all participants. To achieve this, you'll have to vigorously follow your plan and schedule and make sure that all parties involved are on the same page.
A successful event is an event that provides value to your audience and participants. If you plan your event with that value in mind, you've set the foundations for an event that participants will remember for a long time.
---
About the Author
Joe Peters is a Baltimore-based freelance writer and an ultimate techie. When he is not working his magic as a marketing consultant, this incurable tech junkie devours the news on the latest gadgets and binge-watches his favorite TV shows. Follow him on @bmorepeters
https://www.strategydriven.com/wp-content/uploads/black-video-camera-2041396.jpg
800
1200
StrategyDriven
https://www.strategydriven.com/wp-content/uploads/SDELogo5-300x70-300x70.png
StrategyDriven
2020-07-08 07:00:10
2020-07-08 02:13:19
How to Successfully Organize Virtual Events