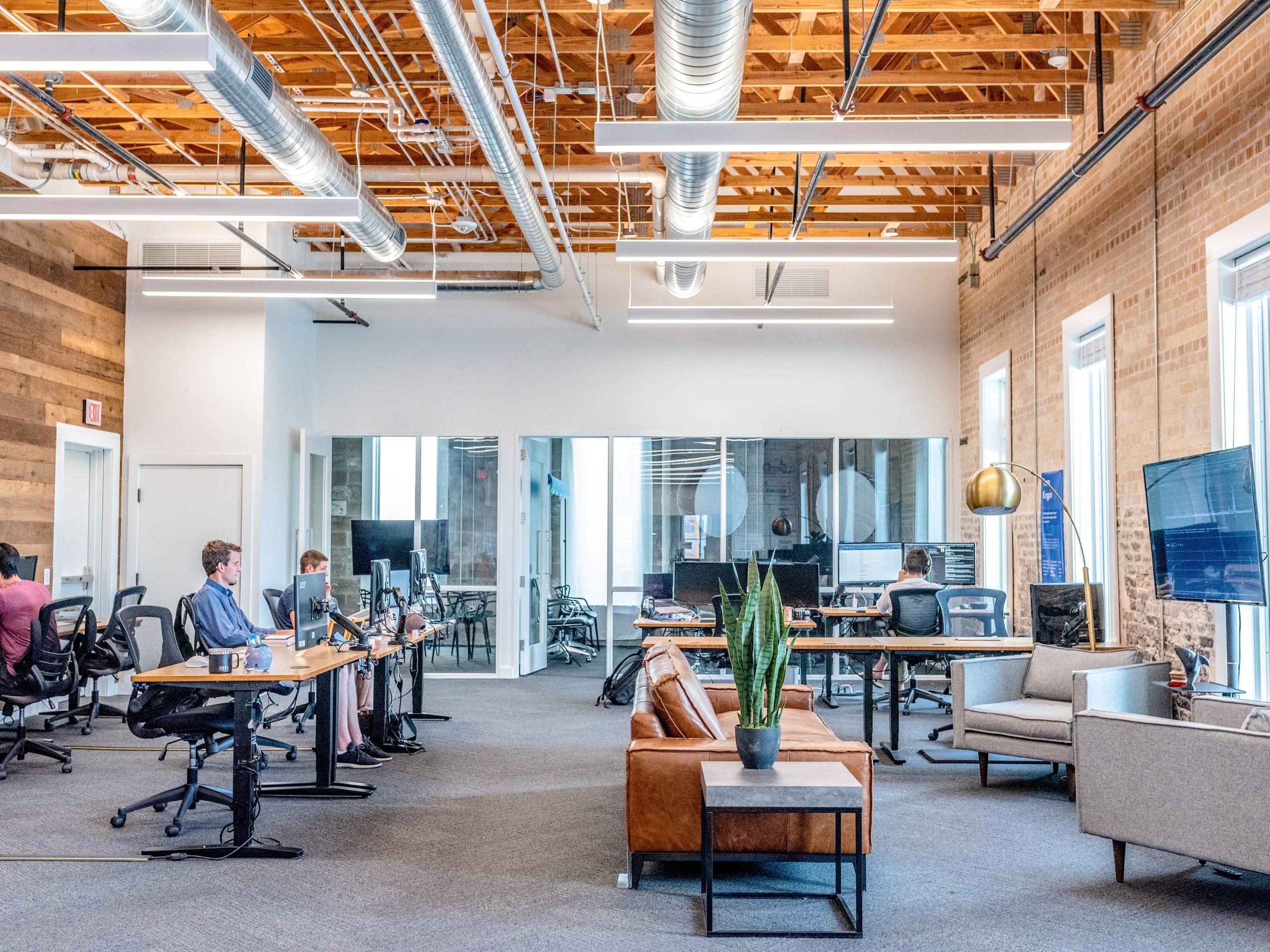 Coworking is a new concept of an open working environment that allows several unrelated companies to share office space and work together. According to Statista, there were around 22,4000 coworking spaces worldwide by the end of 2019. With the rising popularity of shared workspaces, more and more businesses are launching coworking marketplaces. In other words, they are just like Airbnb.
When Airbnb offers vacation rentals with homely amenities, a coworking space marketplace offers office spaces with unique amenities for individuals and businesses. The coworking marketplace efficiently connects coworking space owners looking to rent out their unused office space with individuals and businesses looking for vacant shared work spaces.
In the coming years, we will be seeing tremendous innovation in the field of building and running coworking rental marketplaces. There is no better time to launch your coworking space business. Before we start, let me establish this- There are no easy ways to launch a coworking marketplace and make it successful. Following a sound business strategy and understanding, best practices are important.
Things to consider before starting an Airbnb for coworking
The whole world has been taken aback by the potential of coworking space marketplaces and you are on the right track with launching a coworking rental platform. But running a successful Airbnb for coworking requires a lot of planning and effort. Here are some of the core things to consider before starting your own coworking marketplace that helps you to take your business to new heights.
Research your target market
Whether you are creating a coworking space platform from scratch or using a white label solution, there is no way around doing thorough market research. According to studies, lack of market research is one of the major reasons why startups fail.
To build a viable coworking space rental marketplace, you need to have a clear understanding of the market, how the industry looks like, your target users, their requirement, and the solution they are looking for. Pay attention to market trends as well to spot any big changes like technology breakthroughs so that you can use it for your business advantage.
Choose the right business model
It is a great idea to design a viable business model even before starting your coworking marketplace. Now, the exact way your coworking space rental platform makes money will depend on a lot of factors. However, there are some common business models to consider.
Service fee
It's a great monetization strategy of any peer-peer marketplaces to charge service providers a service fee each time they receive and process a new booking on your platform. The more transactions your marketplace makes-the more revenue you get. The host service fee can be 3% or more and can vary with different countries. You can also incur service free from guests which can range up to 20% of the booking subtotal. For example, Airbnb takes a 20% service fee from guests and a 3$ from the hosts.
Listing fee
Your coworking marketplace can collect listing fees from coworking space owners when they list their space on your platform. It can be a flat fee or vary based on the total reservation made or any other parameters. To reduce friction, you can consider collecting the fee once the transaction is completed instead of doing it at the time of listing. Airbnb charges a 14% host-fee from property owners according to its new policies.
While these are the common business models- You can add more than that including the following.
Adding premium subscriptions
Collect payment processing fee
Promote sponsored listings
Setting your own ad system
Carefully plan your operations
Creating a coworking space management tool is one thing and successfully running is something completely different. As you have to manage two user types, bookings and scheduling, payment processing, and a lot of other functions together, the operations can get a bit complex. Hence, it is important for your rental marketplace to have all essential features that support the operations carried out on your platform.
You will need specialized marketplace payment gateways that allow users to book coworking spaces and pay effortlessly. Implementing an in-app communication system is also essential to set a channel for all your users to communicate regarding scheduling, booking, and cancellation.
Optimize your platform's search to deliver high performance
Search is one of the most critical interfaces of your coworking office space rental marketplace users leverage these features to interact with your platform. Significant engineering goes behind a smart and intuitive search that performs well. If you take the example of Airbnb, the smart search is one of the most powerful features of this peer-peer vacation rental marketplace.
A typical search for any coworking marketplace should support the following search features.
Location
Coworking space type
Price range
Availability
Amenities
Capacity
Meeting rooms
And more
Improve the booking flow and experience
To deliver a great user experience to all user groups, your coworking space platform must have a seamless booking feature. When a coworking space owner registers in your platform and activates his listings, the people who are looking for rental office spaces must be able to view and book the space.
Consider instant booking as opposed to normal booking feature as it is the preferred way for hosts to rent out their properties. With proper identification verification services, you can allow service providers to reliably list their coworking space for instant booking option so that users can make instant bookings.
Dealing with Last minute cancellations
Building and running a successful peer-peer coworking management software requires you to think from a user perspective. For example, Airbnb allows hosts to cancel the booking at the 11th hour. When thinking from a host's perspective, this is an absolutely great feature, but if you think from a guest perspective, this might not be a pleasing feature. Hence, your marketplace must have smart ways to deal with last-minute cancellations considering the interests of both user groups. To reduce last-minute cancellations, you can add a cancelation fee and block booking dates. Another great alternative would be to reallocate another similar coworking space to the user in case a service provider cancels the last minute.
Conclusion
Building an Airbnb for coworking is a different thing and scaling it to millions of users like the real Airbnb does is another thing. Implementing the above-discussed things will help you to run your peer-peer coworking marketplace successfully and gain a competitive advantage in the industry. Happy Coworking!
---
About the Author

Shirley C. Stewart is Business Consultant and Marketing Head at RentCubo. She helps brands to build their web products that people love using. Shirley has a passion for growth hacking and startups.
https://www.strategydriven.com/wp-content/uploads/austin-distel-wawEfYdpkag-unsplash-scaled.jpg
1920
2560
StrategyDriven
https://www.strategydriven.com/wp-content/uploads/SDELogo5-300x70-300x70.png
StrategyDriven
2020-01-13 18:00:23
2020-01-13 20:21:12
Things you have to know before you start your coworking marketplace