Whether you enhance your digital presence or tweak your website, there's a good chance that you're transforming your processes for the sake of the internet. Online is so essential that you can't afford to miss out, with everything from marketing to lead generation and communication receiving a boost. Even costs drop when companies invest in digital transformation practises.
Adapting to the digital world isn't an afterthought since the failure to react could leave you in a tricky position. However, with all the benefits that digital transformation offers, it's tempting to assume there are zero side-effects. This isn't true. As with any investment, you must be aware of the pitfalls beforehand. Otherwise, nasty surprises may pop-up out of the blue.
The concern is that you don't want to fall behind. Still, it's smarter to be safe than sorry. In this post, we'll walk you through the four biggest consequences of digital transformation and how to avoid them.
Improved Customer Experience
On the face of it, this only seems to be a good thing. As technology enhances the user experience, you can encourage more people to buy goods and services, boosting your conversion and click-through rates. Although this is true, and several companies have taken advantage, an improved UX sets a precedent.
Today, consumers expect a certain level of service, and if they don't receive it, they'll bounce to a competitor. As a result, you get one chance to make a positive first impression. If you don't, your market share may begin to shrink. 92% of leaders are already developing advanced strategies, which highlights the need to keep up with the latest developments.
One way to do this is to enroll in college courses. Poetically, you can do it online to reduce the impact on your routine and save money. Attending seminars and networking events is a must as this is where you can make contacts and increase your knowledge base.

Raises Data Collection Processes
Again, collecting data doesn't appear to have a dark side. If anything, you should hoard as much information as you can because it contains the answers to the questions that will stop the business from failing. As big data has proved, the right info will reveal the actionable insights that you can implement in real-time to improve the UX and raise awareness of the brand.
But, as you will see with organizations regardless of the size, collecting data is a contentious issue. Firstly, customers are wary of the practices after the Cambridge Analytica scandal that is alleged to have affected the 2016 election. Also, creating a data culture encourages you to collect information for the sake of it.
Once this happens, you take unnecessary risks. Why? It's because lengthy registration forms turn-off shoppers to the point where they'll abandon their baskets. Nothing is worth a lost sale, especially data you won't use.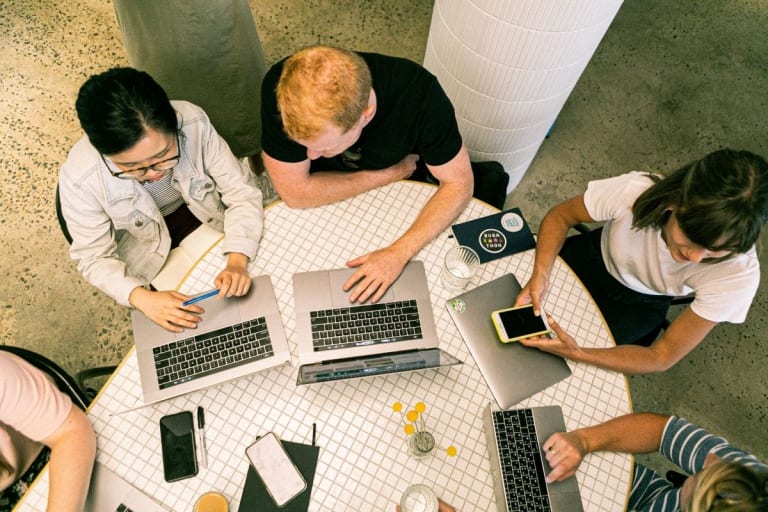 Digital Transformation Is Time-consuming
You've got to spend a lot of time digitizing records to complete the process. Of course, it's massively time-consuming and only adds to your workload. Aside from the imbalance between your job and your life, you must consider how the extra responsibility impacts your focus and concentration levels.
As the boss, it's essential to take care of the most important jobs. However, if you're too busy overseeing the switch to digital, you may easily miss crucial meetings and deadlines. The answer is to outsource the role to a third-party since managed IT services are reliable and have many more resources.
Therefore, outsourcers not only use their expertise to improve the standard, but they cut money and time wastage by concentrating on a single job. Hiring one is a no-brainer. The trick is to work out which business or individual is the most suitable for your specifications.
Virtual Collaboration
Communicating effectively is something that managers attempt to iron out regularly. After all, when you and your team interact positively, there are fewer mistakes. Plus, everyone understands their job and what's expected of them daily. Digital communication is varied, and that's the potential pitfall.
With too many channels to choose from, it's common for employees to miss vital notifications as they can't check all their accounts every five minutes. And, which one people prefer is a personal decision as they may find an email more professional, whereas a text message is instant.
You must set policies that outline the platform workers should use during business hours. That way, sharing essential data and collaborating healthily will be the norm, not the exception that proves the rule.
Your business needs to go digital, yet are you ready for the potential consequences?
https://www.strategydriven.com/wp-content/uploads/digital-marketing-1725340_1280.jpg
853
1280
StrategyDriven
https://www.strategydriven.com/wp-content/uploads/SDELogo5-300x70-300x70.png
StrategyDriven
2020-09-22 12:00:16
2022-05-25 12:51:11
4 Pitfalls Of Digital Transformation