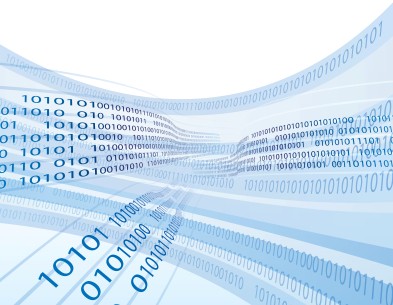 You've heard it a million times, "garbage in, garbage out." But this axiom couldn't be more true than in the case of organizational performance measures where in so many instances even a minute change in the data entered results in a profoundly different indicated performance. So how can an organization's leaders be confident in the accuracy of their performance measurement data and the resulting measures? By defining and reinforcing a comprehensive set of organizational performance measure data standards.[wcm_restrict plans="41561, 25542, 25653″]
Data Standards
Comprehensive data standards govern performance measurement data throughout its lifecycle. These standards cover: data definition, data gathering, data storage, data manipulation, and data presentation. While not intended to be all inclusive, the examples below highlight some of the standards common to each topical area:
Data Definition
units of measure
number of characters
number of significant digits
alpha-numeric nature of the data (alpha, numeric, or alpha-numeric)
standardized abbreviations
Data Gathering
time, day, and/or date data is gathered
frequency of data gathering
method of data gathering, including the use of cross-checks
instrumentation accuracy
Data Storage
medium of data storage (electronic, hardcopy, microfilm, etcetera)
access controls for stored data
change controls for stored data
time references associated with stored data (snapshots in time)
data retention policies
Data Manipulation
mathematical definitions for metrics calculations
definitions for conversion of characteristic/quality data into numeric data (significant = 1, important = 2, average = 3, unimportant = 4, insignificant = 5)
equality conversion factors for dissimilar data (1 FTE = 45 weeks of labor per year)
standard values (24 hours = 1 day, 7 days = 1 week, 4.3 weeks = 1 month, 12 months = 1 year, 52 weeks = 1 year, 365.25 days = 1 year, etcetera)
weighting factors (significant = 10000, important = 1000, average = 100, unimportant = 10, insignificant = 1)
Data Presentation
zero referenced graphics
common X and Y axis scales for comparable metrics
frequency of metric publication
timeframe of metric representation
aligned color coding of common metrics
Data Standards Reinforcement
Like all performance expectations, data standards must be reinforced to ensure application effectiveness. Reinforcement can be automated through software applications or administrative through establishment of policies, procedures, and practices. In either case, the reinforcement mechanisms should be periodically tested either through system testing or through management observation. Such follow-up helps ensure the quality of data and accuracy of performance measurement output.[/wcm_restrict][wcm_nonmember plans="41561, 25542, 25653″]
---
Hi there! Gain access to this article with a StrategyDriven Insights Library – Total Access subscription or buy access to the article itself.
Subscribe to the StrategyDriven Insights Library

Sign-up now for your StrategyDriven Insights Library – Total Access subscription for as low as $15 / month (paid annually).

Not sure? Click here to learn more.

Buy the Article

Don't need a subscription? Buy access to Organizational Performance Measures Best Practice 9 – Predefined and Reinforced Data Standards for just $2!
[/wcm_nonmember]
https://www.strategydriven.com/wp-content/uploads/Data.jpg
305
393
StrategyDriven
https://www.strategydriven.com/wp-content/uploads/SDELogo5-300x70-300x70.png
StrategyDriven
2010-03-16 06:17:50
2020-10-24 16:04:24
Predefined and Reinforced Data Standards