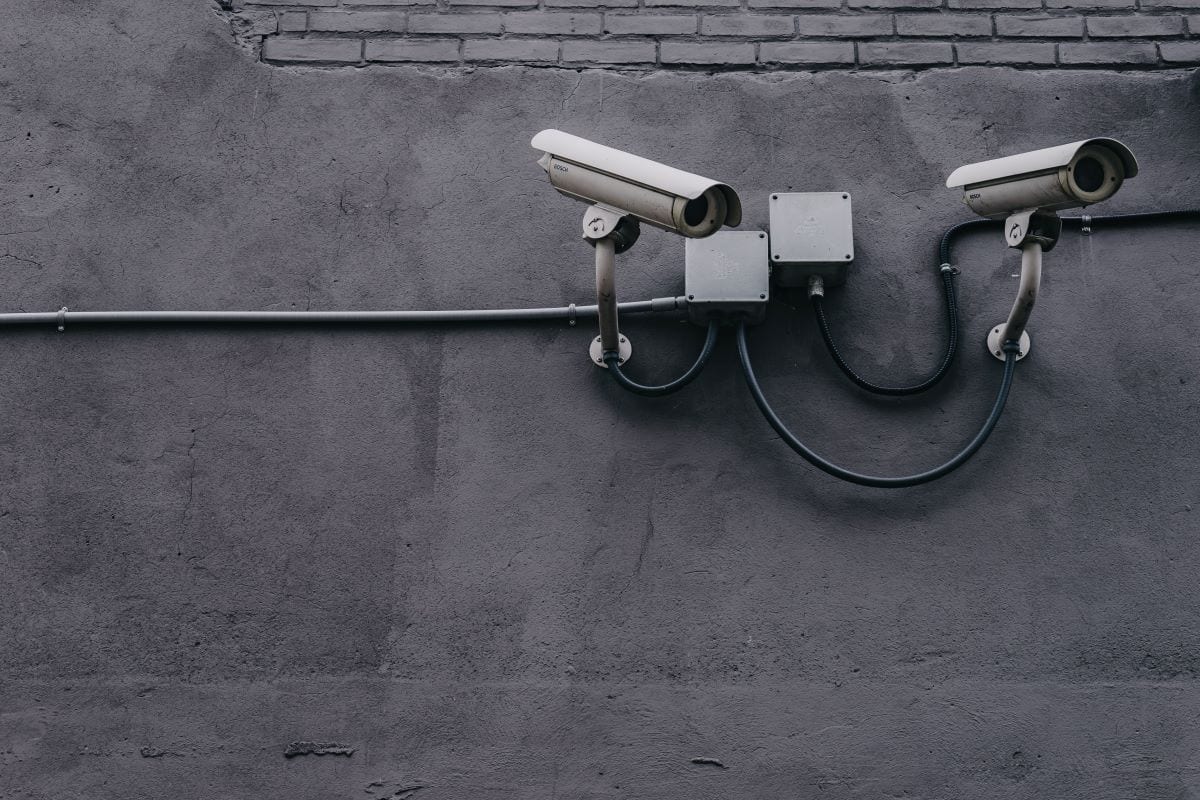 In the early days of launching a small business, getting everything set up and running smoothly, trying to attract new customers and generate some revenue, security is an easy matter to forget about. In fact, it's an easy matter to forget about in general, as it usually isn't until something goes wrong that you may even notice the lack of it.
But if the current global pandemic has taught us anything, it's that we never quite know what is around the corner. There is a need to be prepared though, and safeguard the business assets that you have built up so carefully. Life is full of uncertainties, and there's nothing worse than watching everything you've worked so hard for get destroyed by a random twist of fate. While you can't completely insulate yourself from every single eventuality, there are steps you can take to ensure that you have the right insight and contingency plans in place should the worst happen.
Get Protected Against Cyber Attacks
One of the biggest threats to small businesses is cyber-security. We live in a data-driven society now, and unfortunately the illegal exchange of some of those details is big business on the black market. If customer or employee details fall into the wrong hands, it's very bad news. These details can be used in criminal activity and the repercussions can be severe. Businesses who fall victim to these types of attacks suffer a lot of damage – both because they may fall foul of data protection laws and can be prosecuted by the authorities, but also because of the reputational damage. Customers talk, and if they feel that you have not taken the right measures with their data, they're unlikely to come back again. This goes double for digital businesses where there is a strong element of trust involved in customers handing over their details for a transaction. It's a fact that small and medium sized enterprises are targeted more regularly by those with malicious intent, as they assume the security systems will either not be in place, or will be less sophisticated than those used by blue-chip corporations. Start by making sure that you have the latest anti-virus and malware software installed with regular security patches – Norton even make this type of software specifically for small businesses. Make sure that when you transfer data it's sent securely via an encrypted data transfer service. Only collect the minimum of customer data that you need, be sure of what the purpose of any piece of information that you collect is and securely dispose of it as soon as it's no longer needed. Simple steps like never leaving company devices unattended, requiring use of a secure password that is regularly updated and using automatic screen locking can also help.
Dealing With Natural Disaster
It's not something that anyone likes to think about, but events in the natural world can sometimes overtake us. The recent forest fires, or things like hurricanes show that extreme conditions can and do occur and seem to be getting more frequent. The Small Business Disaster Survey found that 74 per cent of small businesses in the US don't have a proper disaster recovery plan in place – meaning that if a worst-case scenario did occur, it would effectively spell the end of their company. Getting the right insurances for your business should never be an area where you cut corners. Find an insurance broker that you can speak to about your needs who will be able to find the cover that fits your business best – it can be very specific to what you do. You may find the requirements of restaurant insurance are quite different from those of an office based or a manufacturing business.
Creating A Communications Plan
Whether the situation is a natural disaster, a man-made one, or something completely unforeseen like Coronavirus, having a crisis communications plan in the event of things not being 'business as usual' is essential. You need to be able to send the right messages to employees and to customers when life throws a curveball. Your employee plan should include making sure that staff are safe, and determine if there are any alternative working arrangements that can be offered on a temporary basis. Remember that people are your most valuable resource, so be sensitive in your approach – if your staff have been through a crisis they may well need time to deal with their own lives and family issues as well. You should also consider what you might need to tell your customers. In some situations, you won't be exactly sure what is happening and when business will be back to normal, and it's okay to admit this. Just be clear that you are doing your utmost to get things back on track, keep communicating as the situation develops and be clear about channels customers can use to contact you.
Identifying Business Critical Activities
Not many small businesses can afford to shut down indefinitely if a crisis occurs. You'll want to do what you can to get up and running again in some way, even if it's not full service. So it's a good idea to create a plan of which activities are business critical to your operations, and which ones could be temporarily shelved if need be. This allows you to plan resources better, and potentially redirect employees onto more urgently needed tasks. Work out of there are parts of it that can be done from an alternative location if your premises are affected. It's always a good idea to have a back-up plan for a range of scenarios in place.
Keep In Contact With The Small Business Administration
There is some federal support available if disaster bites. The Small Business Administration (SBA) will provide disaster relief loans of up to $2 million on favourable terms, so if it's a case of severe cash flow issues, look into those circumstances before turning to other sources of funding. You should be able to use social media to contact them if other lines of communication aren't accessible. Equally, there can be some mileage in crowdfunding if you do it correctly. People are generally very willing to help out small businesses with a clear mission statement, so it can be worth stating your case.
Make Time To Look After Yourself
Small business owners are used to operating under a lot of pressure, and of course in times of hardship, this can go through the roof. It may seem like you're getting pulled in every direction, but it's important to remember that you need to treat yourself like any other resource and safeguard your own wellbeing. This means taking steps like ensuring you are getting adequate nutrition and a good night's sleep where possible, taking some daily exercise and doing things to ease the anxiety you're likely to be experiencing, such as using a mindfulness app or accessing a counselling service if necessary.
Securing Your Premises
Ensuring the physical security of your premises is also important. Any crime against your property is potentially a disaster that can raise the cost of doing business. Theft of business property is sadly a serious issue that does go on in companies of all sizes. Discovering one of these crimes on your own doorstep can be deeply upsetting, and take a long while to recover from. Deciding on a secure location for your premises and investing in things like a cctv network can all help to lessen the risks you face. A buildings security expert can help you to make an assessment of your premises and advise on what could be improved. Things such as steel security doors or shutters to prevent unauthorized entry, a secure alarm system throughout the building with motion sensors and automatic police notification may be worth it depending on what you do and store in your location and where it is. Adding lighting in darker areas and key entry points as well as cameras that can alert directly to your mobile phone are also steps you can take to make your physical business location a bit safer. Some businesses also decide they want to take the step of employing security guards or dogs to patrol at night – understanding how high risk your business is for an attack will help with this. Doing a comprehensive risk assessment for your premises is a good way to look at the situation dispassionately and identify any areas you could work on to make it easier to secure.
With all the many risks that going into business entails, it can be very hard to know where to concentrate efforts and resources. But it's clear that failing to take any action at all could stand a real chance of jeopardizing everything you have worked so hard to build up. Taking small steps and pulling together a practical plan of action doesn't have to be difficult. With the right preparation, you get the peace of mind of knowing that when everything goes a little crazy, you have the planning in place to help you get through the situation and survive to trade another day.
https://www.strategydriven.com/wp-content/uploads/equipment-pavement-security-security-camera-430208-1.jpg
800
1200
StrategyDriven
https://www.strategydriven.com/wp-content/uploads/SDELogo5-300x70-300x70.png
StrategyDriven
2020-05-29 07:00:06
2022-06-24 06:38:30
How Can You Shield Your Small Business From Disaster?